After Rihana, Greta Thunberg too "stands in solidarity with farmers protest in India"

10:50:00 AM, Wednesday 3rd of February 2021 | in miscellaneous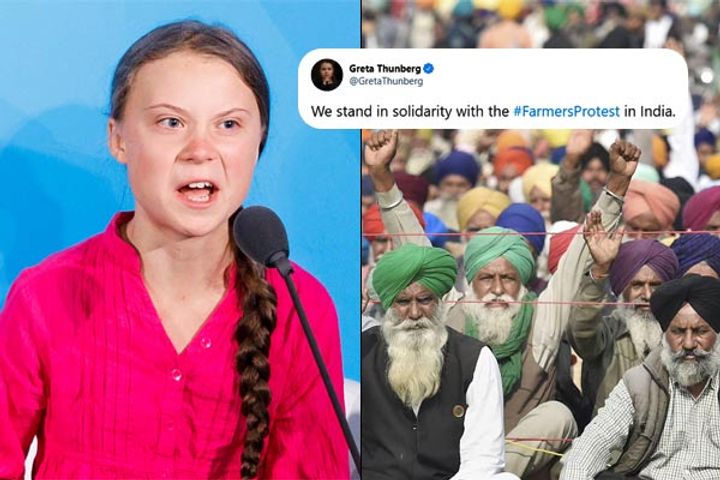 Image Credit: Shortpedia
Hours after pop star Rihanna extended her support to the protesting farmers in India on her Twitter handle, Swedish climate activist Greta Thunberg also took to Twitter to support the agitators protesting against the newly passed controversial farms act. "We stand in solidarity with the FarmersProtest in India," Greta tweeted. The tweet was retweeted by 9-year-old Indian climate activist Licypriya Kangujam.