7 Best Electric Bikes of Indian Origin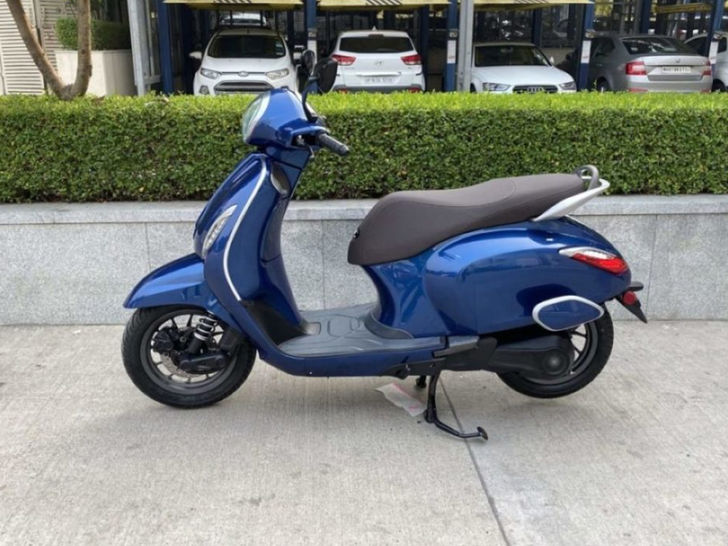 Image Credit: gaadiwaadi.com
Electric bikes are the alternative to bikes that usually runs from fuel. Electric bikes not only save the cost of daily fuel but also the environment by keeping it pollution-free. Electric bikes too offer great mileage and a lot of other facilities too to make the drive comfortable and easy going. Posted On July 9th, 2021
Image Credit: www.topspeed.com
Tork T6X
Tork T6X was introduced as one of the first bikes to include features such as built-in mapping, cloud access, and built-in GPS. A 72-Ah lithium-ion battery will power the bike. The bike can travel up to 100 km/h on a single charge and can be charged up to 80 percent in an hour.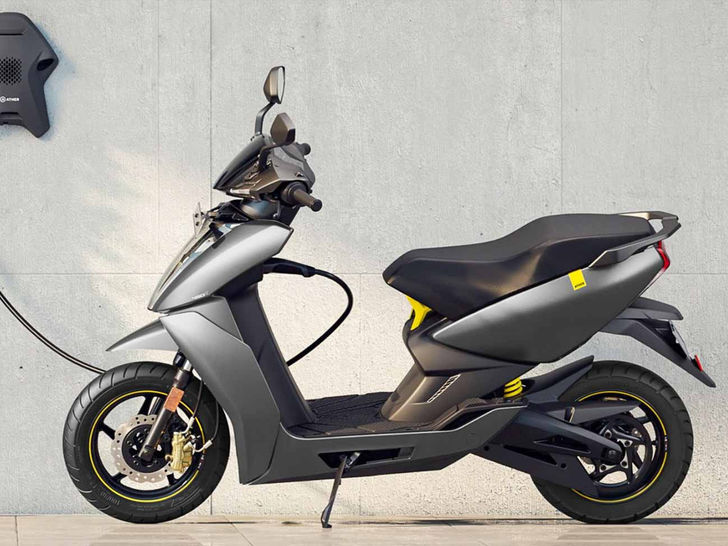 Image Credit: gaadiwaadi.com
Ather 450X
The Ather 450X is the flagship model of Ather Energy, a Bengaluru-based electric vehicle manufacturer. The 450X differs from the standard Ather 450 in terms of styling and mechanical components. The 450X, unlike the standard Ather 450, comes in two variants and three color options.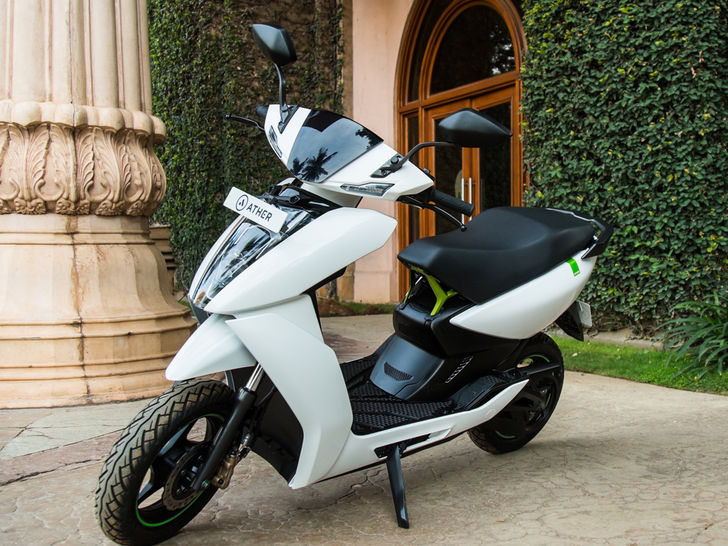 Image Credit: wikipedia.org
Ather 450
The Ather 450 is a feature-rich and AI-enabled electric scooter. The electric scooter has a futuristic design that is aerodynamic and sleek. It is powered by a 2.4kWh disposable lithium-ion battery with IP67 water and dust resistance rating. The battery is paired with a 5.4kW peak power BLDC generator. On a single charge, a practical target range of 75 kilometers is provided.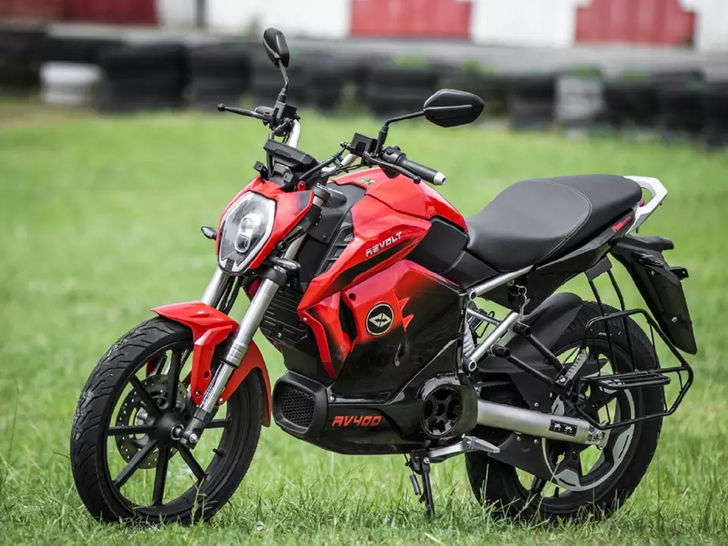 Image Credit: www.bikewale.com
Revolt RV400
The RV 400 comes standard with a 15-watt battery. Users can even switch out batteries and capture them by pulling the unit out and charging it like a power bank. The bike also has access to locations, which allows users to map and evaluate their travel information in order to determine whether the rider is late due to traffic or weather conditions.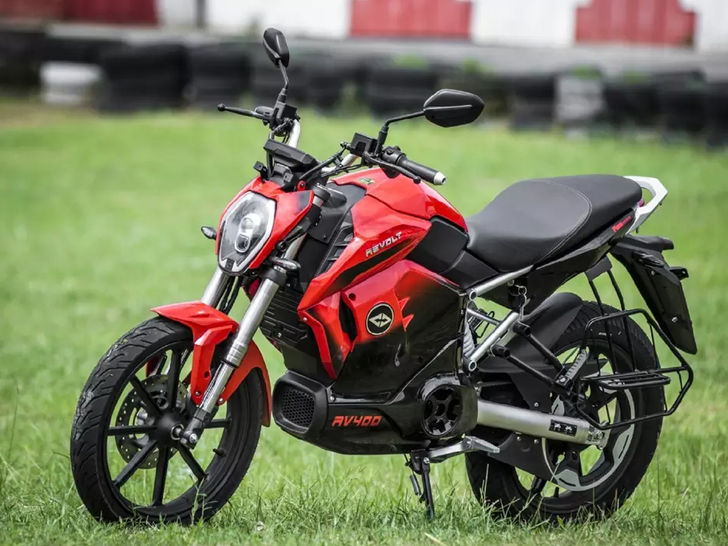 Image Credit: www.techradar.com
Revolt RV300
The entry-level model is the Revolt RV 300 electric bike. It provides a lot of the functionality and facilities that their bigger brothers do. It does come with a smaller electric motor that is more geared toward commuters. It can travel 180 kilometers on a single charge and has three riding modes.
Image Credit: www.thehindu.com
ULTRAVIOLETTE F77
The aviation climate has influenced the design of the Ultraviolette F77. The Ultraviolette F77 has a range of 150km on a single charge thanks to its three batteries. It also has quick charging, which can charge the battery from 0 to 80 percent in 50 minutes.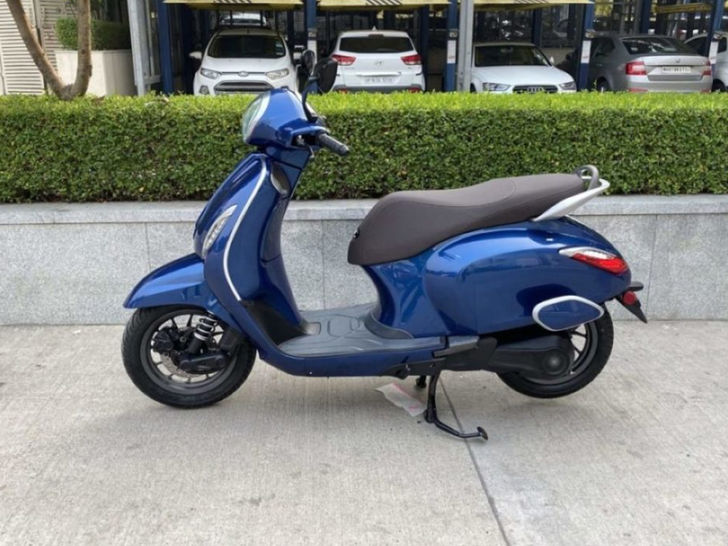 Image Credit: gaadiwaadi.com
Bajaj Chetak E
The Bajaj Chetak has an electric motor that is powered by a 3kWh IP67 rated lithium-ion battery. Its motor has a peak power rating of 4kW and a continuous power rating of 3.8kW, with a peak torque of 16Nm. The powertrain is available in two drive modes: Sport and Eco, with ranges of 95km and 85km, respectively. Bajaj claims that the battery will last approximately 70,000 km.