10 Best Films of Al Pacino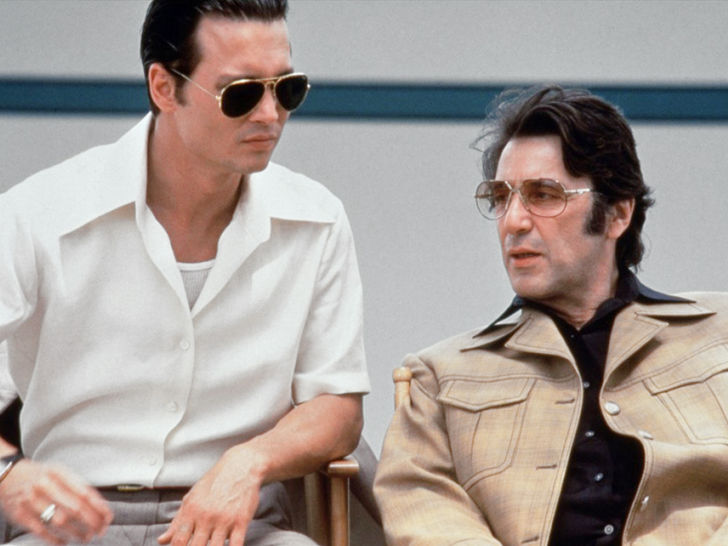 Image Credit: theamericanhistfilms.com
Alfredo James Pacino is an American actor and filmmaker. In a career spanning over five decades he has become a legend, a man whose caliber nobody else can match. He really is the godfather of Hollywood, keeping in mind all his critically acclaimed performances. He received many awards and nominations, including an Academy Award, two Tony Awards, and two Primetime Emmy Awards. He is also one of the few performers to have received the Triple Crown of Acting. Here are the best films of Al Pacino. Posted On November 9th, 2020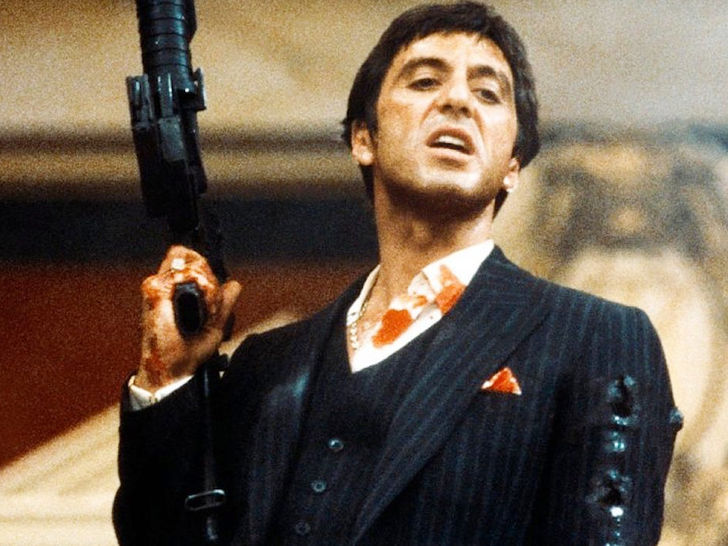 Image Credit: hollywoodreporter
Scarface
Tony Montana became the most famous mafia, thanks to the excellence of Al Pacino. Surprisingly, the original release of Scarface was met with a negative critical response and was criticised for its violence and graphic language. The New York Magazine defined it as an empty, bullying, and overblown B movie. However overtime Scarface gained the excellent audience it deserved.
Image Credit: time.com
The Godfather
The Godfather has received critical acclaim and is seen as one of the greatest and most influential films of all time, particularly in the gangster genre. It is a benchmark in every way. The greatest success in Hollywood, the Godfather is a masterpiece.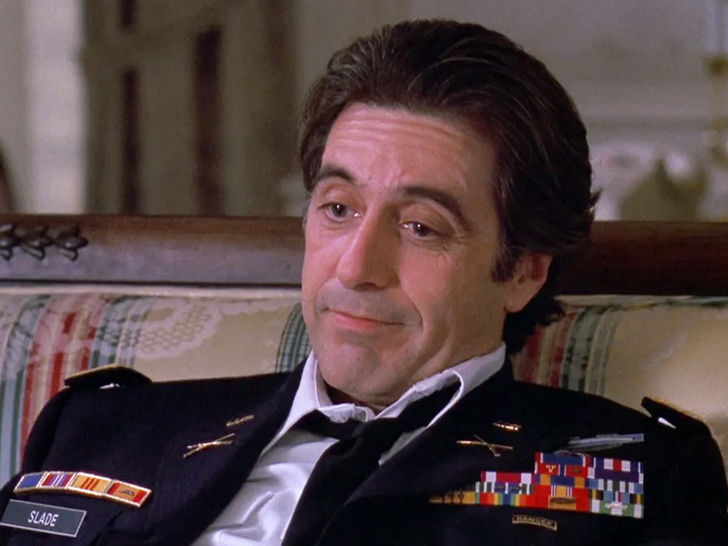 Image Credit: unbumf.com
Scent of a Woman
Al pacino won an Academy Award for Best Actor, the first of his career after four previous nominations for Best Actor, and his eighth overall nomination for this film. The film is a remake of Dino Risi's 1974 Italian film Profumo di donna, adapted by Bo Goldman.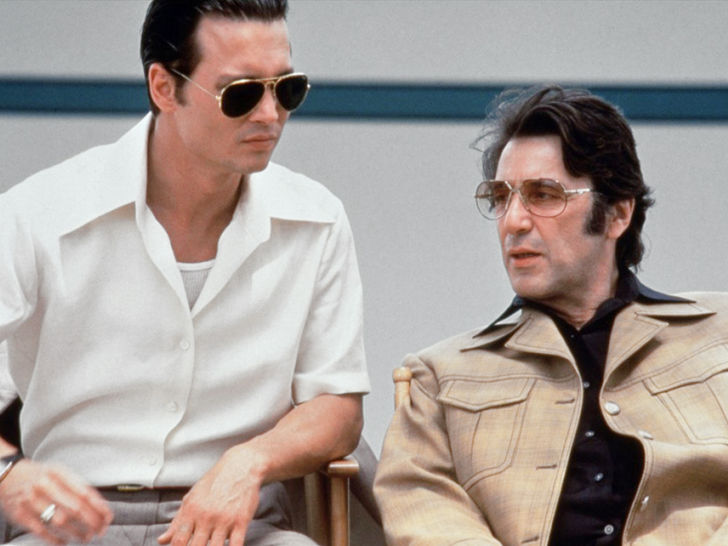 Image Credit: blogpost.com
Donnie Brasco
The film was a box office success, earning $124.9 million against its $35 million budget, and received positive reviews from critics. The film was nominated for an Oscar for Best Adapted Screenplay. Entertainment Weekly reserved its highest praise for Pacino: "If Donnie Brasco belongs to any actor, though, it's Al Pacino." The Playlist called it one of Pacino's best performances.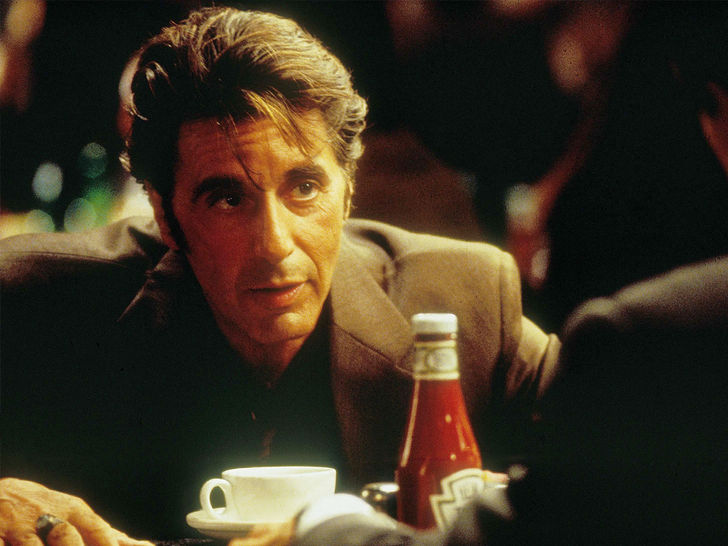 Image Credit: GQ
Heat
Heat is a 1995 American crime drama film written, produced, and directed by Michael Mann, starring Al Pacino, Robert De Niro, and Val Kilmer. It became a critical and commercial success, grossing $67 million in the United States and a total $187 million worldwide against a $60 million budget.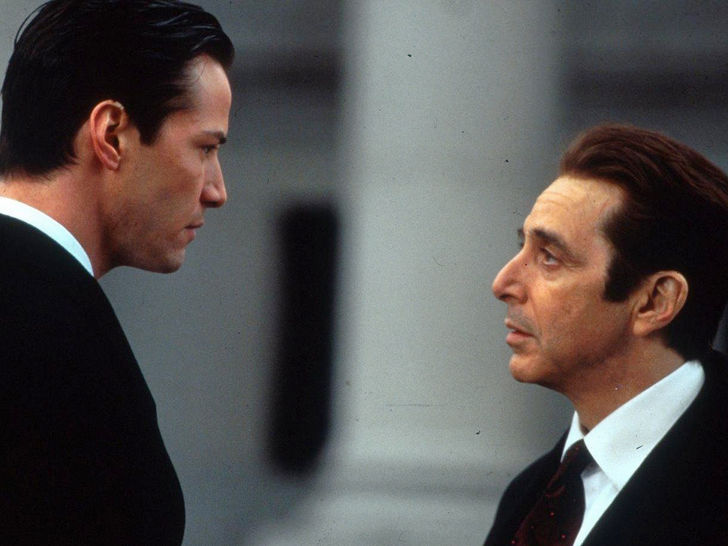 Image Credit: doomrocket.com
The Devil's Advocate
Pacino's character, Satan, takes the guise of a human lawyer named after the author of Paradise Lost, John Milton. The story and direction contain allusions to Milton's epic, Dante Alighieri's Inferno, and the legend of Faust. This exceptional film grossed over $153 million in the box office.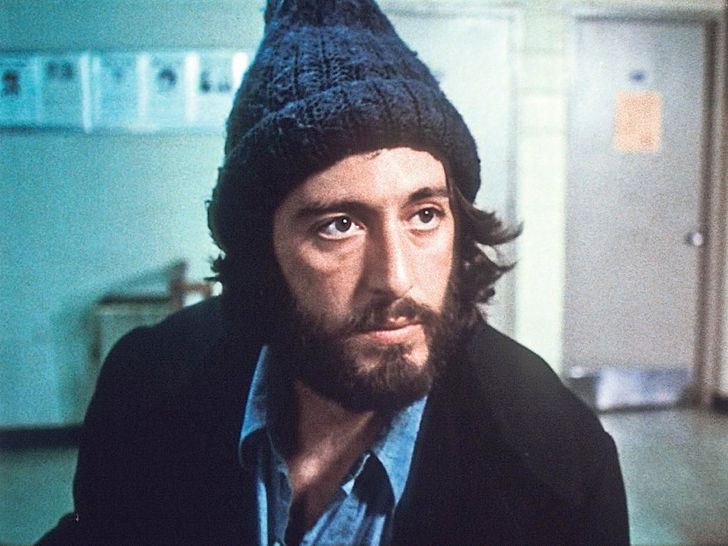 Image Credit: pinterest
Serpico
Serpico was nominated for numerous awards, earning recognition for its score, direction, screenplay, and Pacino's performance. The film was a commercial success. It was a major commercial success, given the times and its modest budget, which ranged from $2.5 million to $3 million,] grossing $29.8 million in the United States and Canada,making it the 12th highest-grossing film of 1973.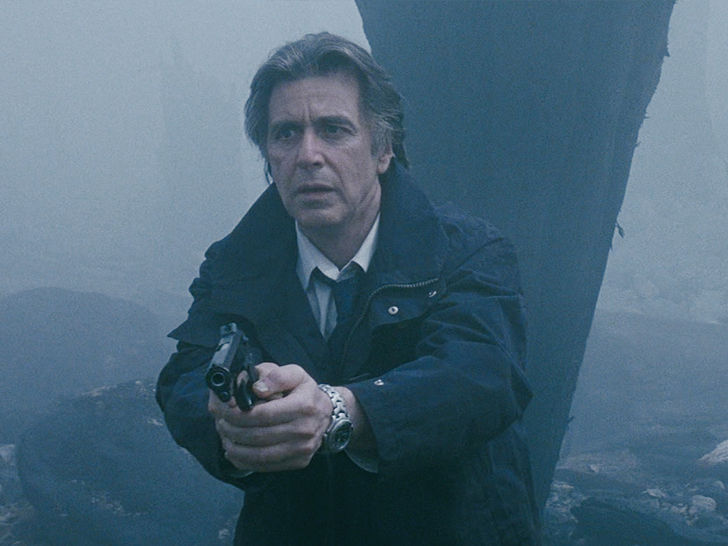 Image Credit: collider.com
Insomnia
A psychological thriller film directed by Christopher Nolan and written by Hillary Seitz. The film revolves around two Los Angeles homicide detectives investigating a murder in Nightmute, Alaska. It received and received critical praise for its screenplay, cinematography, direction, and acting, particularly Pacino's and Williams' performances.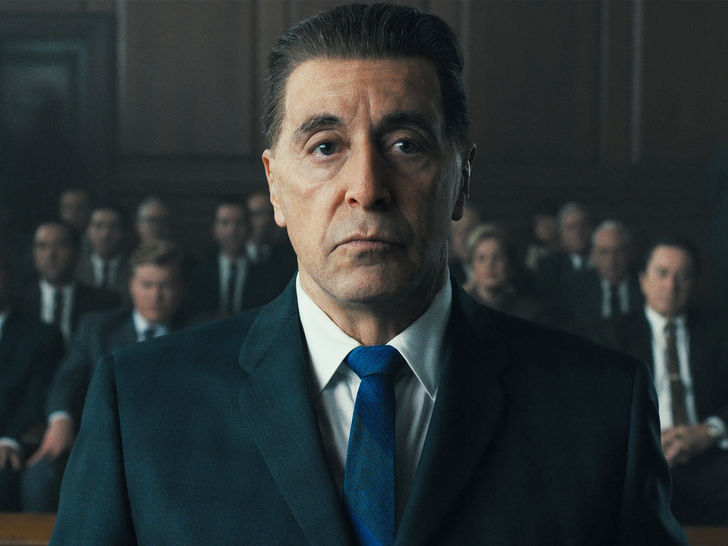 Image Credit: wired.com
The Irishman
The Irishman has an amazing cast lineup with Robert De Niro, Al Pacino, and Joe Pesci, with Ray Romano, Bobby Cannavale, Anna Paquin, Stephen Graham, and Harvey Keitel in supporting roles. It received universal critical acclaim, with praise for Scorsese's direction and the performances of De Niro, Pacino, and Pesci. The film received numerous accolades; at the 92nd Academy Awards, it received 10 nominations, including Best Picture, Best Director, Best Supporting Actor for Pacino and Pesci, and Best Adapted Screenplay.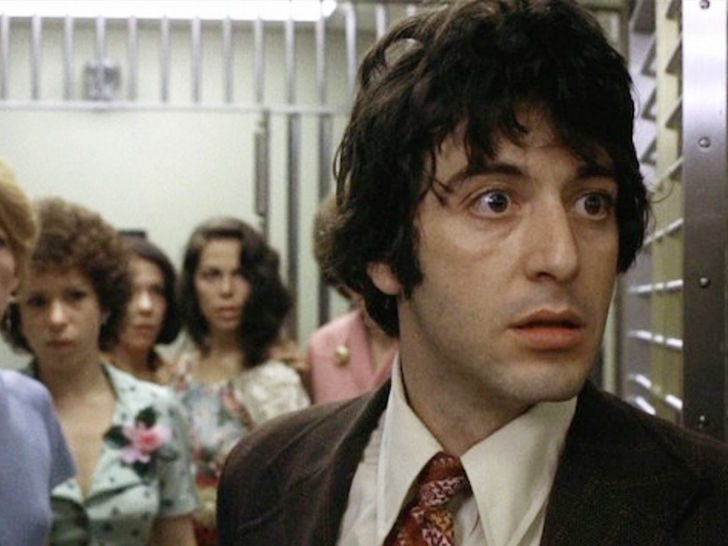 Image Credit: mentalfloss.com
Dog Day Afternoon
Dog Day Afternoon is largely a dramatization of the 1972 bank robbery masterminded by John Wojtowicz. It is notable for its anti-establishment tone, and marks the third collaboration between Pacino and Cazale