10 Must Watch Fantasy Series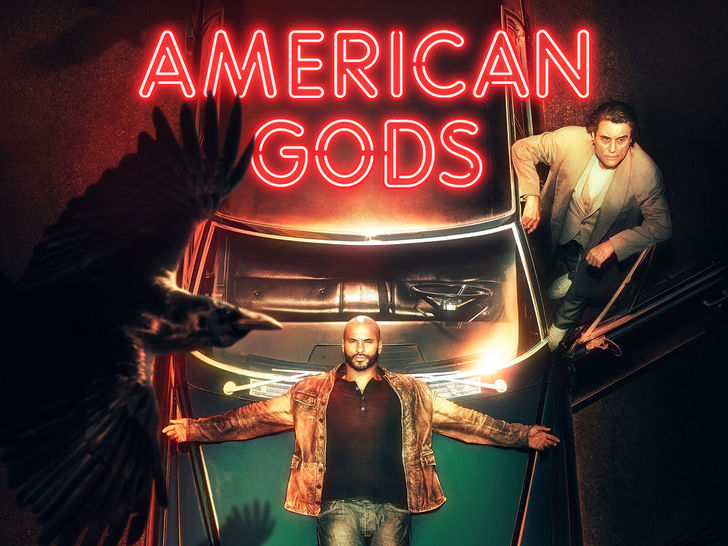 Image Credit: www.imdb.com
Today, there are many types of TV shows to select from. Many dramas, comedies, and/or romances were popular years earlier, but other genres have lately begun to become more and more popular, such as science fiction and fantasy. Dragons and sorcery automatically come to mind when you think about the fantasy genre, but this type has so much more to it than that. While one of the most popular fantasies TV shows includes dragons and sorcery, there are many other shows to choose from that still come under the same genre but have traded dragons for vampires and witches. Posted On February 15th, 2021
Image Credit: www.amazon.co.uk
Merlin
Merlin is a fantasy/drama packed with action that centres on the brand new adventures of the sorcerer when he was still a servant in the royal court of Camelot to a young Prince Arthur. The two become best friends while struggling to understand their respective destinies. In this account of Merlin, there is no sword in the stone which determines Arthur's destiny, but he is already the Prince. Other characters, including Morgana, Guinevere, and Lancelot, are all accounted for, though just not as they once assumed.
Image Credit: www.amazon.com
Supernatural
Follow the terrifying and thrilling adventures of Dean and Sam Winchester in this mega-famous haunting tale. The two brothers are hunting demons while, ultimately, confronting rising evil and hellish dreams. As teenagers, the two lost their mother to a demonic mysterious entity and were trained in the ever-increasing fight against demons and other unseen creatures by their father to be warriors. Though a handful turn out to genuinely be on their side, others want to kill them. As they try to keep the occurrences that bump in the night at bay, terrifying mysteries and frightening experiences heap new burdens on the brothers.
Image Credit: www.magazine-zone.com
Vampire Diaries
It follows the life of Elena Gilbert (Nina Dobrev), a young girl who, after falling in love with a 162-year-old vampire named Stefan Salvatore (Paul Wesley), has just lost both parents in a car crash. ... As they face numerous villains and threats to their town, including Katherine, both brothers attempt to defend Elena.
Image Credit: www.amazon.com
Shadowhunters
On her birthday, Shadowhunters tracks 18-year-old Clary Fray, who learns that she is not who she believes she is, but actually comes from a long line of Shadowhunters-human-angel hybrids chasing down demons.
Image Credit: www.techradar.com
Raised by Wolves
Raised by Wolves focuses around an android named the Mother, created to nurture human children in a modern, desolate-looking world after a great war ravaged the universe. Ridley Scott is helmed by Raised By Wolves. ... She has another android to assist her, named Dad.
Image Credit: www.amazon.com
Lucifer
LUCIFER MORNINGSTAR (Tom Ellis), frustrated and miserable as the Lord of Hell, quit his throne and retired to Los Angeles, where he collaborated with LAPD detective CHLOE DECKER (Lauren German) to track down suspects.
Image Credit: gadget.co.za
The Witcher
The Witcher is another series for those looking for a genuine high-fantasy escape. Henry Cavill stars as the titular beast hunter, Geralt of Rivia, with observations even coming from Princess Ciri (Freya Allan) and the sorceress Yennefer (Anya Chalotra). "It's a slow burn as their three storylines fall together, but it's best enjoyed with both patience and reverence for absorption (and yes," Toss a Coin Your Witcher "is going to be stuck in your brain forever).
Image Credit: deadline.com
Once Upon A Time
A young woman with a troubled past is attracted to a small town in Maine that believes in fairy tales. Life has become anything but a happy ending for Emma Swan. But when Henry-the son she gave up for adoption ten years ago-is reunited with her on the night of her 28th birthday, everything changes.
Image Credit: filmdaily.co
Sense 8
Sense8 follows the tale of eight strangers across the globe who are thrown into the lives of each other, the mysteries of each other, and in desperate risk. A mysterious group commanded by an enigmatic entity known as Whispers attempts to track them down as they struggle to find the significance of their special relationship.
Image Credit: www.imdb.com
American Gods
Shadow Moon is a man spending three years in jail who is offered an early release. Shadow Moon is employed as the bodyguard of Mr. Wednesday and discovers himself in a secret realm where a war between the Old Gods and the New Gods is brewing.