6 Best Moments from Chak De India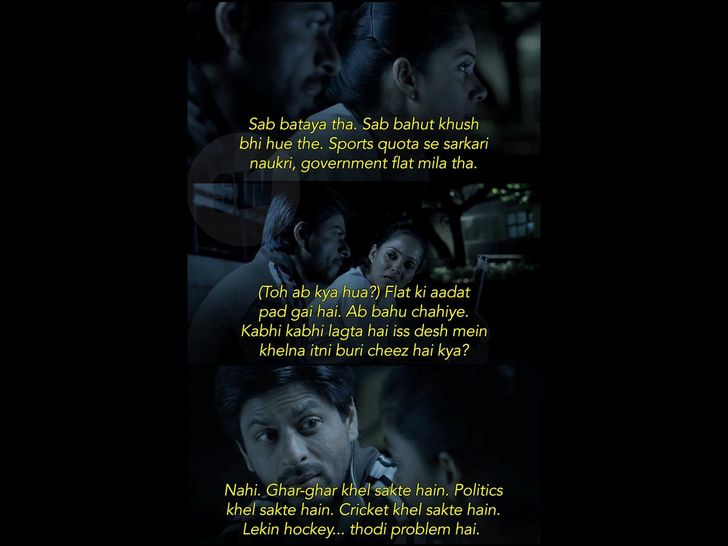 Image Credit: scoopwhoop.com
Remember how you felt the first time you saw Chak De! India? It was pure exhilaration. Shimit Amin (director) and Jaideep Sahni (writer) crafted a story that was so realistic and engaging that each goal, each empowering moment became memorable in and of itself. Posted On August 21st, 2021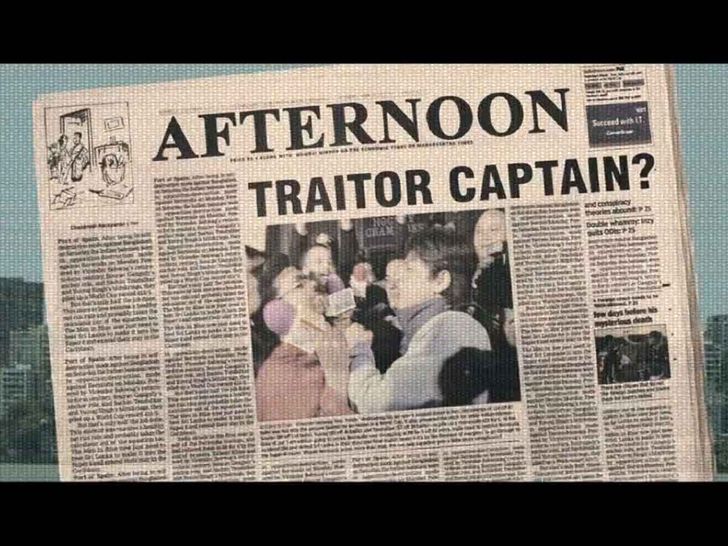 Image Credit: www.scoopwhoop.com
When Kabir Khan's treatment exposed the cost of yellow journalism and the price of a media trial.
India is defeated by Pakistan right at the start of the film. As a result, a single photo taken out of context and shared with a speculative headline tarnishes Kabir Khan's image to the point where he is forced to retire from the sport he adores. And relocate. All because of malicious rumors.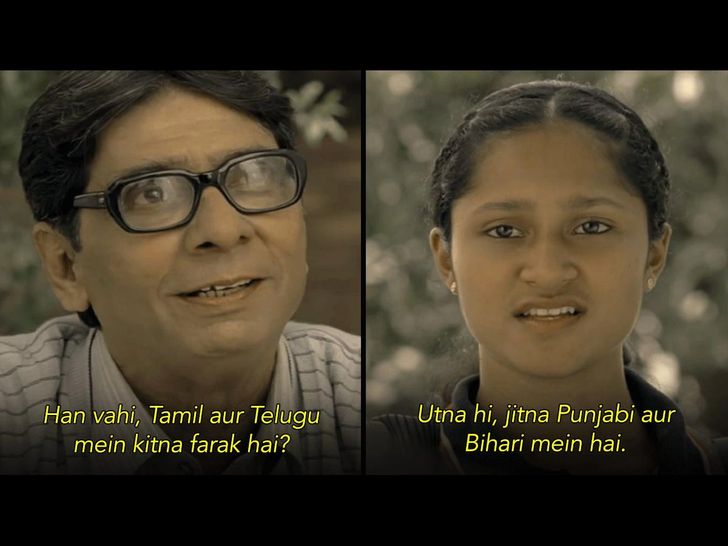 Image Credit: www.scoopwhoop.com
The film exposed the lackluster attitude of sports authorities in India while also throwing light on the dismissive attitude people have towards sportswomen.
Former national hockey player and scout Uttam Singh forms a women's national team and hires a coach. However, India's hockey association members believe that women are only fit for 'cooking and cleaning.' And it is not just the authorities' attitude that needs to change, but also the general public's attitude toward women in sports.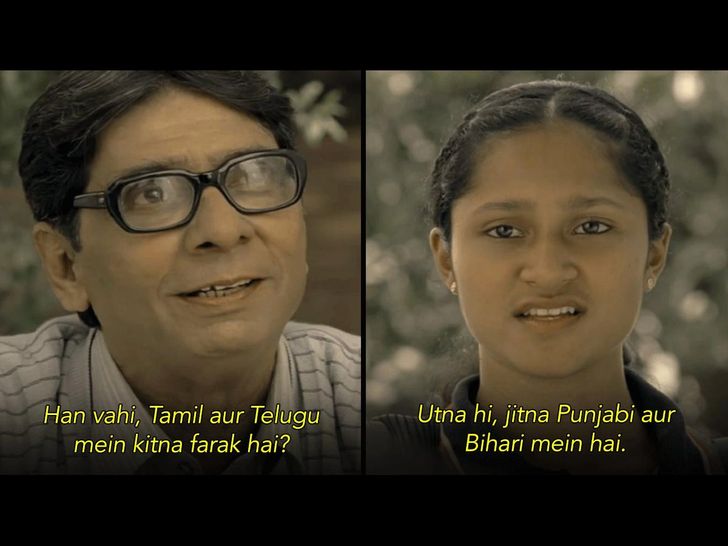 Image Credit: www.scoopwhoop.com
When the film showcased how prevalent racism is in India, to the extent that people indulge in it, even without realizing they're being racist.
As players from across the country arrive at the national camp, they will face casual racism at the hands of eve-teasers and even the camp administrator, Sukhi Lal Ji, which is sadly a reality for most people in India. Of course, the film realistically exposed our country's blatant ignorance and eve-teasing.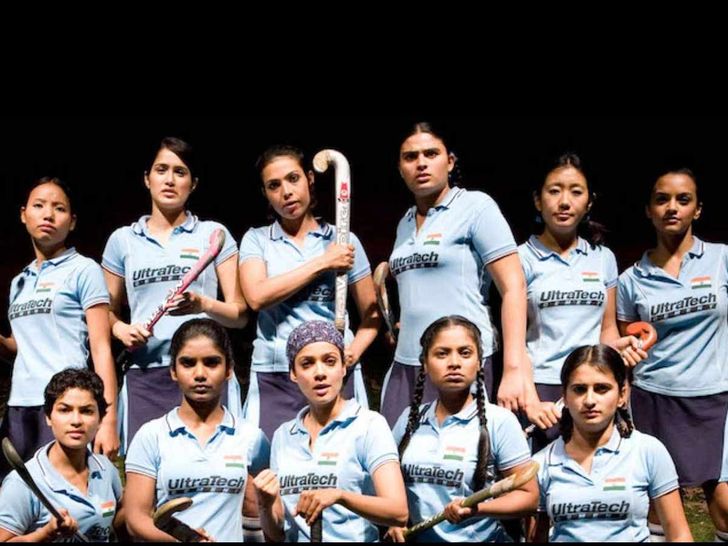 Image Credit: www.scoopwhoop.com
The film proved that to win, we need to settle our differences and focus on our similarities.
Everyone remembers the "Sattar minute" speech, but this exchange was equally memorable. Because when we represent our country abroad, we are only representing India!
Image Credit: www.scoopwhoop.com
When coach Khan reminds the only requirement for a player is to know their sport and play for their country.
Balbir, unaware of her privilege, shouts during training that Suimui should know and understand her. That's when Coach Khan comes up with the ideal response. A sports player should be judged solely on his or her talent.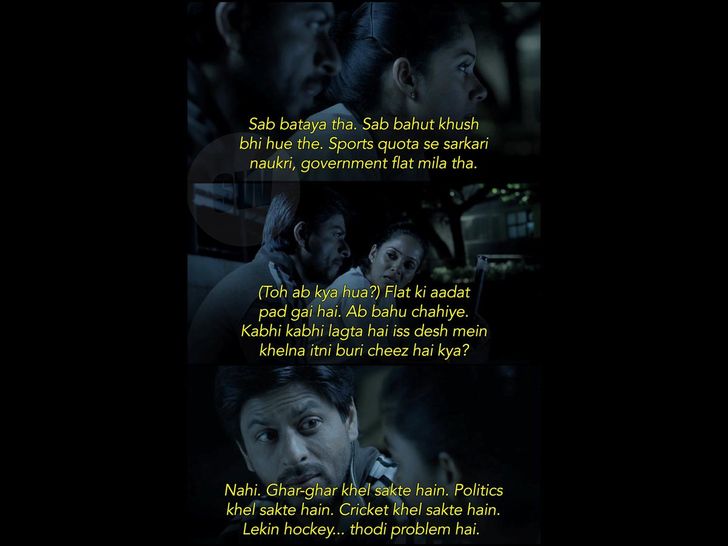 Image Credit: www.scoopwhoop.com
When it highlighted how a woman is treated differently, before and after marriage, thanks to patriarchy.
Vidya's in-laws advise her to give up the game and focus on her familial responsibilities because they believe the only benefit of participating in sports is the benefits of a sports quota - an attitude shared by many Indian families. They don't care what Vidya wants because most families completely disregard their daughters' and daughters-in-wishes.