7 Best Disney Theme Songs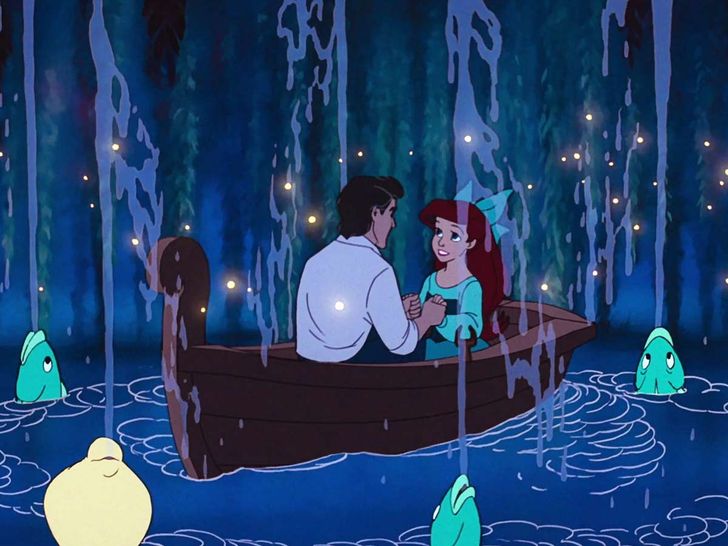 Image Credit: nocookie.net
Disney films are among the best family films available, and the list of Disney songs enjoyed by generations is extensive. In fact, choosing a favorite from the best Disney songs can be difficult – classic Disney tunes have withstood the test of time, and newer songs are bound to last far beyond the play-it-on-repeat stage. Posted On August 27th, 2021
Image Credit: quotesgram.com
"Let It Go" (Frozen)
Elsa certainly knows how to win over children's hearts with infectious ballads. Idina Menzel's rendition of the Queen of the Cold, "Let It Go," continues to reign supreme on our TV screens and playlists. The emotional, powerful track details her struggles with her icy-cold powers and her attempts to keep them hidden...until she decides it's finally time to reveal them.
Image Credit: movienewsnet.com
"A Whole New World"
Aladdin goes to great lengths to win over Princess Jasmine. He literally gives her a new perspective on the world below as the two board a magic carpet ride. As Aladdin's tune fills us with excitement and curiosity about "dazzling places we never knew," we can't help but join the lovebirds on their enchanted journey.
Image Credit: amazon.in
"Hakuna Matata" (The Lion King)
Oh, what a lovely phrase! When Simba meets Timon and Pumbaa, the dynamic duo provides a new perspective with this catchy, jovial song. Their motto is one that we can all agree on: chill out, relax, and go with the flow! Although Simba is initially skeptical, he soon joins in the singing and learns to enjoy the carefree atmosphere.
Image Credit: nocookie.net
"When Will My Life Begin" (Tangled)
In Tangled's opening number, Mandy Moore has the perfect princess-in-waiting voice. It's also a perfect blend of Disney theatricality and Moore's pop background, making it sound more modern than some of their other songs.
Image Credit: ytimg.com
"Bare Necessities" (The Jungle Book)
The ode to the simple life in The Jungle Book has a catchy beat and a tune that makes you want to KonMari everything and move into the jungle.
Image Credit: pinimg.com
"Almost There" (The Princess and the Frog)
It's almost impossible to believe that it took until 2009's The Princess and the Frog to set an animated musical in New Orleans. But we're glad they did because this jazzy song about working hard to achieve your goals is fantastic.
Image Credit: nocookie.net
"Kiss the Girl" (The Little Mermaid)
Sebastian from The Little Mermaid deserves credit: A swarm of fish and fowl appears to be a turn-off, but he wrangles them until they become the ultimate mood-setters.