7 Indian Dishes that Rocked MasterChef Australia this year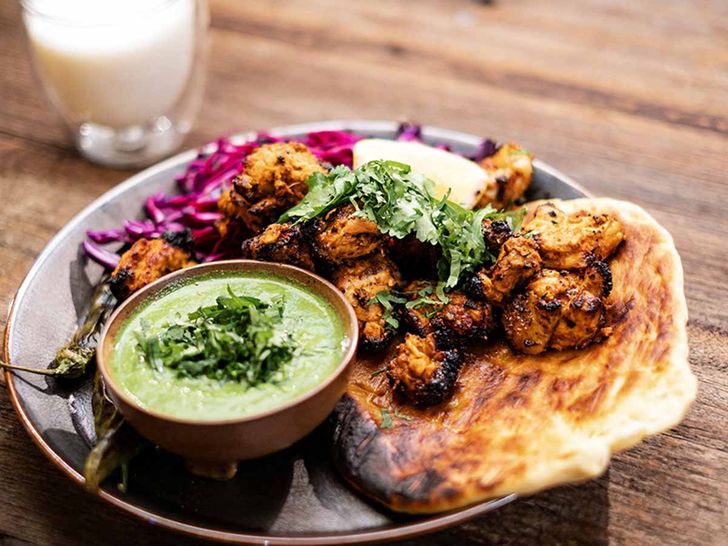 Image Credit: 10play.com.au/
This season of MasterChef Australia, i.e., season 13, has been a massive success for Indian cuisines. With contestants like Delhi-born Depinder Chhibber, Indian-origin pastor Justin Narayan, and Kishwar Chowdhury—an Australian of Bangladeshi descent—no, it's a surprise that food is from our part of the world played an important role this season. Posted On August 23rd, 2021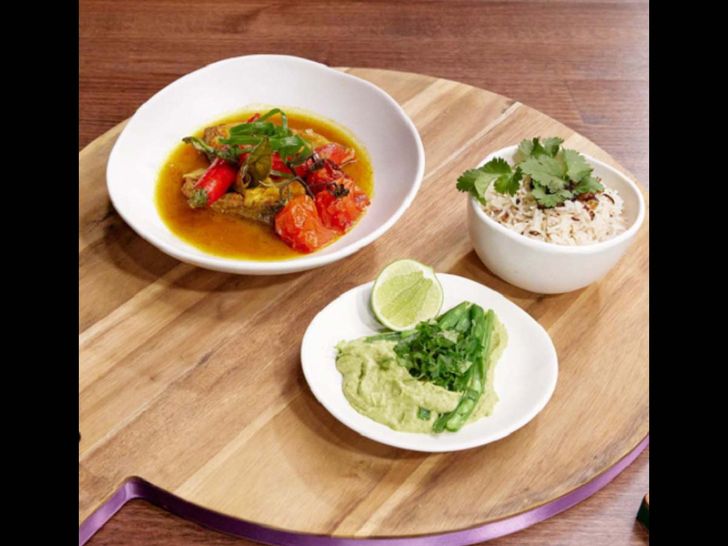 Image Credit: www.indiatimes.com
Bengali Barramundi Curry
Macher Jhol is a Bengali classic traditionally made with fried rohu fish steeped in a spicy tomato and potato gravy. Chowdhury had to present a fish dish prepared in 15 minutes as part of the six-course team race challenge in episode 11. She reimagined the traditional Macher Jhol with Barramundi and roasted tomato curry that was both tangy and spicy.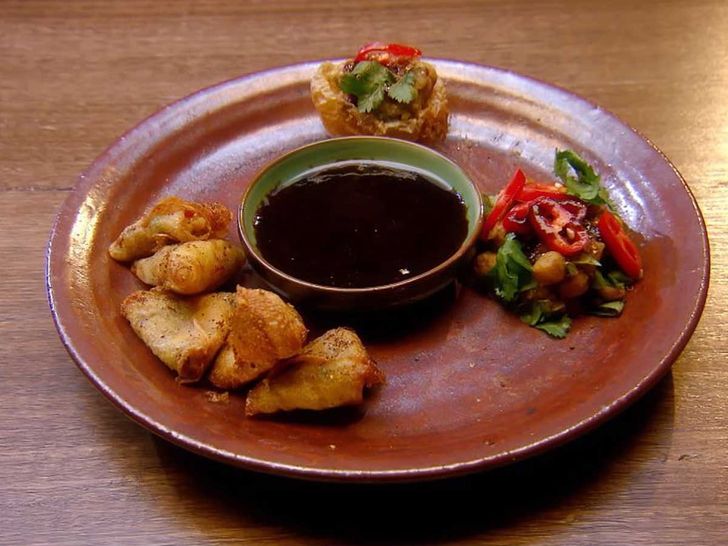 Image Credit: www.facebook.com
Phuchka Chotpoti
In episode 26, contestants were challenged to use one of five vegetables—broccoli, carrot, onion, potato, and zucchini—as creatively as they could. Chowdhury used a potato to make a Bengali street food platter, including Phuchkas, samosas, and potato and chickpea Chotpoti.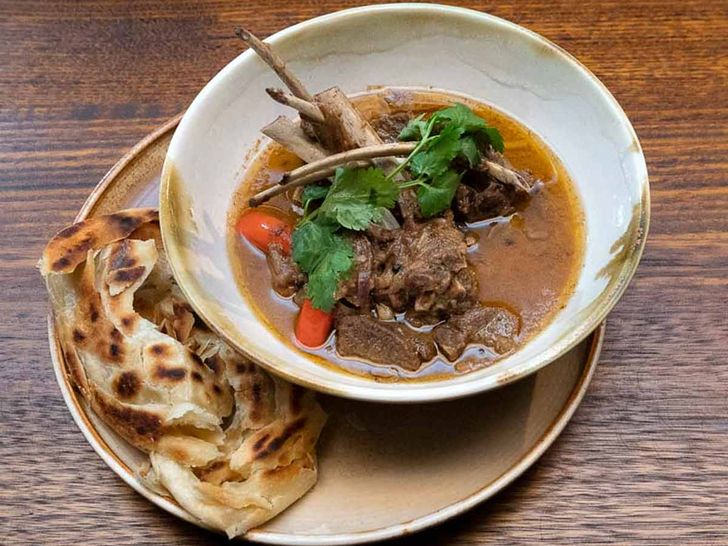 Image Credit: 10play.com.au
Goat Rezala with Porota
When the Nawabs of Awadh was exiled in Bengal, the Rezala is said to have originated. Their cooks, whom they brought with them, made Bengal feel more at home by incorporating Awadhi-Mughlai flavors—ghee and spicy curries—in their food. Even though it resulted from a particularly tense cook in episode 30, the Rezala turned out to be a rich and complex dish.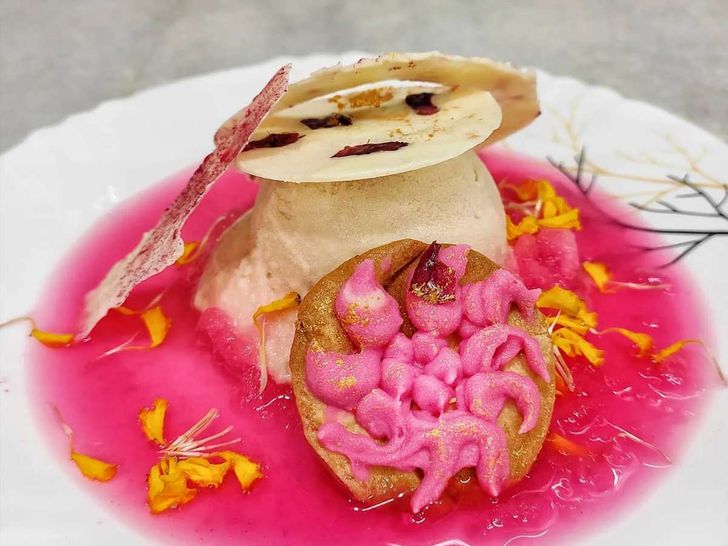 Image Credit: www.reddit.com
Vanilla and Pepper Kulfi
In episode 47, Kishwar elevated one of India's favorite frozen desserts. Her "Persian Vanilla and Roses" dessert was a vanilla and pepper kulfi topped with a pistachio sable with intricate vanilla icing resembling mehndi designs. This milky malai kulfi is sold in conical shapes on an ice cream stick or as creamy discs wrapped in butter paper.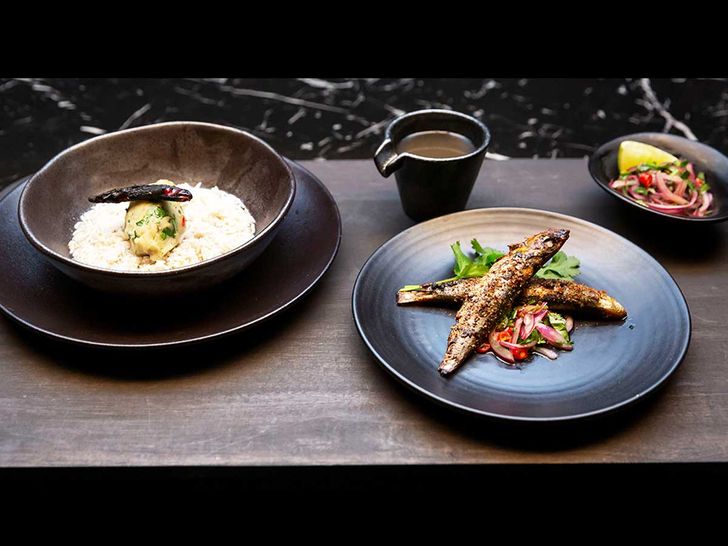 Image Credit: 10play.com.au
Smoked Rice Water
Chowdhury sparked outrage on the internet when she served the judges her version of Bengali Panta Bhat in episode 60. The simple breakfast dish is typically prepared by soaking rice in water overnight, garnished with salt and onions, and fried Ilish fish or mashed potatoes. Similar versions of the dish are popular in Assam, Odisha, and Bihar.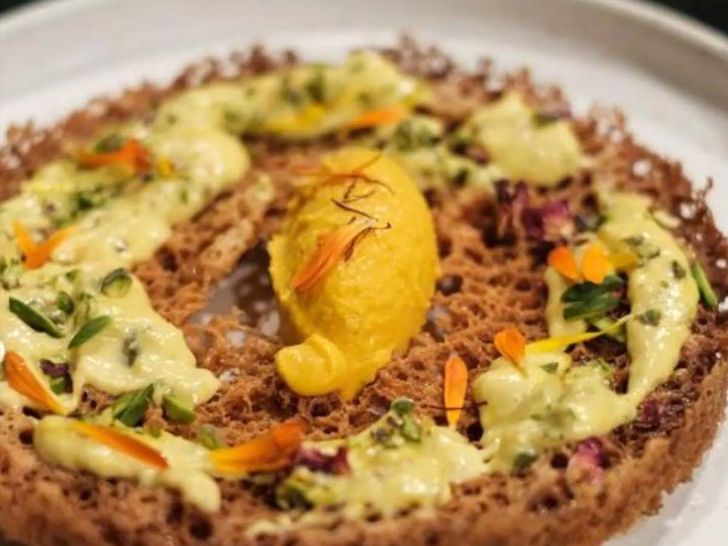 Image Credit: www.cntraveller.in
Ghevar with Carrot Sorbet
Even before the contestants began competing for the title, Depinder Chhibber's dish that got her into the Top 24 in the first place was Ghevar. The decadent dessert is a Rajasthani specialty that is traditionally prepared during the monsoon festival of Teej. The disc-shaped sweet is made of flour or khoya and is soaked in sugar syrup before being flavored with saffron and cardamom.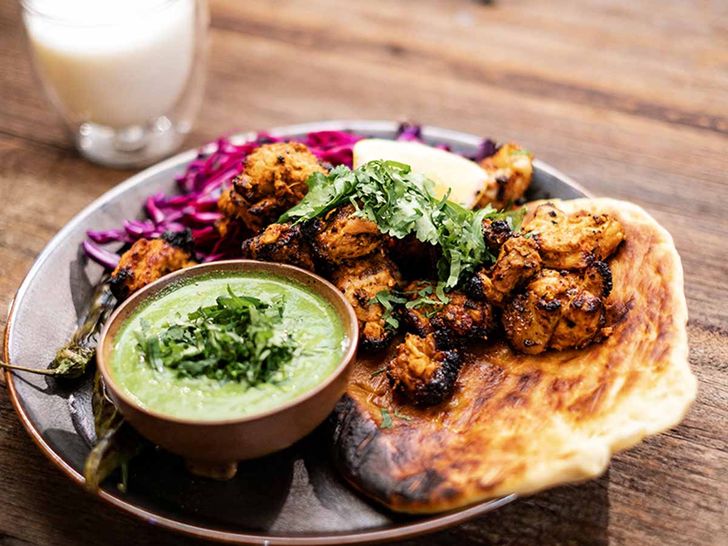 Image Credit: 10play.com.au
Tandoori Chicken
Tandoori chicken has become a classic far beyond India's borders in many ways. In episode 19, contestants were challenged by restaurateur Scott Pickett to create a dish cooked with fire. Chhibber served the charred and spicy tandoori chicken with pillowy naans and coriander chutney. She even made a glass of smoked buttermilk with piping hot charcoal as a refresher.