7 Powerful Dialogues From 'Shershaah' That Were Actually Spoken By Capt. Vikram Batra
Image Credit: laughingcolors.com
With love, pride, and joy in our hearts, we tell you the story of Shershaah. The film Shershaah, starring Sidharth Malhotra, is based on Captain Vikram Batra's history. This film has touched people's hearts and left them speechless. These 7 Powerful Dialogues In Shershaah Were Actually Said By Captain Vikram Batra Posted On August 27th, 2021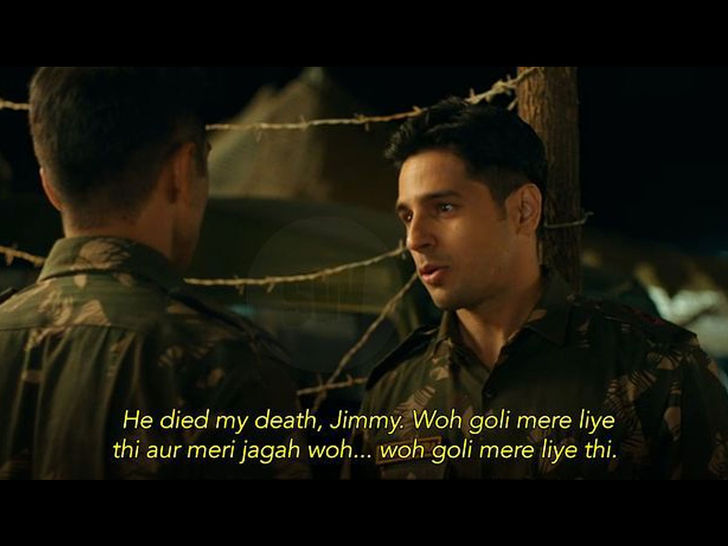 Image Credit: scoopwhoop.com
When a gunshot aimed at Captain Vikram struck another soldier
While Captain Batra tells this to Captain Jamwal in the film (both are Lieutenants), Captain Batra said it to his sister over the phone in real life. "Didi, it was meant for me, and I lost my man," was the original dialogue.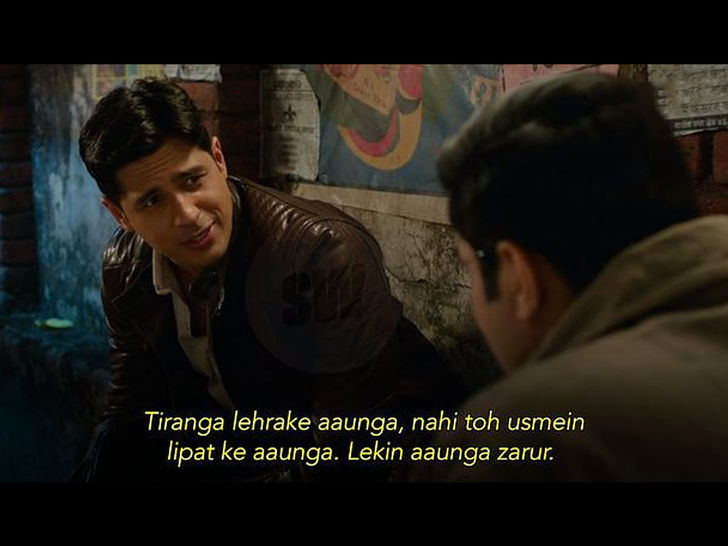 Image Credit: scoopwhoop.com
When he openly talked about his own death to his pal.
In the film, Sidharth says, "Tiranga lehrake aaunga, nehi toh usmein lipat ke aaunga." "Lekin aaunga zarur." "Lekin aaunga zarur," These words touch every Indian's heart and help us appreciate the hardships that every soldier undergoes on the battlefield. This brought us closer to what Captain Vikram Batra's loved ones would have felt, a moment of pride and anguish at the same time.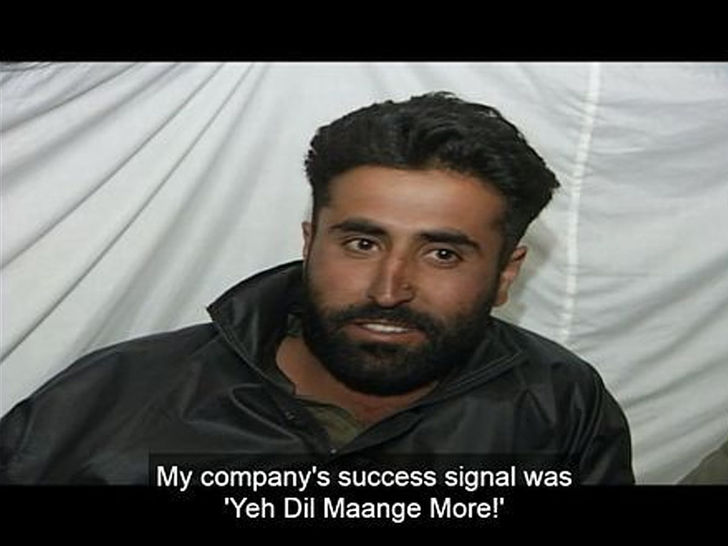 Image Credit: scoopwhoop.com
The Triumphant Signal of Captain Vikram Batra, "Yeh Dil Mange More."
The dialogue has a deep root carved in the life of Captain; it was his triumph code during his training days, which he carried with him to the fighting field. The dialogue represents Captain's passion for victory and his flame of energy.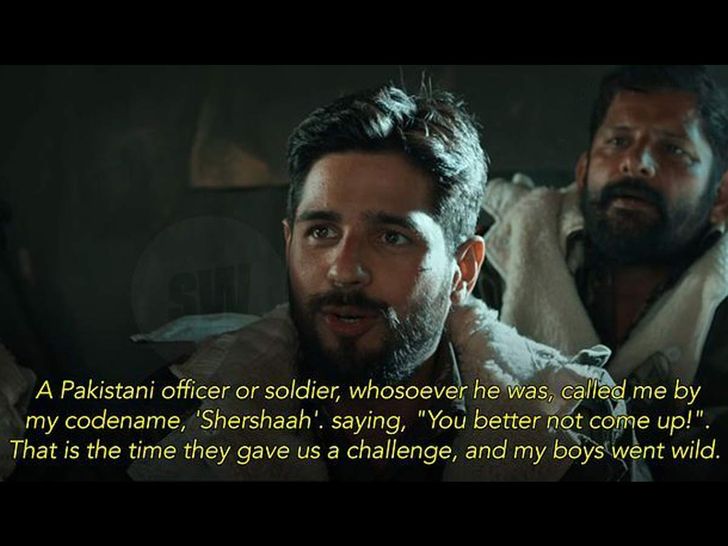 Image Credit: scoopwhoop.com
The entire discussion was replicated in the film, including the point where he discussed his codename being caught by Pakistani soldiers and his men's reaction to their threats.
Captain Vikram Batra's aka Sheershah interview, in which he reveals his codename and how Pakistani soldiers knew it and issued minimal threats. He exposed his secret in front of all of India, stating that he is not frightened of any enemy that comes his way.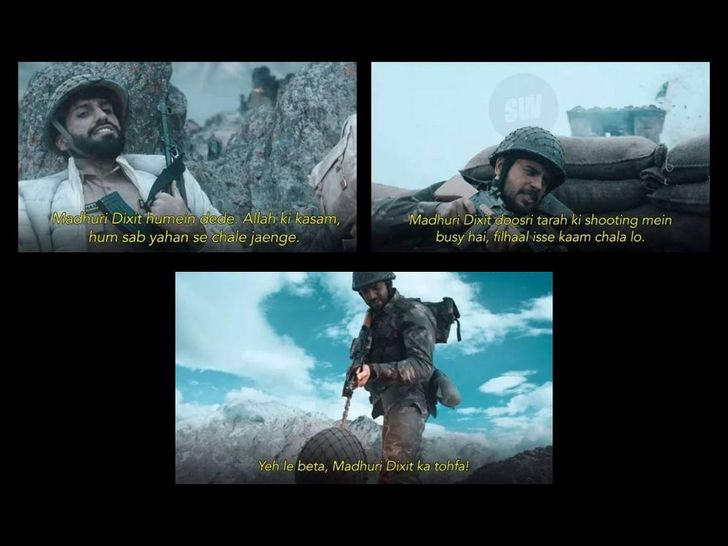 Image Credit: laughingcolors.com
Captain had an 'interesting' conversation about Madhuri Dixit with a Pakistani officer.
In the heat of battle, Capt. Batra provided an appropriate reaction to a Pakistani soldier's arrogant statement about what could bring the war to a conclusion. However, it did not end there. He shot the soldier at close range and said it was a "gift" from Madhuri Dixit. Vishal Batra, Captain Vikram Batra's twin, described the true occurrence in his TedX lecture, saying, "Captain Vikram tossed a hand-grenade very lightly and said, "To all of you, with love, from Madhuri Dixit." "Yeh le Beta, Madhuri Dixit ka Tohfa"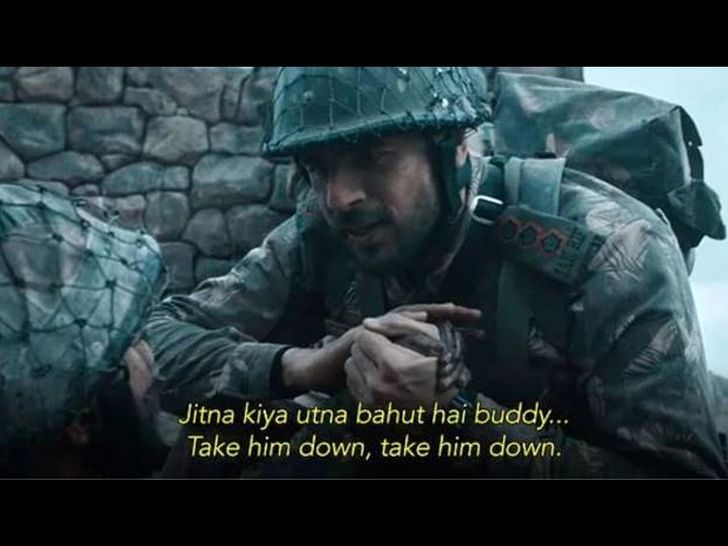 Image Credit: laughingcolors.com
Captain put his life in danger to save his fellow soldier.
Captain Naveen Nagappa, a Kargil War veteran, disclosed the exact words that Captain Batra addressed to him in an interview with Humans of Bombay. When he was gravely wounded on the battlefield, Batra told him, "Anna, you must go down." You must seek treatment." "The mission has not been completed," I answered. I'm not going." But he ordered me again, and I obeyed. "Anna, I'll take care of these jerks!" he exclaimed.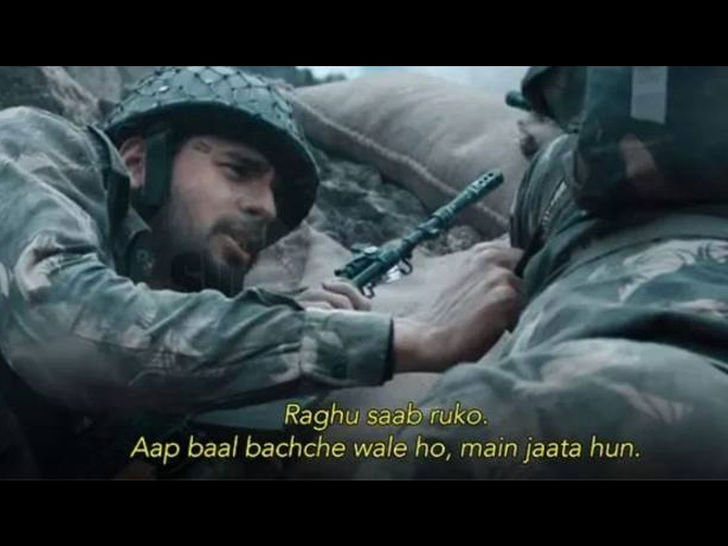 Image Credit: laughingcolors.com
Captain prevented his fellow soldier from moving ahead of him because he had a wife and children to return home.
Captain Vikram Batra halted another soldier from moving ahead of him in the line of duty by remembering that the man's wife and children were waiting for him at home. " Raghu saab Ruko Aap Baal Bache wale ho, main jaata hun" Captain was martyred while recapturing Point 4875 and was posthumously awarded the Param Vir Chakra. Captain sacrificed his own life to rescue the lives of other soldiers while killing opponents' men with a grenade. His sacrifice will not be forgotten, and the nation will be eternally thankful to him.