Brad Pitt: 7 Lesser-Known Movies You Might Not Have Seen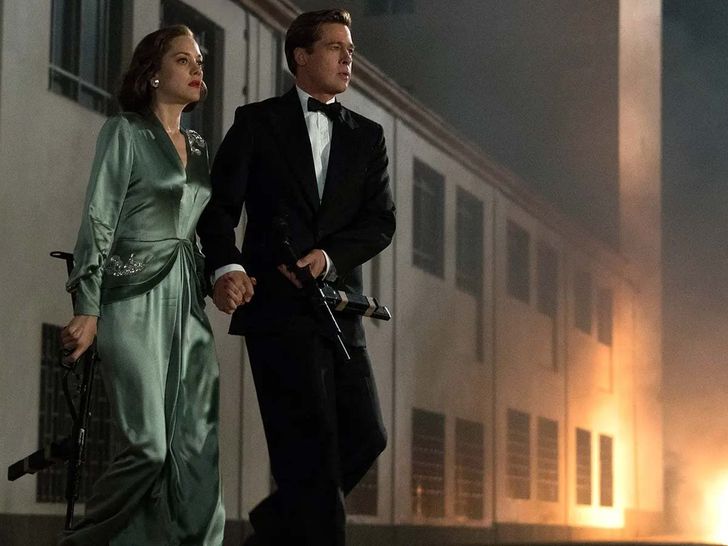 Image Credit: guim.co.uk
Killing Them Softly is an excellent crime comedy that incorporates political commentary and mob tropes. After a mob-protected card game is robbed, Brad Pitt plays enforcer Jackie Coogan, hired to restore order in the criminal economy. Posted On September 21st, 2021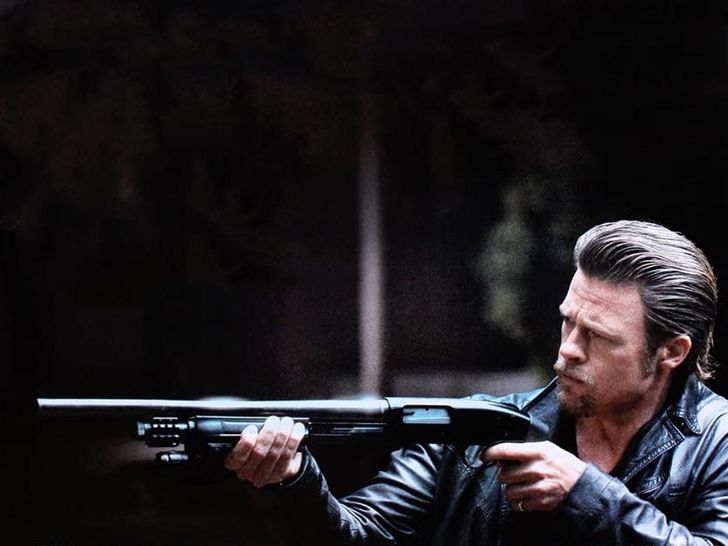 Image Credit: amazon.com
Killing Them Softly (2012)
Killing Them Softly is an excellent crime comedy that incorporates political commentary and mob tropes. After a mob-protected card game is robbed, Brad Pitt plays enforcer Jackie Coogan, hired to restore order in the criminal economy.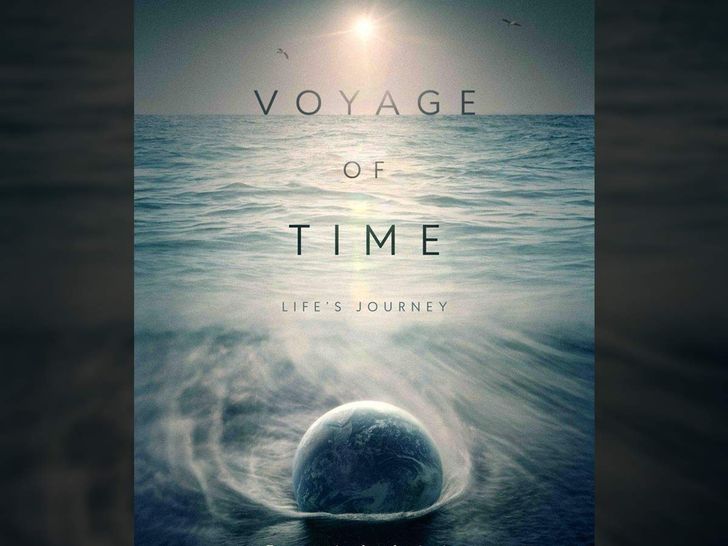 Image Credit: filmaffinity.com
Voyage Of Time: Life's Journey (2017)
Through photorealistic technology and digital imagery, Terrence Malick's documentary Voyage of Time recounts the creation of the universe and the origin of life on Earth. It is comparable in scale and aesthetics to The Tree of Life, an experimental drama regarded as Terence Malick's best film.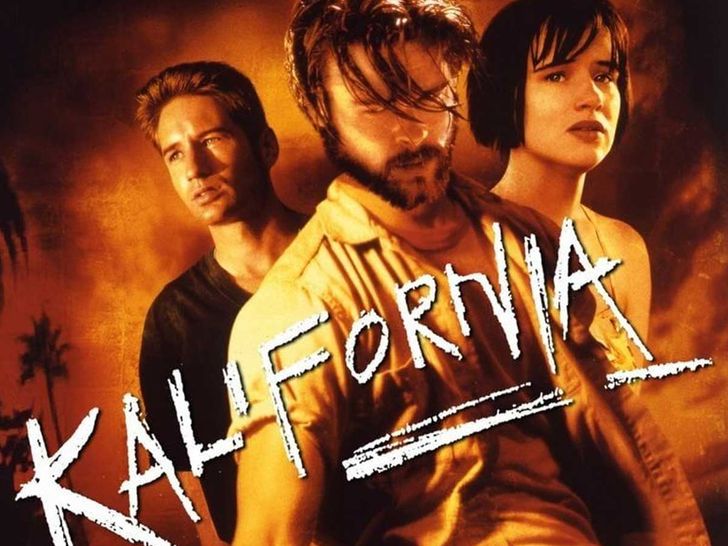 Image Credit: reelgood.com
Kalifornia (1993)
Kalifornia is an underappreciated road thriller about a journalist who investigates and researches serial killings. His investigation leads him to a parolee and his developmentally delayed girlfriend, Brad Pitt and Juliette Lewis. What follows is a dark and violent journey that crosses the line between arthouse and violent exploitation.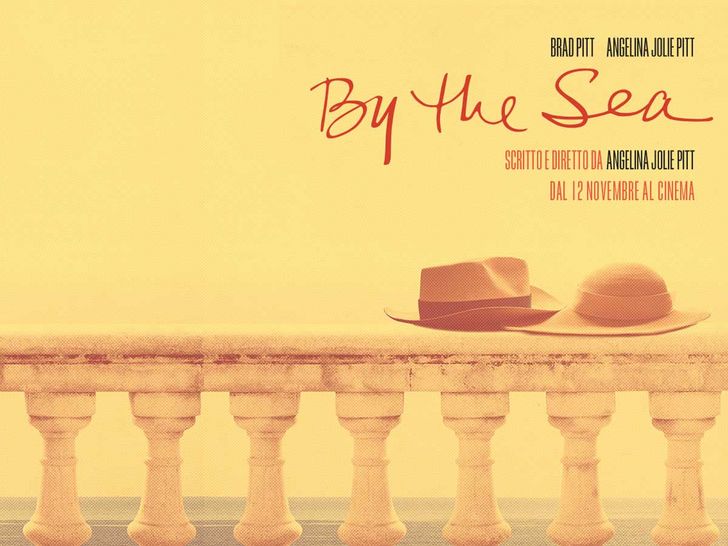 Image Credit: mymovies.it
By The Sea (2015)
By The Sea, which was shot during the two actors' honeymoon, stars Angelina Jolie and Brad Pitt attempting to repair their marriage. They reflect on their previous decisions while staying in a French hotel. By The Sea may not have received favorable reviews from critics, but it is well worth seeing for fans of "Brangelina." Following the action-comedy Mr. and Mrs. Smith, this was their second film together.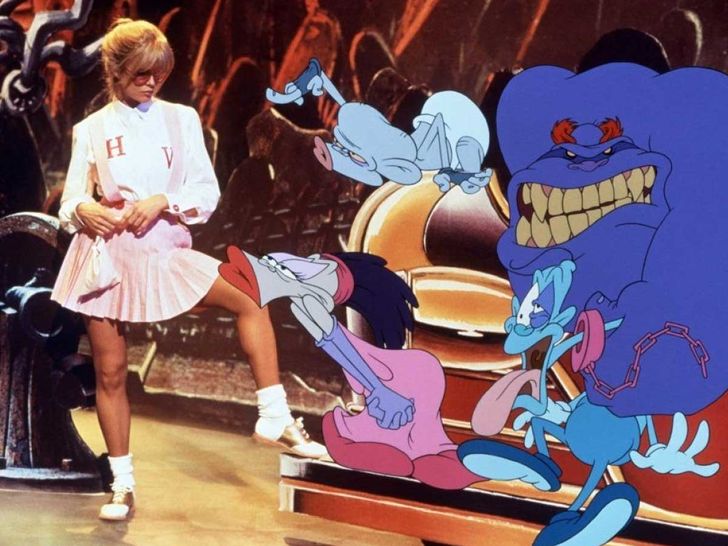 Image Credit: filmaffinity.com
Cool World (1992)
Cool World, a film that blends live-action and animated formats, takes the same approach as Who Framed Roger Rabbit. The fantasy comedy follows a cartoonist who enters his own imaginary world of characters. When a comic-book vamp seduces him and wishes to be real, trouble ensues.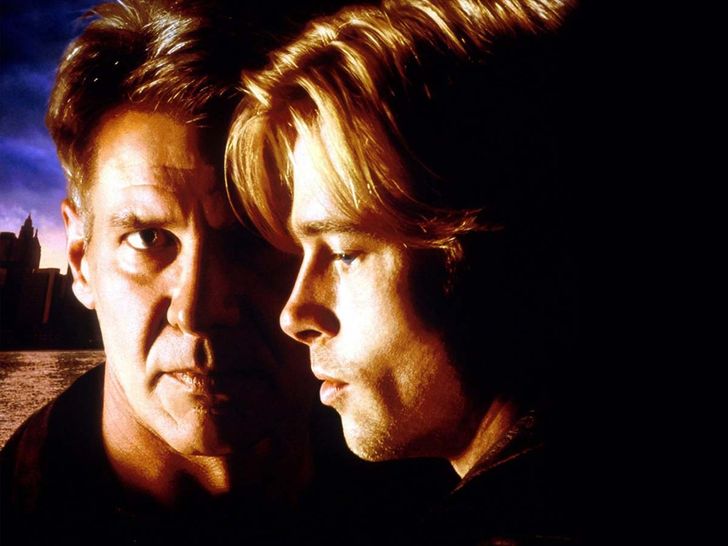 Image Credit: tmsimg.com
The Devil's Own (1997)
The Devil's Own, the latest feature film from legendary director Alan J. Pakula, stars Brad Pitt alongside Harrison Ford. The plot revolves around an IRA member who travels to America to conduct an arms deal. However, along the way, he meets an Irish-American cop with whom he develops a strong bond. Loyalty is put to the test as Pitt's protagonist faces a moral quandary.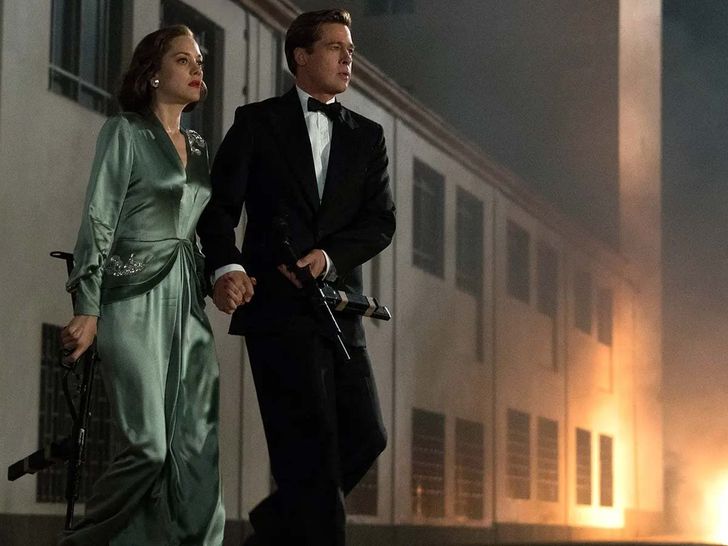 Image Credit: guim.co.uk
Allied (2016)
Robert Zemeckis's World War II thriller, Allied stars Brad Pitt as a Canadian intelligence officer and Marion Cotillard as a French Resistance fighter. The two characters fall in love while pretending to be a married couple on a mission. Pitt was mostly focused on hardline dramas in the late 2010s, so a slight tinge of romance was a breath of fresh air.