6 Female Scientists Who Changed The World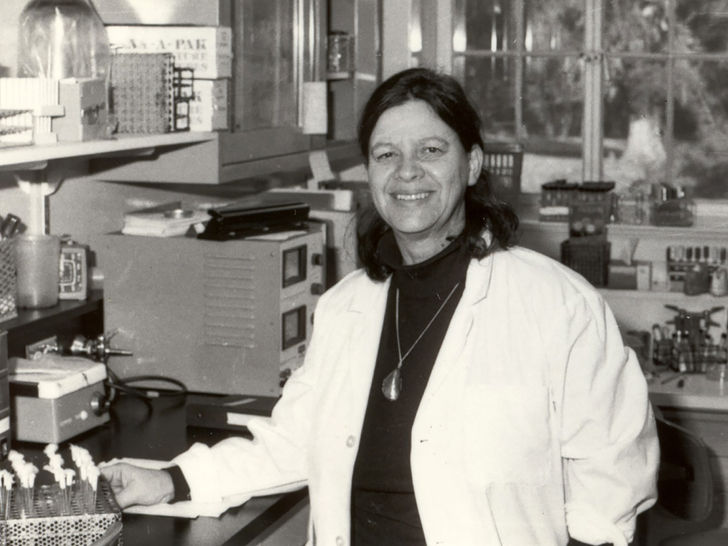 Image Credit: time.com
These women tore down racial, social, and gender barriers, paving the way for future generations of female brains. Throughout history, women have made life-changing, ground-breaking contributions to science. However, their invaluable contributions have not achieved the degree of respect accorded to their male counterparts in many ways. We honor seven female scientists who pushed barriers and changed the world. Ancient Chinese medicine saved millions of malaria-affected lives to the first handheld X-ray units that helped injured soldiers. Posted On April 20th, 2021
Image Credit: Pinterest
Beatrix Potter
Beatrix Potter was a novelist, illustrator, and environmentalist. Her best-selling children's novels, such as The Tale of Peter Rabbit, are her most popular works. She wrote stories that merged her love of animals and the English countryside. Potter did much more than just depict the natural environment. She was the first person in the United Kingdom to speculate that lichens are symbiotic life types in a research paper. She performed experiments in her kitchen and meticulously documented her discoveries of algal and fungal products.
Image Credit: www.biography.com
Hedy Lamarr
During MGM's "Golden Age," Hedy Lamarr was an actress. She appeared in films such as Tortilla Flat, Lady of the Tropics, Boom Town, and Samson and Delilah alongside Clark Gable and Spencer Tracey. Lamarr was also a physicist, co-inventing an early method for spread spectrum communications, which is still used in many wireless communications today. Later in life, Lamarr became a recluse and died in her Florida home in 2000.
Image Credit: www.britannica.com
Madame Marie Curie
Marie Curie is the first physicist to have received Nobel Prizes in both physics and chemistry. Curie became a professor of physics after studying at the Sorbonne and established a radiation laboratory. Curie purified the new elements polonium and radium for the first time since discovering radioactivity in 1896. She also devised a system for isolating radium for analysis—Curie's experiments on X-rays and plutonium aided in the creation of the science of atomic physics. Curie died from radiation poisoning in 1934, after years of dealing with radioactive materials.
Image Credit: www.newscientist.com
Rosalind Franklin
Scientists were overwhelmed by the race to discover the structure of DNA in the 1950s. Still, it was the work of one woman, Rosalind Franklin, that proved crucial in uncovering the double helix. Watson and Crick used Franklin's work to write a groundbreaking 1953 paper in Nature, which won them the Nobel Prize, which they shared with Wilkins. Franklin graduated from Cambridge University with a PhD in physical chemistry and focused on X-ray crystallography. She photographed the structure of DNA using a computer she developed after 100 hours of X-ray exposure.
Image Credit: www.britannica.com
Dorothy Hodgkin
Dorothy Hodgkin, real name Dorothy Crowfoot Hodgkin, née Dorothy Mary Crowfoot, was an English chemist who won the Nobel Prize in Chemistry in 1964 for discovering the composition of penicillin and vitamin B12. Dorothy Mary Crowfoot Hodgkin OM FRS HonFRSC was a Nobel Prize-winning British chemist who pioneered X-ray crystallography to determine the composition of biomolecules and has since been an indispensable instrument in structural biology.
Image Credit: time.com
Esther Lederberg
Esther Lederberg was a crucial figure in the development of bacterial genetics. She discovered the lambda phage, a bacterial virus commonly used in gene control and genetic recombination research. She also developed the replica plating method, which is used to isolate and analyze bacterial mutants and monitor antibiotic resistance.