Most Expensive Laptops in the World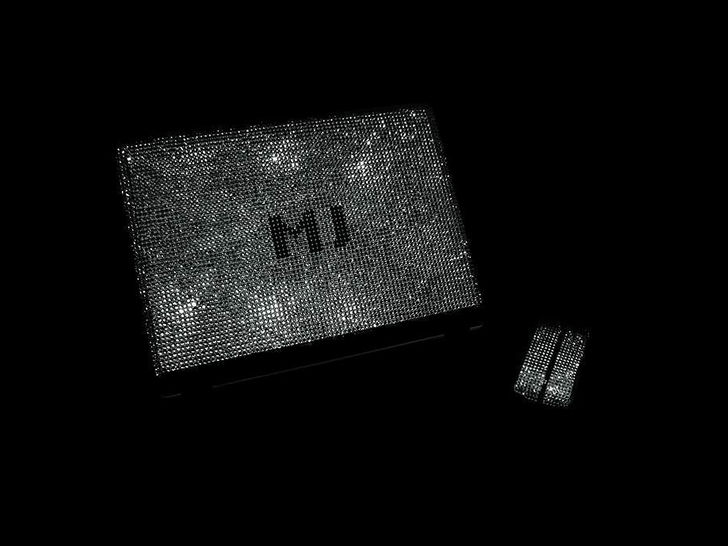 Image Credit: www.mj777.com
A laptop is a computer that is designed to be portable. Laptops are usually less than 3 inches tall, weigh around 5 pounds, and are generally battery-powered. They are made for low power consumption and are primarily used in situations where we have to work on the go, i.e., traveling. In the current world, Laptops have gained a lot of significance due to the Global Digitalisation Movement, so it has gained immense importance in education, business, government affairs, etc. Posted On May 5th, 2021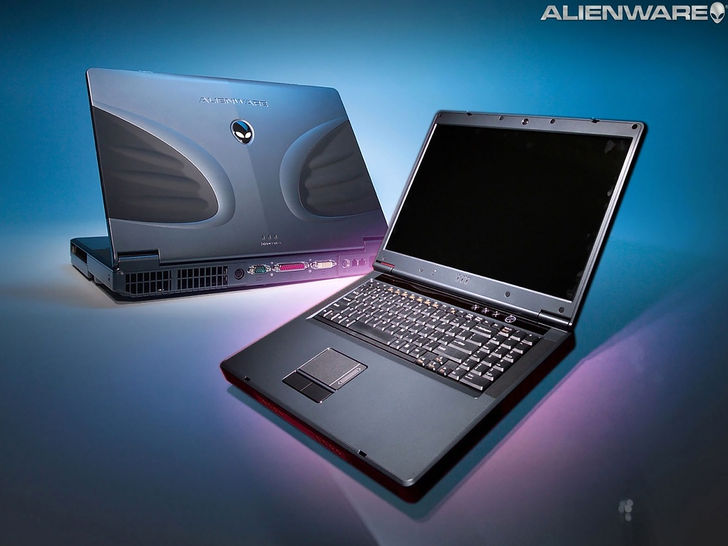 Image Credit: alienwareusersupport.weebly.com
Alienware Area 51 M15X
Alienware is a computer hardware subsidiary of Dell that has its roots in America. Their specialty is gaming computers and laptops, which can be identified with their unique alien-themed designs. Alienware is the first company to sell a 15-inch gaming notebook with an 8800 GTX graphics card and an Intel core, two extreme processors. The Alienware area 51 M15 X. This is also the new limit of what the compact media class can do.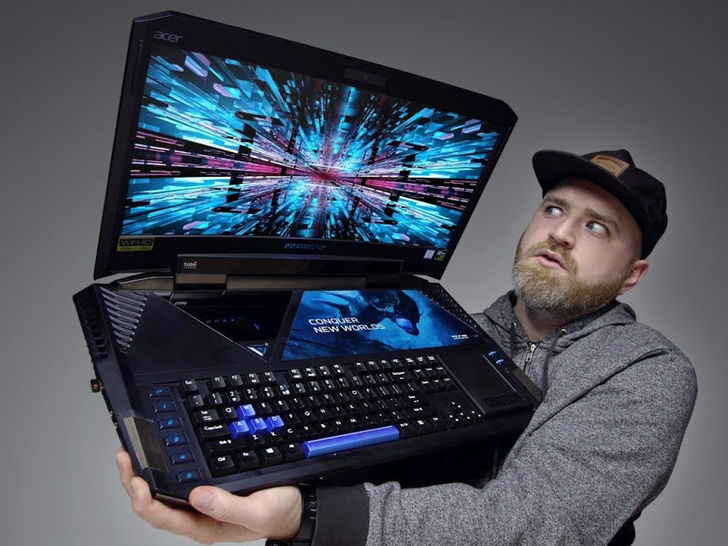 Image Credit: digtar.com
Rock Extreme SL8
With two GeForce 9800M X1GB graphics card installed, the extreme SL8/ -Q9550, part of the award-winning Xtreme SL8 line, features next-generation mobile graphics technology, meaning gaming has never been more powerful. The SL8Q-9550 isn't just for professional gamers; it's one of the world's fastest laptops, with a core to quad Q 9550 processor running at 2.83 GHz. It will be the perfect word work partner for talented graphic artists, hide core enthusiasts, or mission-critical mobile solutions, with a 750 GB hard drive and 4GB ram.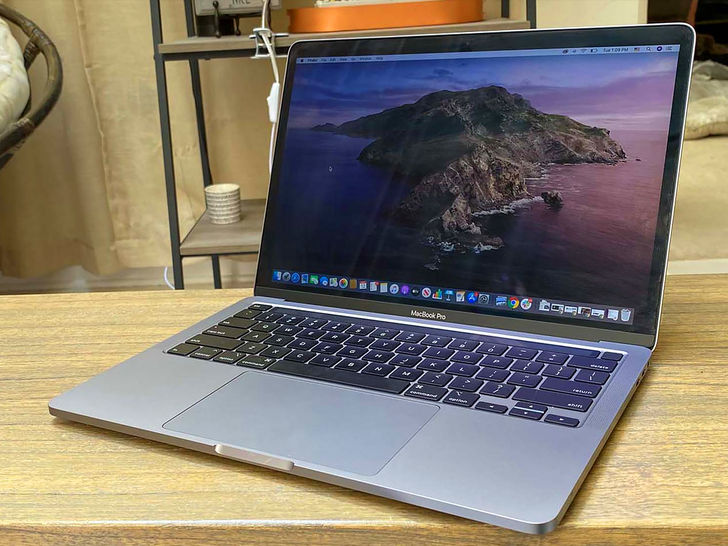 Image Credit: www.tomsguide.com
Stealth MacBook Pro
The Stealth MacBook Pro is a 15-inch custom screen and is featured as a limited edition MacBook Pro. Its superb matte black finish completes the look sleek look. It would help if you also noticed that only ten stealth versions exist in the world, making the Steal MacBook Pro the epitome of exclusivity. The custom Stealth MacBook Pro has a Stealth finish with Soft Touch technology, which adds to the smooth, discreet feel while still shielding the surface from fingerprints and slight scuffs from everyday use. Intel's Core 2 Duo 3.06GHz processor, 8GB RAM, a 256GB SSD, and an 8X SuperDrive are all included in the limited edition. Just ten units are available for $6000 each.
Image Credit: www.dagelan.co
Voodoo Envy H171
Voodoo was the name given to HP's high-end laptops when they were first released. The "Voodoo Envy H171" was one of the laptops released, and it was designed for designers who needed a heavy hitter instead of standard laptops. This one-of-a-kind company offers 24 different designs for this laptop, from which you can choose according to your preferences and tastes. The "Voodoo Envy H171" is a formidable computer (at that time, it was released). The 160 GB Seagate hard drive came pre-installed in the 17-inch laptop case, but the owner could upgrade it to 600 GB of capacity. It has a 2.93GHz Intel Core 2 Extreme X6800 processor, 4GB DDR2 memory, Windows XP Professional, and 512MB Grap.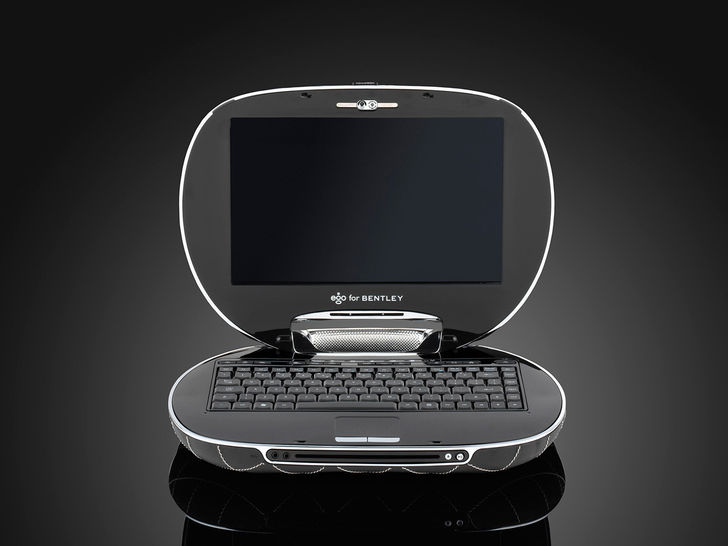 Image Credit: www.dexigner.com
EGO for Bentley
EGO for Bentley is a handcrafted item that resembles the 1999 Clamshem Eyebook. The notebook was made inside and out of a black, genuine Bentley diamond-sewing leather, with a center, bright white gold between Bentley's logo and an underlying chrome handle crafted with Bentley's trademark etching, which was known as "knurling." With a Processor: Mobile AMD Turion 64 processor, Memory (RAM): 2GB RAM, and Hard Disk Drive (HDD): 160GB HDD are among the features. With the ATI Radeon Express 200M, you get a DVD Optical Drive: DVDRW and decent graphics. It also has a 12.1-inch wide display.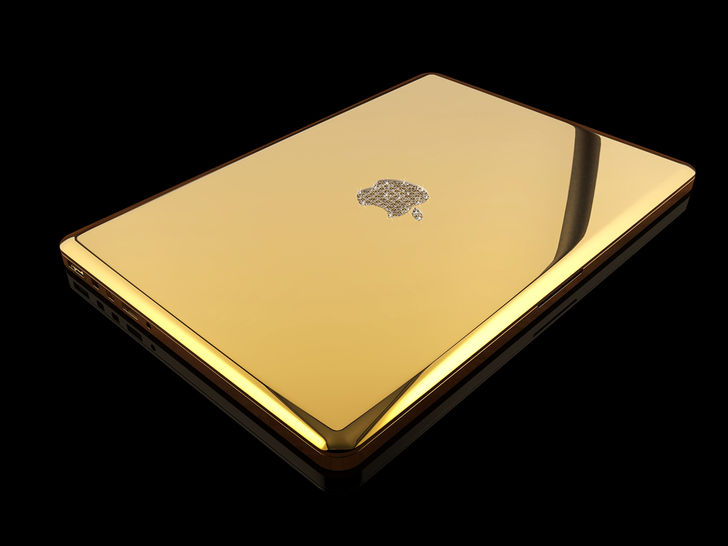 Image Credit: www.goldgenie.com
MacBook Pro 24 Karat Gold
Just 99 units of the radically luxurious MacBook Pro in 24k gold with a diamond-encrusted logo in certificate standard VS1 diamonds are available. The limited-edition Gold-genie MacBook Pro was built with great care and attention to detail by Computer Choppers, a company that customizes high-tech devices. They also provide the option of having your favorite Apple device covered in white, rose, or yellow gold, as well as copper, black, or silver chrome.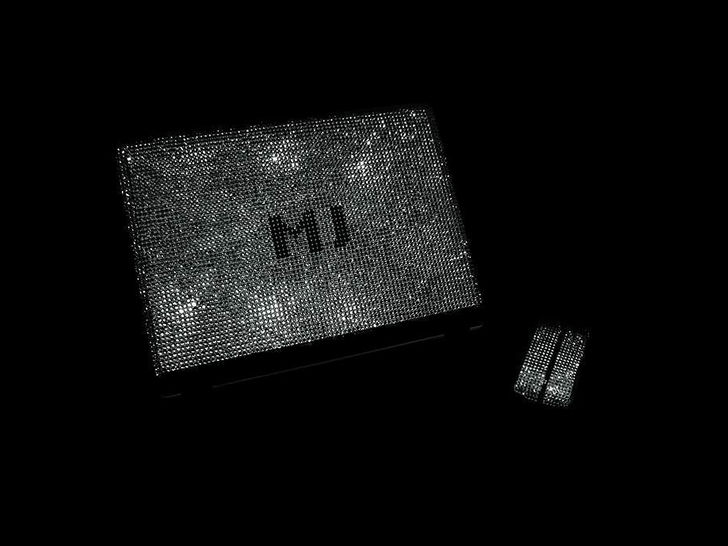 Image Credit: www.mj777.com
MJ'S Swarovski and Diamond Studded Notebook
Finally, with a price tag of $3.5 million, MJ'S Swarovski & Diamond Studded Notebook has taken over the title of the most expensive laptop! The MJ's Swarovski and Diamond Studded Notebook is the most luxurious laptop ever produced, with black and white Swarovski diamonds and a gold-plated shell. The laptop's hardware has a warranty of 10 years, and the jewelry comes with a warranty of lifetime.No particular specifics or specs on this laptop's functionality have been released yet. Still, this work of art will come with a plethora of limited-edition items and qualities.