Most Expensive Phones in the World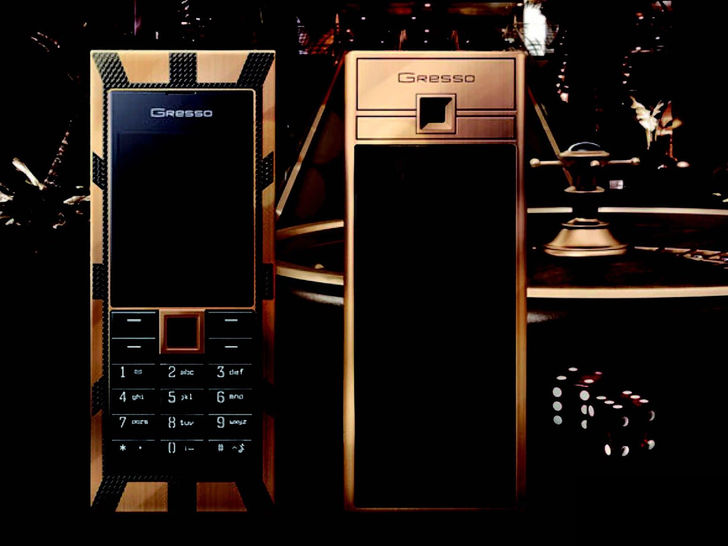 Image Credit: Pinterest
A smartphone is a hand-held two-way communication system that can communicate over a cellular network. Phones are effective communication devices that simplify life. Mobile phones allow you to share with people in every part of the world, whether you're looking for a friend or following up with a new contact. New phone models are constantly being developed to meet users' needs, and many now have multifunctional tools that can be useful in daily life. Posted On May 5th, 2021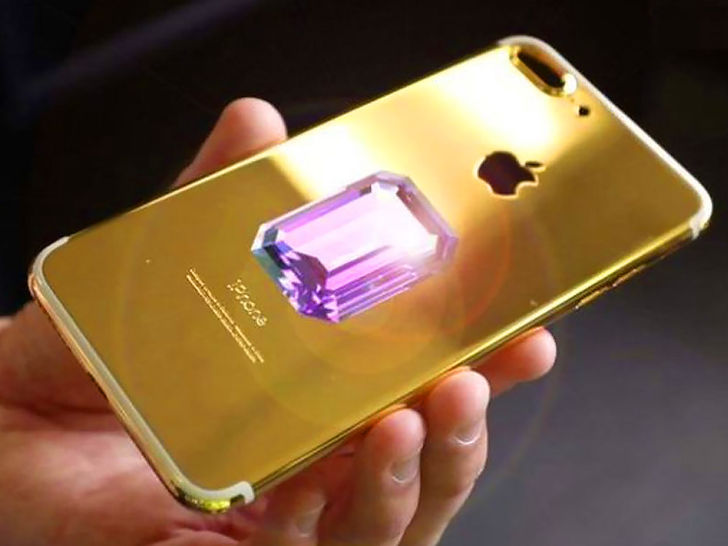 Image Credit: www.codigounico.com
Falcon Supernova iPhone 6 Pink Diamond
The world's most costly cell phone cost its owner $48.5 million. The unit is made of 24-carat gold and has a sizeable Pink Diamond encrusted on the back. The phone also has a platinum coating and is hack-resistant. It belongs to Nita Ambani, the wife of Indian businessman Mukesh Ambani, Asia's richest man.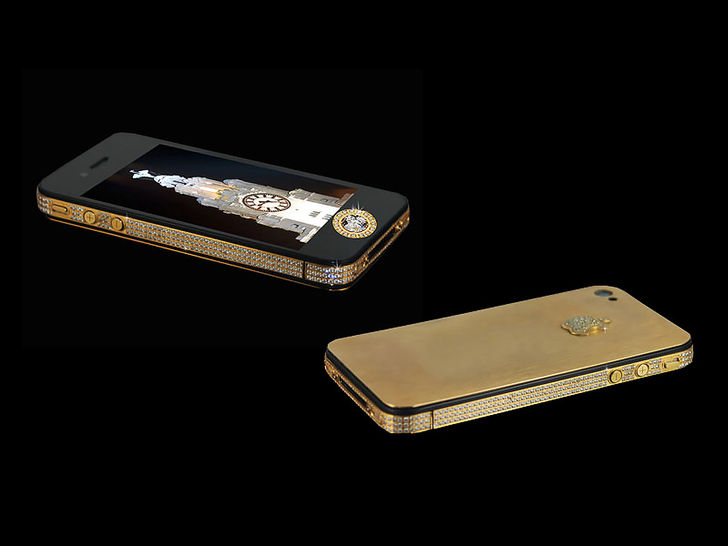 Image Credit: stuarthughes.com
Stuart Hughes iPhone 4S Elite Gold
The iPhone 4s, designed by Stuart Hughes, is the second most expensive handset. The phone's bezel is handcrafted and set with 500 beautiful diamonds totaling more than 100 carats. It has a 24-carat gold back panel and logo. There are also 53 diamonds on the emblem. The home button is a diamond weighing 8.6 carats. In case the owner misplaces the 8.6-carat diamond, the phone also comes with a 7.4-carat diamond. The unit is housed in a solid Platinum chest with shiny bits of original T-REX bone and rare stones such as Opal, Pietersite, Charoite, Rutile Quartz, and Star Sunstone.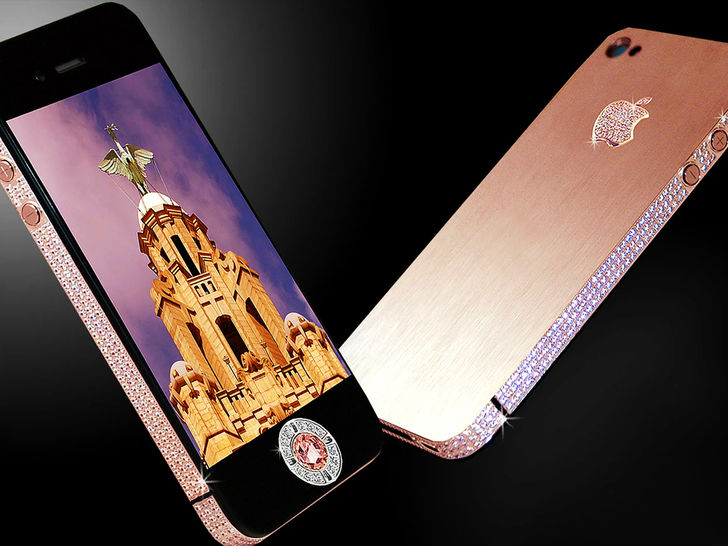 Image Credit: gqindia.com
Stuart Hughes iPhone 4 Diamond Rose
The iPhone 4, designed by none other than Stuart Hughes, is the third most expensive handset. The phone is made of solid rose gold and features 500 diamonds totaling 100 carats, 53 diamonds on the logo, and a 7.4-carat single-cut pink diamond on the start button. The phone is housed in a 7-kilogram granite chest.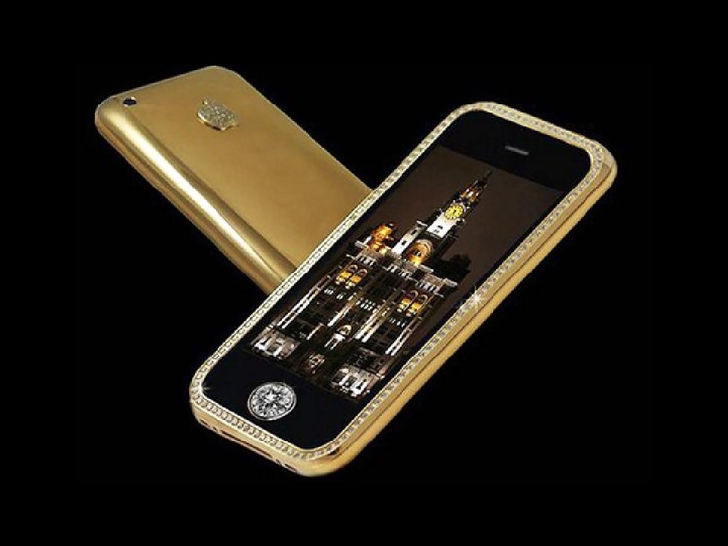 Image Credit: sciemeet.files.wordpress.com
Gold striker iPhone 3GS Supreme
Stuart Hughes designed this iPhone 3GS, which is made of 271 grams of 22-carat gold. There are 136 diamonds on the front bezels, 53 diamonds on the back emblem, and a 7.1-carat diamond on the home button. The phone is packaged in a granite chest carved from a single block of stone.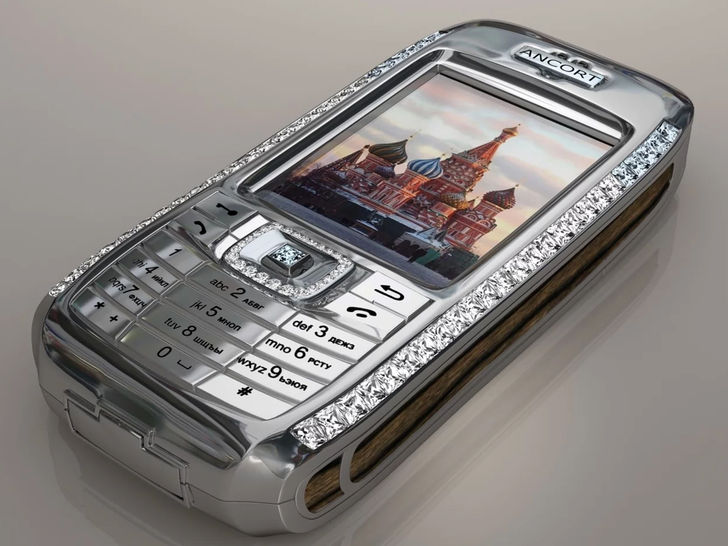 Image Credit: Pinterest
Diamond Crypto Smartphone
The Diamond Crypto Smartphone, designed by Peter Aloisson and manufactured by JSC Ancort, was once the most expensive phone globally. The unit is made entirely of solid platinum, with a rose gold emblem. Its navigation key is also rose gold and has 28 round-cut diamonds on it. The stunning phone has a total of 50 diamonds, including ten rare blue diamonds. Macassar ebony, which has been hand polished, is used on both sides of the handset.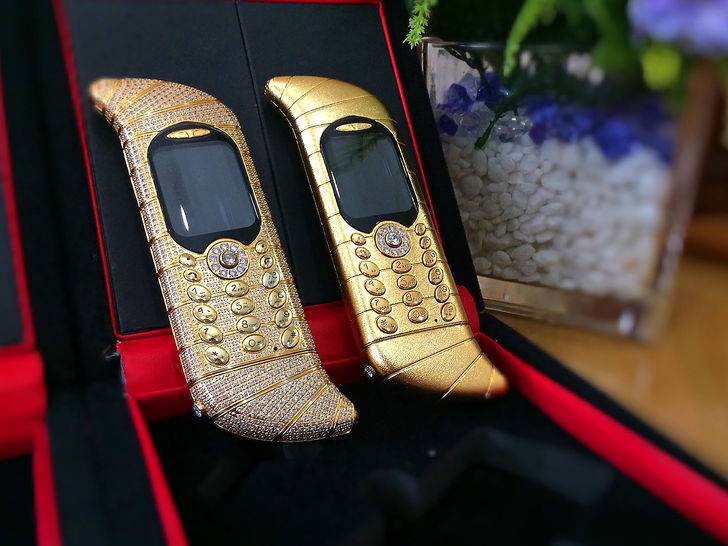 Image Credit: www.digitalwebreview.com
Goldfish Le Million
This lavish phone is Goldfish's most expensive smartphone, and it is listed in the Guinness Book of World Records as the world's most costly and exclusive phone. It is made of 18-karat white gold with a gold plating. It also has 120 carats of VVS-1 diamonds in it.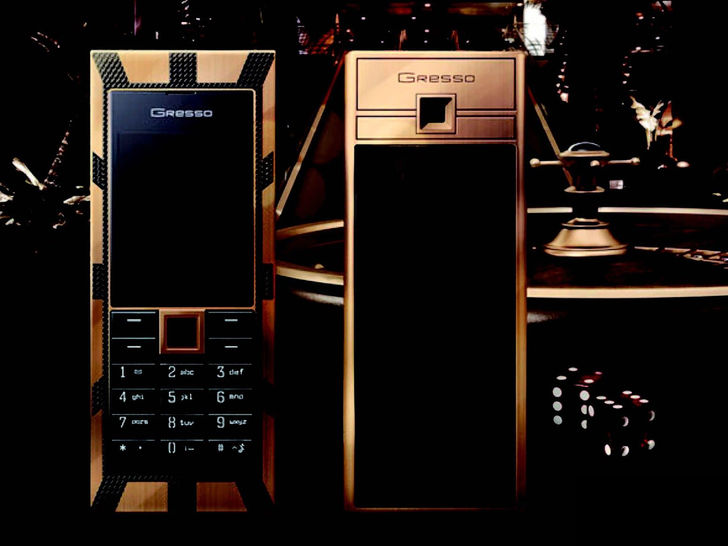 Image Credit: Pinterest
Gresso Luxor Las Vegas Jackpot
The Gresso Las Vegas Jackpot, designed by renowned accessory designer Gresso, has a back panel made of wood harvested from a more than 200-year-old African tree. There are also black diamonds and more than 180 grams of gold in this piece. Each ring, as well as a portion of the keypad, is adorned with a sapphire gem. Just three of these phones were made, each with a different number engraved on it.