Strongest Weapons ever created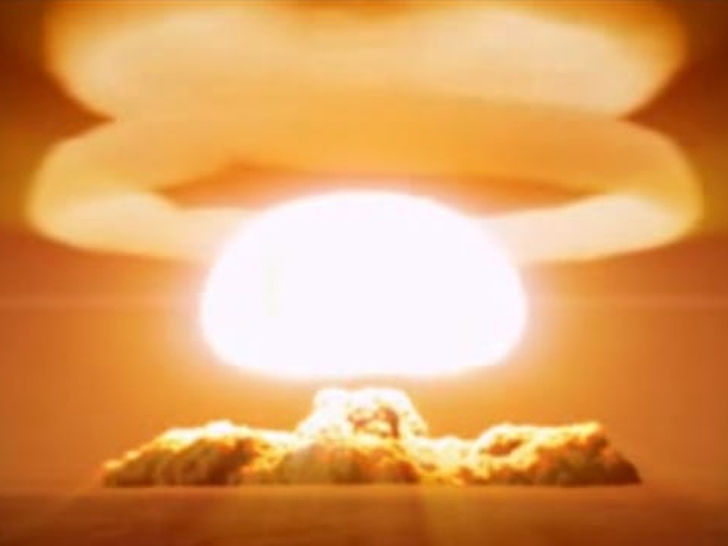 Image Credit: wallstreetviral.com
Any object or instrument that may be used to inflict injury or harm is referred to as a weapon, arm, or armament. Hunting, crime, law enforcement, self-defence, and warfare all employ weapons to improve their effectiveness and efficiency. Steel, aluminium, plastic, or a mixture of metal and plastic make up the majority of weapons. Some materials are better than others, especially in terms of strength. Posted On May 21st, 2021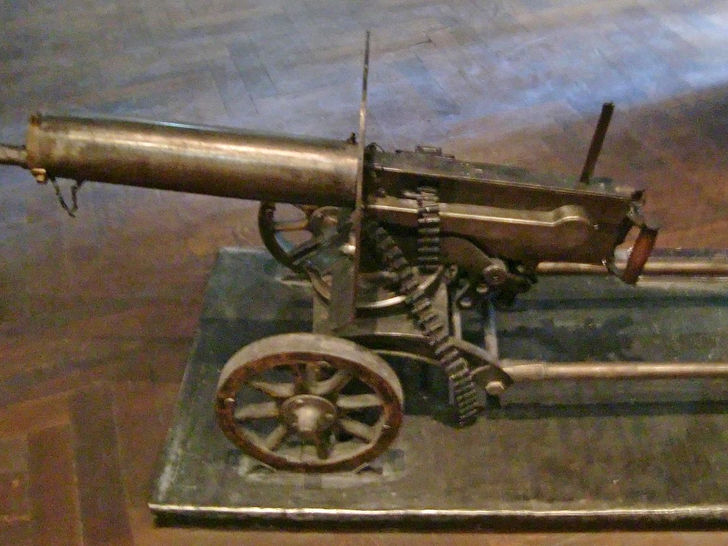 Image Credit: nationalinterest.org
Maxim Machine Gun
Hiram Maxim was the first to combine all of these advancements into a single weapon. The Maxim gun was a recoil-operated, belt-fed, water-cooled machine gun that fired more than 500 rounds per minute with an effective range of more than 2,000 yards. It was designed in 1884. (1,830 meters). In the years leading up to World War I, armies all around Europe adopted some variation of the Maxim. Their killing capability was incredible when compared to antiquated infantry methods. More than 20,000 British soldiers were killed in one day of the First Battle of the Somme in violent and unsuccessful attacks against entrenched German defences equipped with MG 08s—the German counterpart of the Maxim.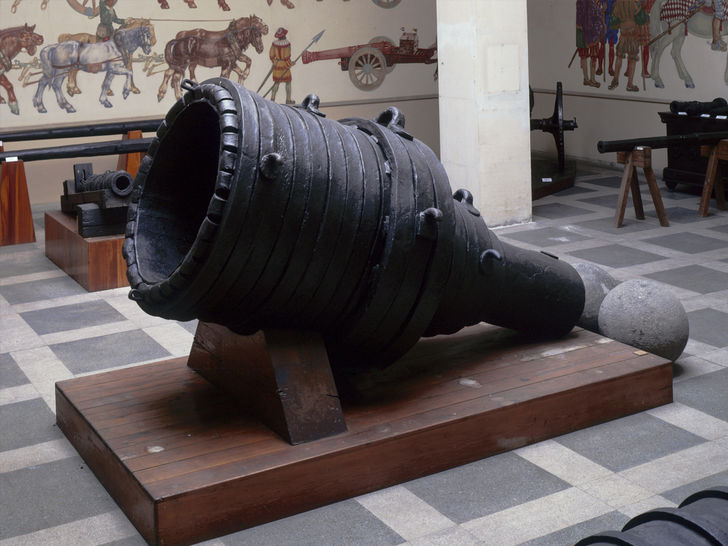 Image Credit: blog.hgm.at
Pumhart von Steyr
In the 15th century in Austria, this was the biggest weapon ever deployed. It was renowned as the gigantic supergun that instilled dread in the hearts of the opponents, with a ball diameter of 80 cm. One of them can be seen now at Vienna's Heeresgeschichtliches Museum. It is the biggest known wrought-iron bombardment by calibre and is a mediaeval large-calibre cannon from Styria, Austria. It weighs over 8 tonnes and is more than 2.5 metres in length. The cannon was built in the early 15th century and could fire a 690 kg stone ball approximately 600 m, filled with 15 kg of powder, and set up at a 10° elevation, according to current estimations.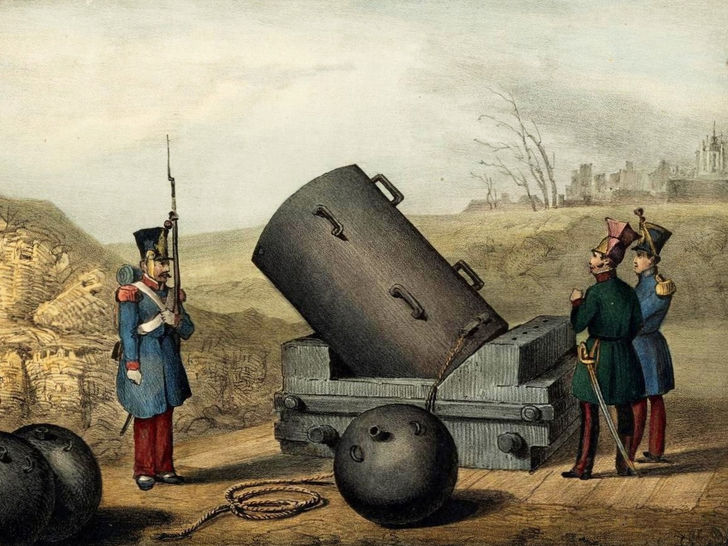 Image Credit: en.wikipedia.org
Mortier Monstre or Monster Mortar
This was made in France in 1832. The Monster Mortar, designed by a French artillery commander called Henri-Joseph Paixhans and capable of launching 500 kg bombs, was employed to deadly effect during the Siege of Antwerp in 1832. The Monster Mortar (French: Mortier Monstre) is one of the world's largest mortars. The Belgian Minister of War, Baron Louis Evain, oversaw the production of the mortar. The "Monster Mortar" was used on the 21st and 22nd of December 1832 but was shortly abandoned at Fort Montebello.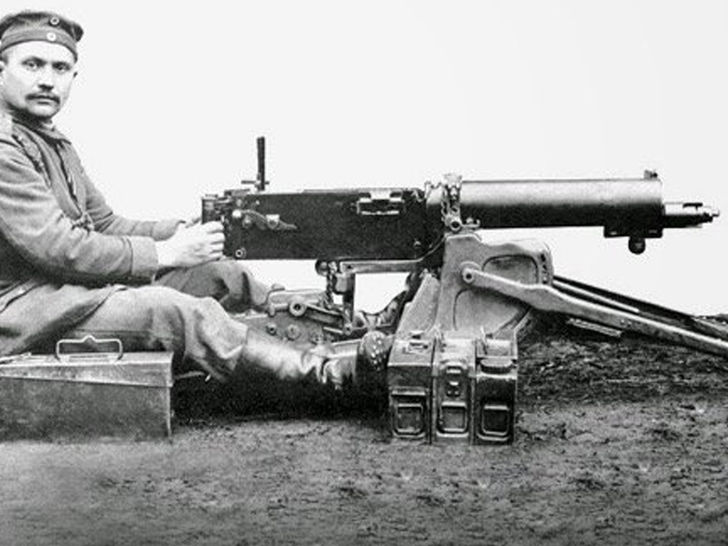 Image Credit: www.ancienthistorylists.com
Mark I
The Mark I was the first battle vehicle to be referred to be a tank. It can carry 5 machine guns and 8 men. The tank has seen various improvements during its history, all the way up to X. Several countries used the tank and its variations during the First World War. The first Churchill model, the Mark I, was completed in June 1941 and went into mass production shortly after. A two-pounder cannon was installed in the turret, and a three-inch howitzer was installed on the hull. The Mark I possessed good speed and turning capabilities, a solid suspension system, thick armour protection, and a low profile, just like succeeding Churchill variants.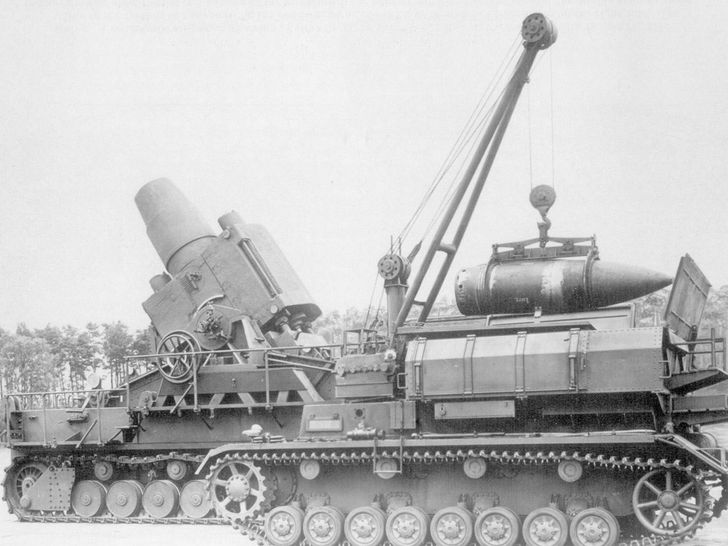 Image Credit: Pinterest
Karl Gerat
Karl-Gerat, alternatively known as Thor and Mörser Karl, was a German self-propelled siege mortar developed and manufactured by Rheinmetall during World War II. It was the world's biggest self-propelled weapon. Its largest munition had a diameter of 60 cm (24 in). Each cannon needed to be accompanied by a crane, a large transport trailer, and many shell-carrying modified tanks. Six of the seven guns were manufactured, and six of them saw action between 1941 and 1945. It attacked the Soviet stronghold of Brest-Litovsk and Sevastopol, bombed Polish resistance fighters in Warsaw, and actively participated in the Battle of the Bulge and the Remagen Bridgehead assault.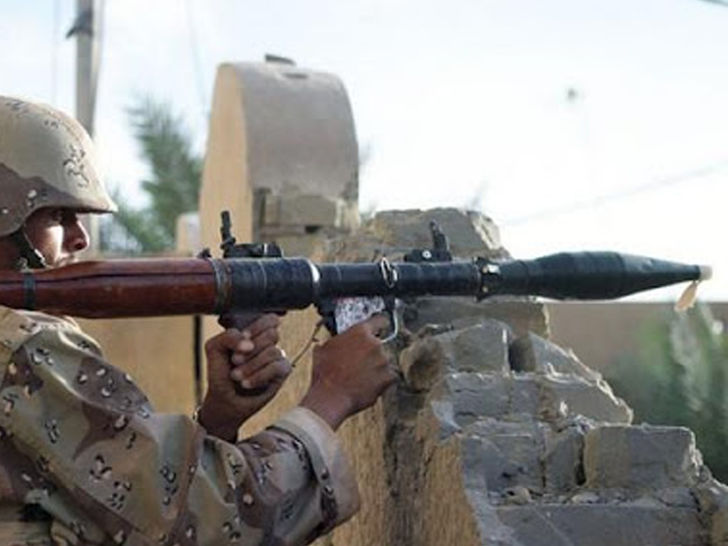 Image Credit: mobsea.com
RPG-71
The hand-held anti-tank grenade launcher RPG is the most extensively used anti-armour weapon today. RPGs were utilised by both armies and rebel organisations to level the battlefield, especially when facing opponents with heavy weaponry. The RPG-7 is the most extensively used anti-armour weapon in the world due to its robustness, simplicity, low cost, and effectiveness. Around 40 countries now utilise the weapon, which is produced in numerous variations by nine countries. The RPG-7 was originally given to the Soviet Army in 1961, and it was used in squads. It took the place of the RPG-2, which had outperformed the intermediate RPG-4 design in tests.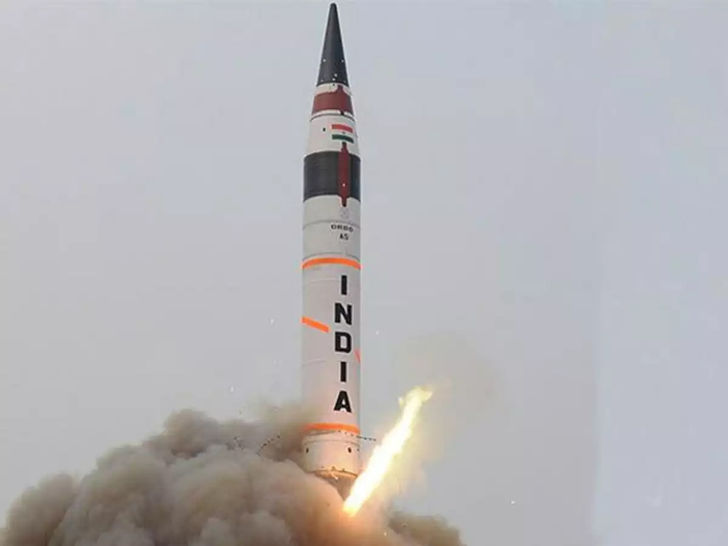 Image Credit: economictimes.indiatimes.com
The Agni missile
The Agni missile, named after one of nature's five elements, is a series of medium to intercontinental-range ballistic missiles developed by India. Agni Missiles are long-range surface-to-surface ballistic missiles that can carry nuclear bombs. Agni-I, the series' initial missile, was developed as part of the Integrated Guided Missile Development Program and tested in 1991. Because of its strategic relevance, the Agni missile programme was removed from the IGMDP after its success. It was recognised as a special programme in India's defence budget, with sufficient funding for its development.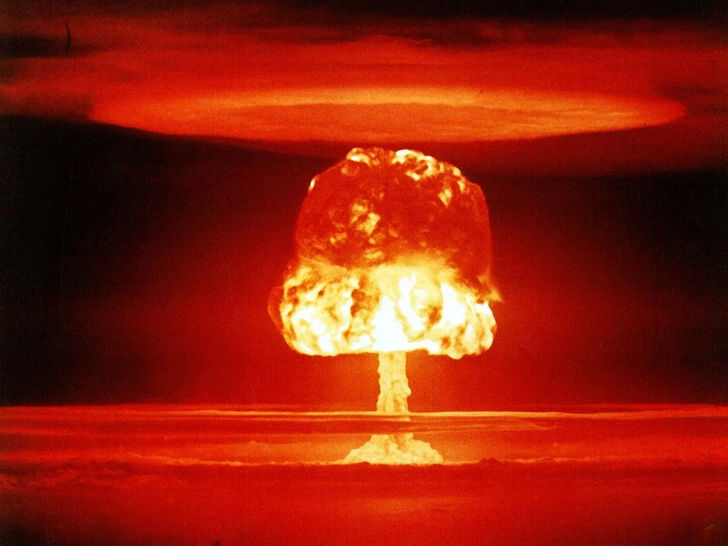 Image Credit: nationalinterest.org
Tsar Bomba or "King of Bombs" or simply called Ivan
The AN602 hydrogen bomb, the most destructive nuclear warhead ever exploded, is known as Tsar Bomba. The test, which took place on October 30, 1961, is still the most powerful artificial explosion in human history. The bomb was developed by the Soviet Union and had a TNT yield of 50 to 58 megatons. Only one of these bombs was ever officially produced, and it was tested on October 30, 1961, near Sukhoy Nos. 1 and 2 in the Novaya Zemlya archipelago. The Russian Atomic Weapon Museum in Sarov and the Museum of Nuclear Weapons at the All-Russian Research Institute of Technical Physics in Snezhinsk house the surviving bomb casings. The antenna layout of none of these cases matches that of the device that was verified.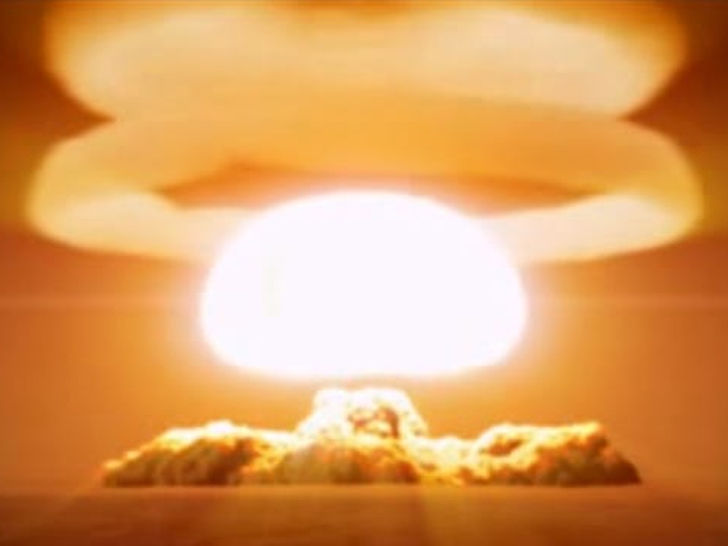 Image Credit: wallstreetviral.com
Chimera Viruses
Today, destroying a whole city is as simple as pressing a button. However, employing chimaera viruses is the most unusually harsh and horrible approach to slowly exterminate an entire population. The Center for Veterinary Biologics defines a chimaera virus as "a novel hybrid microbe formed by connecting nucleic acid fragments from two or more separate microorganisms in which each of at least two of the pieces contains important genes necessary for reproduction." During a metagenomic examination of the acidic harsh environment of Boiling Springs Lake in California in 2012, the first case of a naturally occurring RNA-DNA hybrid virus was accidentally uncovered.