7 most Loved Street Foods of Delhi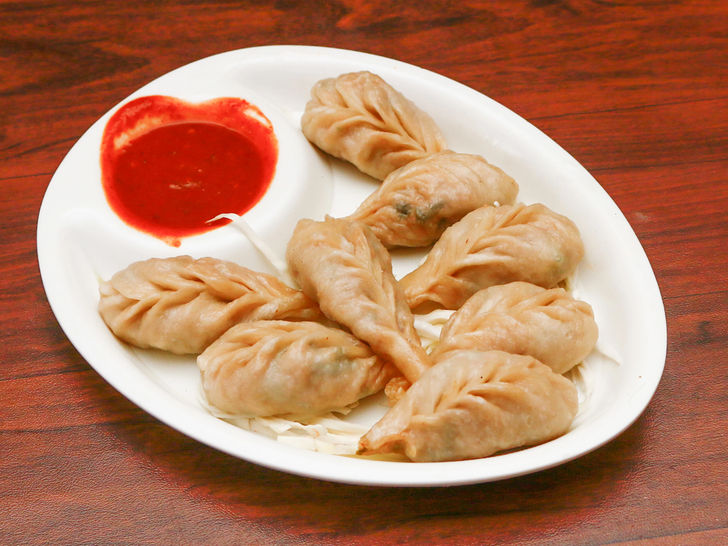 Image Credit: www.swiggy.com
Delhi, often referred to as a foodie's paradise, is also one of the few places in India that offers a diverse range of street food options. Anyone who has visited the city will tell you that it is a healthy and muddled mix of cultures that has resulted in a friendly atmosphere among its residents and visitors. From the old-world lanes of Chandni Chowk to the more imperial atmosphere of Connaught Place in Delhi or Dilli. Posted On July 2nd, 2021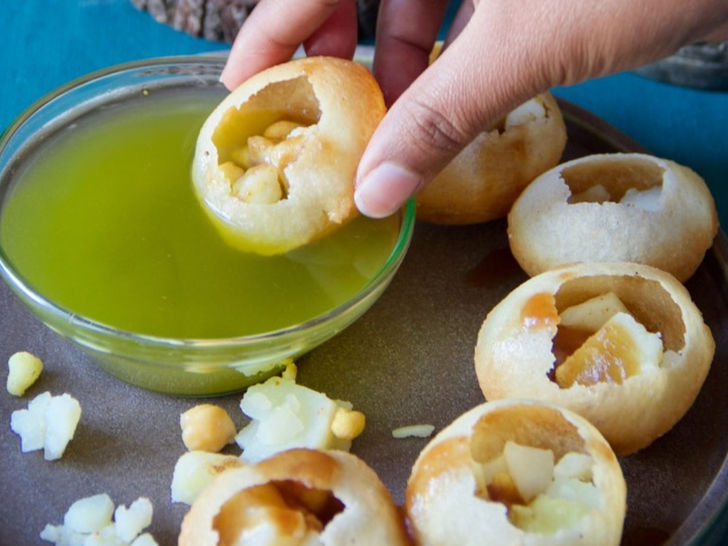 Image Credit: www.masalamonk.com
Gol Gappe
Gol Gappas, a popular snack among most Indians, are known by different names in different states, such as Panipuri in Maharashtra and Phuchka in West Bengal. They are also prepared differently in each of these states. Semolina or wheat flour is used to make these crunchy balls. After being stuffed with a spiced mixture of boiled potato cubes, chickpeas, and coriander, the Delhi Gol Gappas are served with a sweet chutney after which they are dipped in chilled tangy flavored water and served.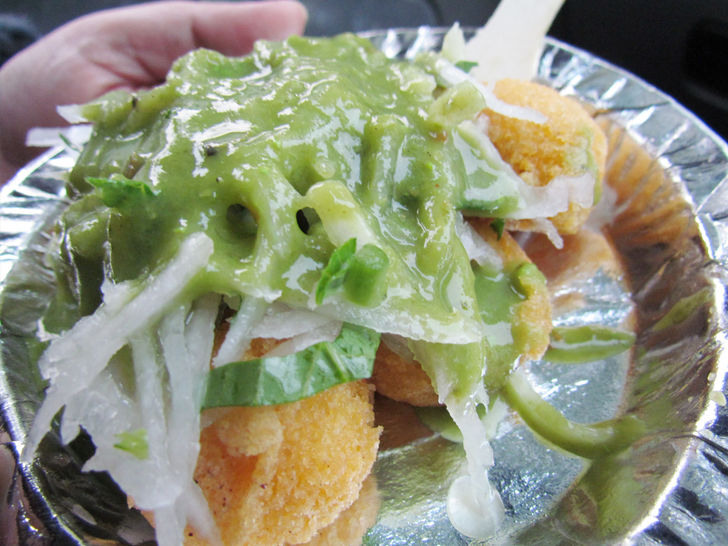 Image Credit: yummraj.com
Ram Ladoos
These soft, deep-fried balls are made with split green gram flour and are stuffed with spicy green mint and shredded radish. This dish can be found on almost every street corner and is regarded as one of the best street foods in every district of Delhi, from west to south.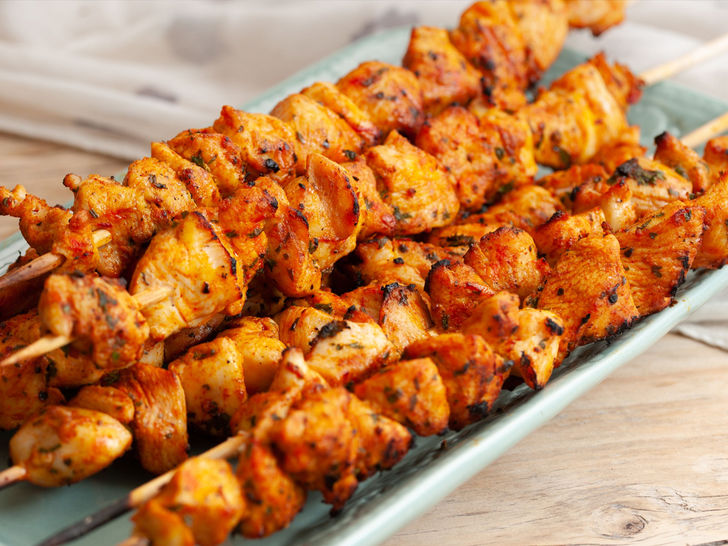 Image Credit: www.thespruceeats.com
Kebabs
A trip to old Delhi would be incomplete without kebabs. The streets of this popular kebab town are lined with shops and vendors selling a variety of non-vegetarian delicacies. There are numerous non-vegetarian street food options in Delhi, ranging from Reshmi Kebab (made with minced meat and coriander) to Kalmi Kebab (chicken legs marinated in yoghurt and cream).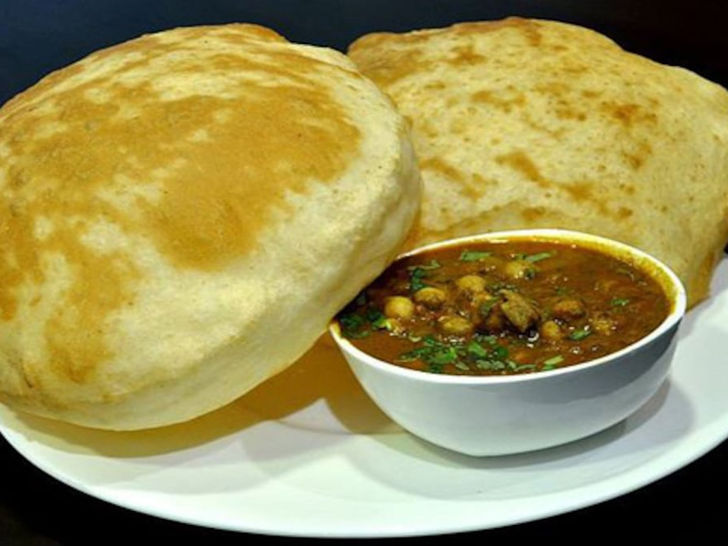 Image Credit: www.pakwangali.in
Chhole Bhature
If you haven't tried the famous Chole Bhature, you've missed out on one of the most important South Delhi street food experiences. Bhature, or fluffy bread made of self-rising and wheat flour, is a popular Punjabi snack. Combine this with a thick, tangy, and spicy red gravy loaded with chickpeas and garnished with onion and coriander, and you have a dish fit for a king.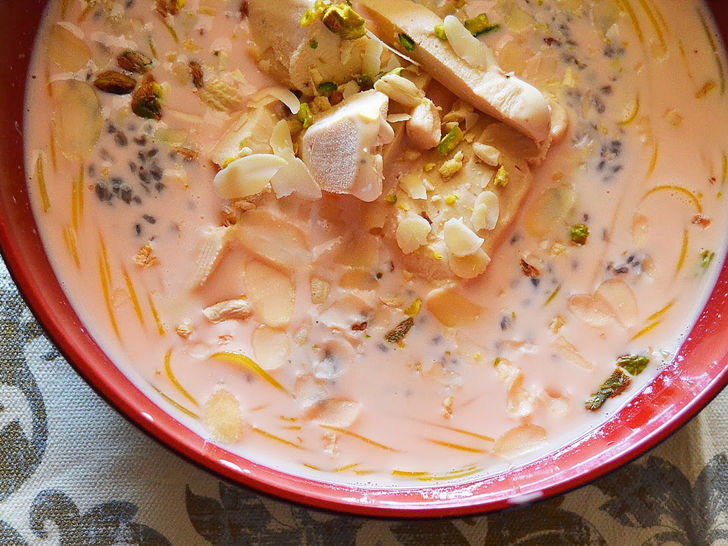 Image Credit: www.thebigsweettooth.com
Kulfi Falooda
This sweet-tasting milky white frozen dessert on a stick, a desi take on the ever-popular ice cream, is the perfect treat to stave off Delhi's hot and sultry weather. This sweet dish, filled with nuts and saffron and topped with falooda (vermicelli), is the perfect way to end a meal. It looks like ice cream, but it tastes even better! This dish is one of the restaurant's oldest and most popular items.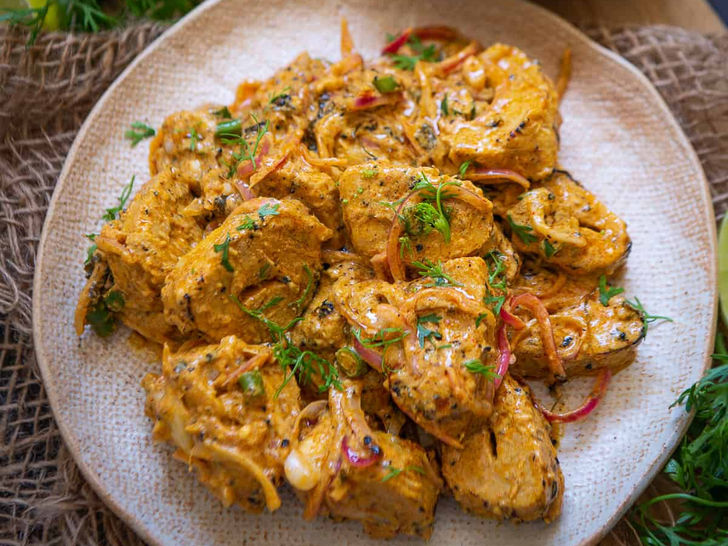 Image Credit: www.whiskaffair.com
Soya Chaap
In recent years, there has been an increase in the number of hawkers and vendors selling grilled and tandoori soya chaaps in Delhi. Chaap is a vegetarian alternative to mutton that is so delicious that it has gained popularity among non-vegetarians as well. From Afghani Soya Chaap to Tandoori Soya Chaap and even Malai Soya Chaap, this is one dish you should not miss.
Image Credit: www.swiggy.com
Momos
How could we overlook such an important dish when it comes to Delhi street food? Momos are almost always associated with capital. This is a local favorite for everyone from students to shoppers to corporate workers.