8 Amazing Offbeat Places In India to Experience the Monsoons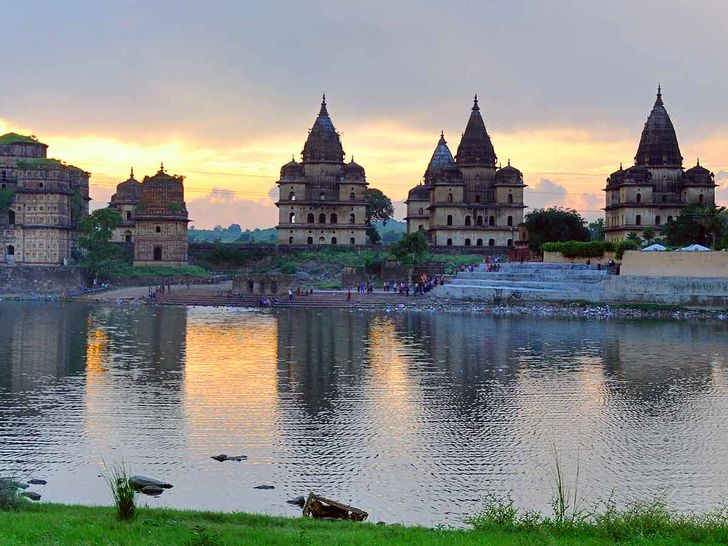 Image Credit: maharajaexpress.com.au
It's that time of year when the rain gods smile down on us, showering the country with monsoon rains. And, while traveling during the monsoon is difficult, to say the least, it is not to be missed. The cool weather replaces the oppressive heat of summer, luring nearly everyone outside to feel the breeze caress their faces and tangle themselves in their hair. After many cloudless months, the plants and trees receive their sustenance and become even greener and brighter in gratitude. Posted On September 7th, 2021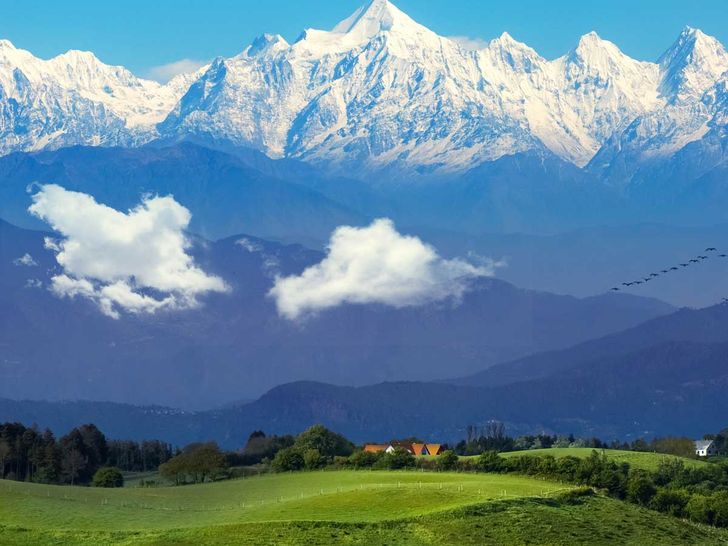 Image Credit: clubmahindra.com
Binsar, Uttarakhand
Binsar in Uttarakhand is stunning during the monsoon season. Binsar, located at the top of the Jhandi Dhar hills in Kumaon, is home to one of the region's less-visited wildlife sanctuaries. The clouds fly low during the monsoon, gliding through the valley and blanketing the pine-laden paths in fog and mist. The setting is ideal for trekking through the region's forested mountain passes, and it almost feels like you're walking through clouds.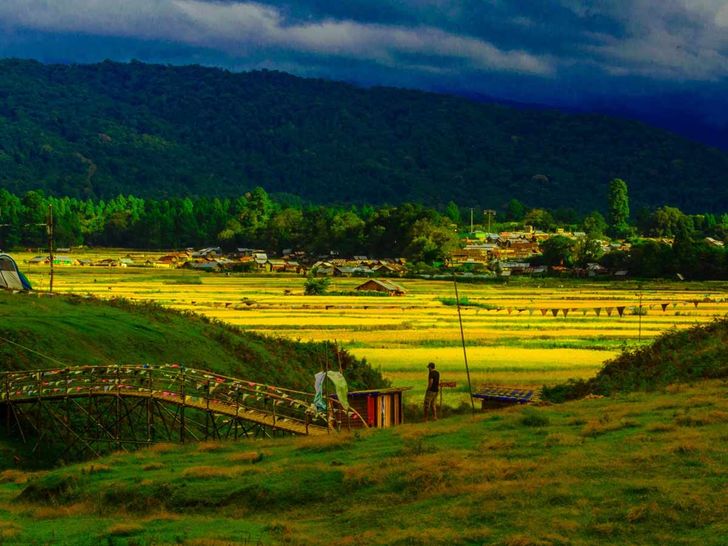 Image Credit: chalohoppo.com
Ziro, Arunachal Pradesh
Ziro Valley, in Lower Subansiri, Arunachal Pradesh, is one of the oldest towns in the region and one of the least known and visited. Even though it can get quite humid during the season, the monsoon rains add a new dimension to this valley town. The Apatani, a tribal community with its own culture and traditions, lives in the old town, fascinating to explore.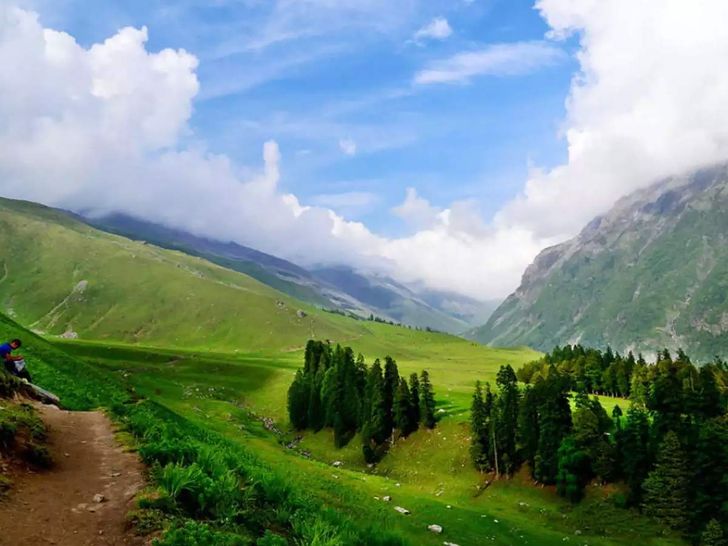 Image Credit: toiimg.com
Chail, Himachal Pradesh
Chail, once the capital of the kingdom of Patiala, is now a picturesque hill station offering solitude and respite from the crowds of Shimla, which is only about 55 kilometers away. Chail is especially appealing as a monsoon retreat, when the tourist crowd thins out, even more, bringing you closer to nature.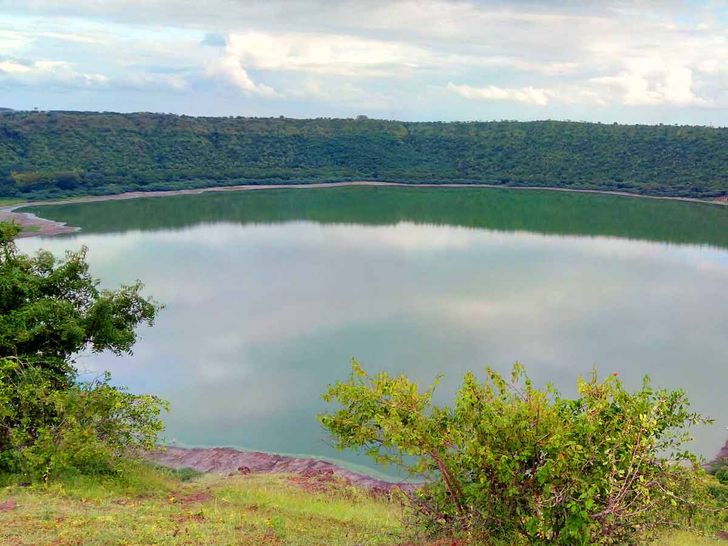 Image Credit: wikimedia.org
Lonar, Maharastra
The Earth was struck by a meteor approximately 52,000 years ago, resulting in a unique saline soda lake that scientists have extensively studied. Lonar, a national geo-heritage monument, is the country's only lake formed by a meteor strike. Lonar is located in the Aurangabad district, known for its numerous Buddhist and other religious cave complexes.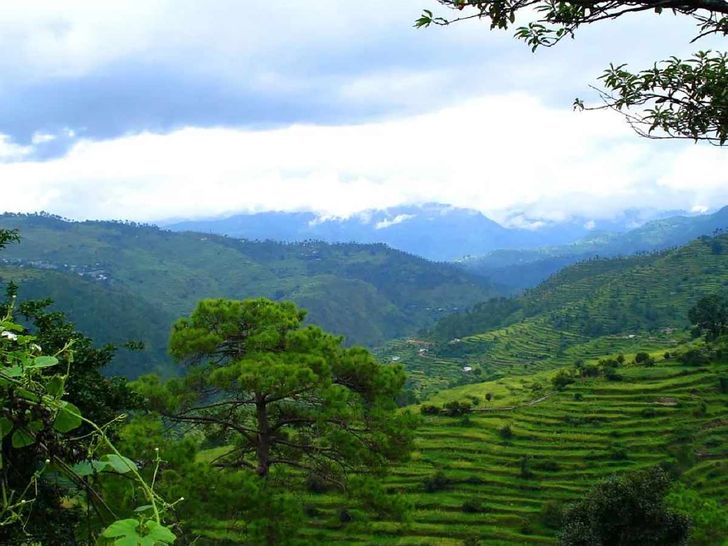 Image Credit: amarujala.com
Ranikhet, Uttarakhand
Ranikhet is a beautiful hill station and valley in Uttarakhand that is worth visiting at any time of year. Still, it comes to life during the monsoon. Ranikhet's mountains and forests become even greener than before, even if you miss out on the activities available during the winter and summer months. Ranikhet in the monsoon is an ideal destination for those who prefer to simply enjoy the beauty of the Himalayas rather than participate in adventure activities.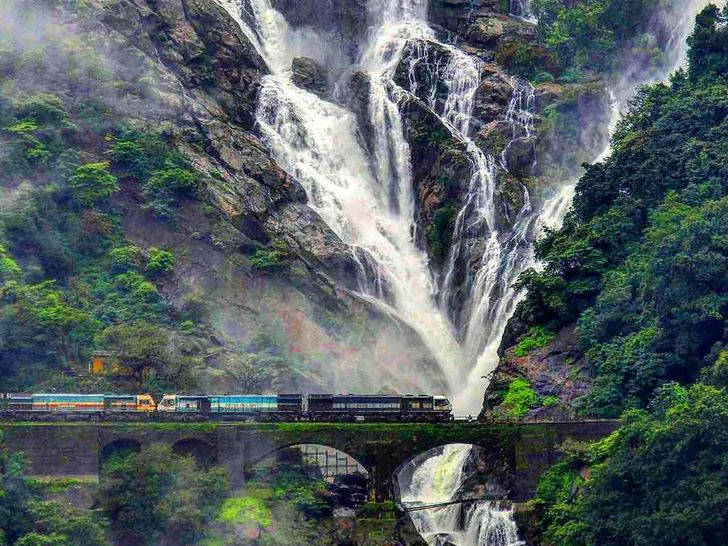 Image Credit: tripraja.com
Dudhsagar Falls, Goa
It's difficult to say no to a trip to Goa at any time of year. You'd want to visit its pristine beaches during the scorching summers, cool winters, and even the wet monsoon. But beaches aren't the only thing Goa has to offer. There are many more places to see and explore in Goa during the monsoon season, particularly Dudhsagar Falls in Molem. The tall waterfalls, surrounded by lush green forests, make for an ideal setting for a hike, and two trails lead to the bottom of the falls.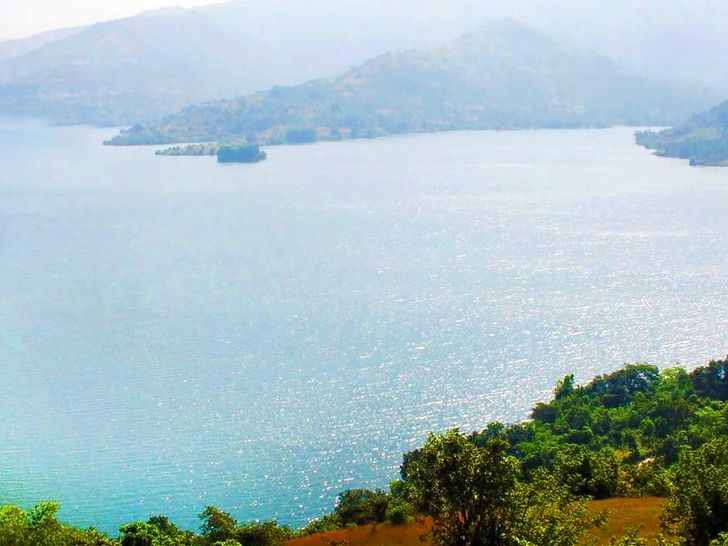 Image Credit: thrillophilia.com
Panshet Lake, Maharashtra
Panshet is located near Khadakwasla, home of the National Defense Academy and about 40 kilometers from Pune, Maharashtra's cultural capital. As a result, it is an excellent weekend getaway option for Pune residents and even Mumbai residents. The monsoon season adds an extra layer of enchantment to this destination, carpeting it in greenery and cool breezes. With nothing but quaint villages and forests around you, this is a great getaway for a couple of days of rest and relaxation.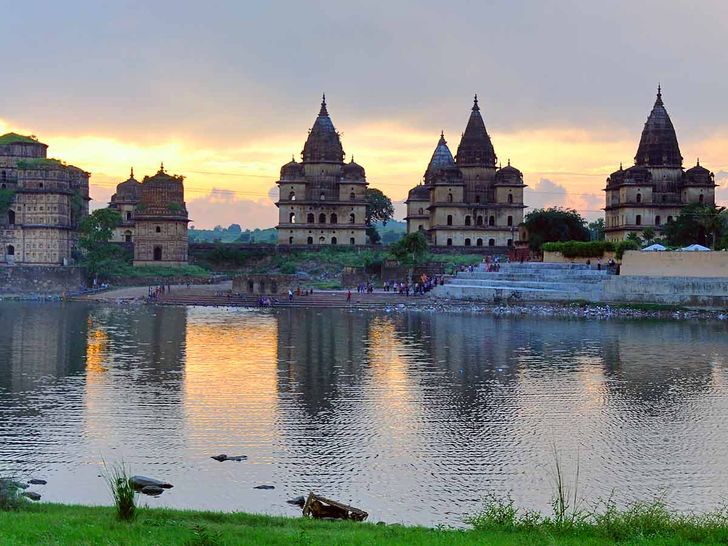 Image Credit: maharajaexpress.com.au
Orchha, Madhya Pradesh
Orchha is located on the typically dry Malwa plateau. Still, during the monsoon season, the barren brown landscape transforms into a hundred different shades of green, bringing it to life. The nearby Betwa River begins to flow in full force. The landscape transforms into a romantic scene of lush greenery, rolling grasslands, and tranquility.