8 Most Expensive Hotels in the world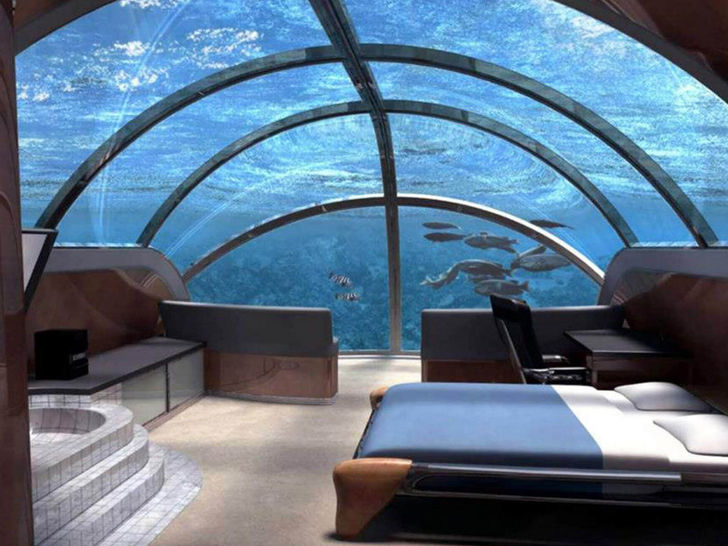 Image Credit: www.anfront.it
The term "luxury" refers to a state of extreme comfort and extravagant living. It comes in all shapes and sizes and can be found all over the world, particularly in hotels. Posted On July 15th, 2021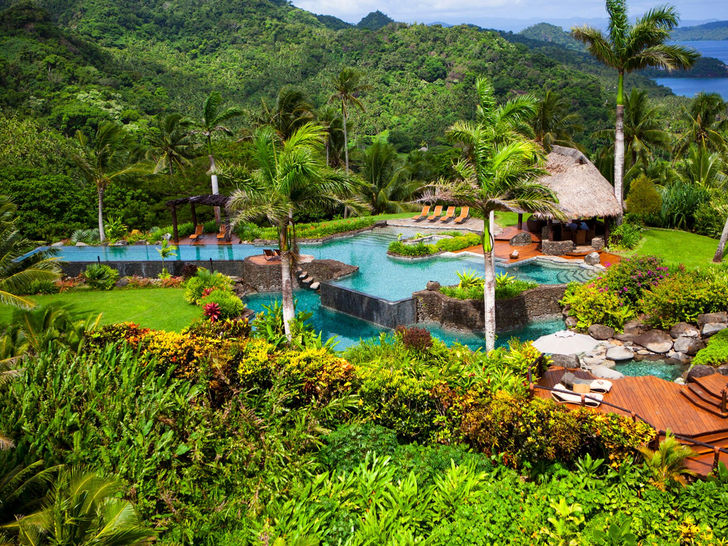 Image Credit: suitehub.io
The Hilltop Villa – $45,000
The Hilltop Villa is tucked away in paradise, accessible only to the ultra-rich. The hotel is located on Fiji's Laucala island and costs an impressive $45,000 per night. However, in exchange, you will receive a four-acre villa divided into three separate villas, each with the most beautiful views of the island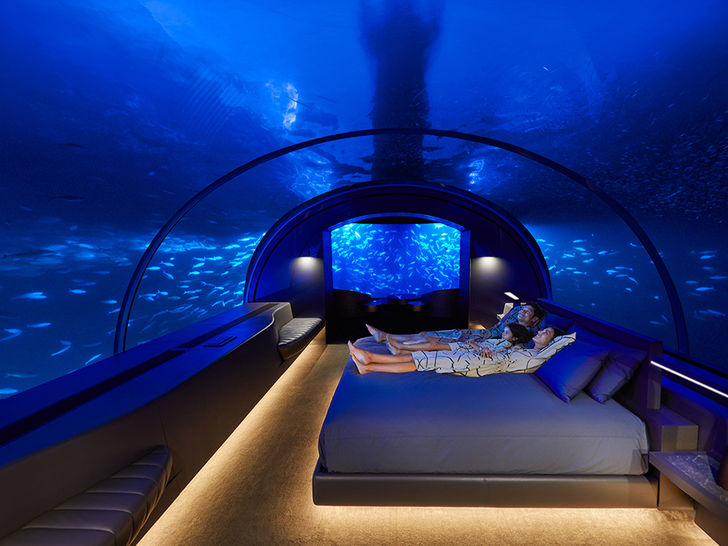 Image Credit: www.conradmaldives.com
The Muraka Suite – The Conrad – $50,000
The Muraka, a suite at The Conrad in the Maldives, is marketed as the world's first underwater hotel suite. The Muraka is two stories tall, with the bottom storey about 16 feet below the surface of the Indian Ocean.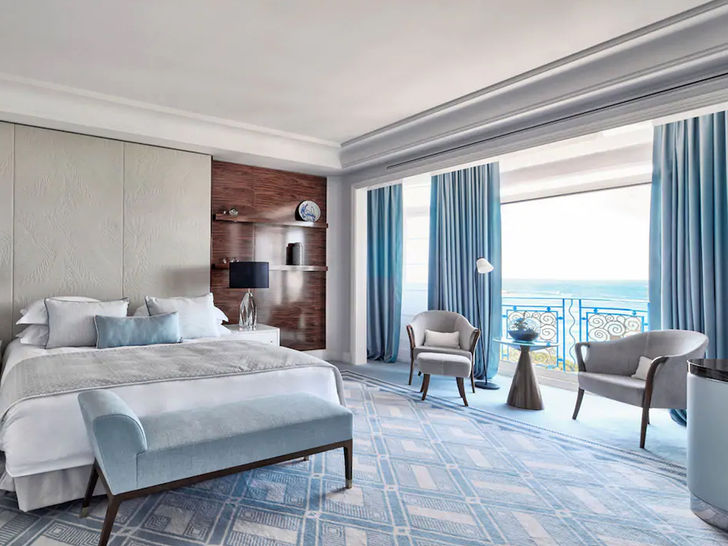 Image Credit: www.hyatt.com
The Penthouse Suite – Hôtel Martinez – $53,000
The Penthouse Suite at the Hôtel Martinez costs $53,000 per night. The Hôtel Martinez is located in Cannes, France, one of the most well-known resorts on the Côte d'Azur. For $53,000, you can expect a 1000 square foot suite on the hotel's top floor, with stunning panoramic views of the ocean from your own private wood-panelled panorama terrace.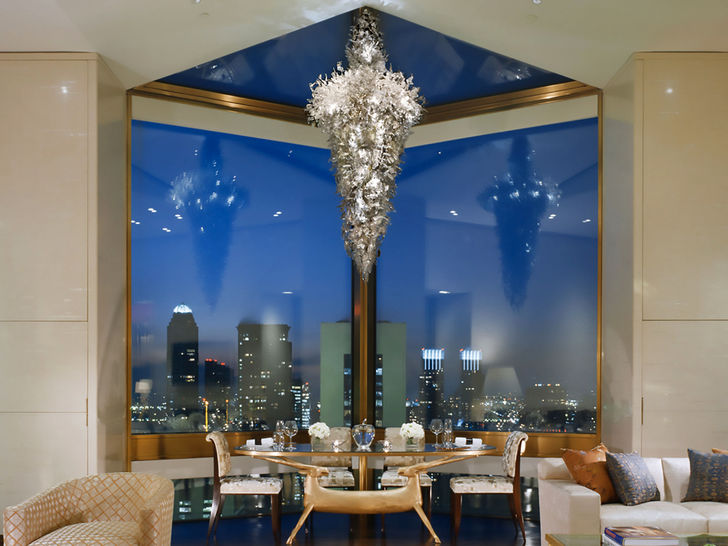 Image Credit: www.fmsp.com
Ty Warner Penthouse – Four Seasons – $60,000
The luxury hotel suite is named after the building's owner, Ty Warner, and costs around $60,000 per night. The $400 square-meter suite, located on the 52nd floor of the building, cost approximately $50 million dollars to complete. The suite has a 360-degree panoramic view of the city and four glass balconies with views of uptown, midtown, and downtown.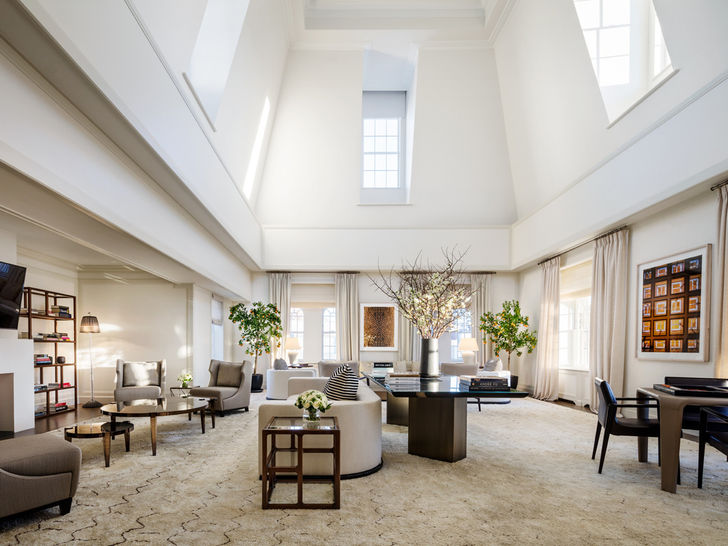 Image Credit: www.themarkhotel.com
The Mark Penthouse – The Mark Hotel – $75,000
The Mark Hotel's Grand Penthouse is the largest hotel suite penthouse in the United States, with a total area of 10,000 square feet. A spacious penthouse spread across the top two floors of the hotel is available for $75,000 per night. There are five bedrooms, six bathrooms, four fireplaces, two wet bars, two powder rooms, and a large open-plan living room.
Image Credit: www.elitetraveler.com
The Royal Penthouse – Hotel President Wilson – $80,000
The Royal Penthouse at the Hotel President Wilson takes up the entire 8th floor. It has a panoramic view of Lake Geneva and Mont Blanc, 12 bedrooms, 12 bathrooms, and a jacuzzi bath with a view of the lake. Aside from the luxurious furnishings and views, you'll also have access to a personal assistant, private chef, and butler 24 hours a day, seven days a week.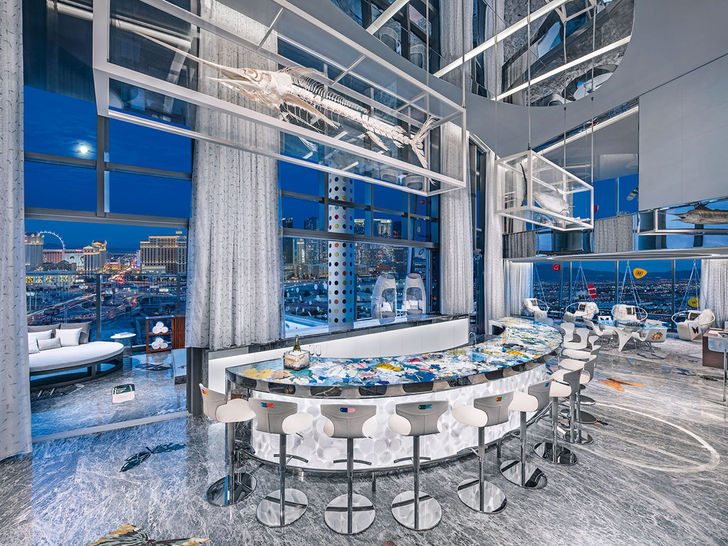 Image Credit: www.thailandtatler.com
Empathy Suite – The Palms – $100,000
Damian Hurst's full redesign and overhaul of the old Sky Villa suite resulted in the Empathy Suite. Two master bedrooms, massage tables, a cantilevered jacuzzi overlooking the Las Vegas strip, a salt relaxation room, and a private tour of the property's art collection and amenities are all included in the $100,000 price tag. This hotel suite is ideal for art enthusiasts, as it includes six Damian Hurst originals.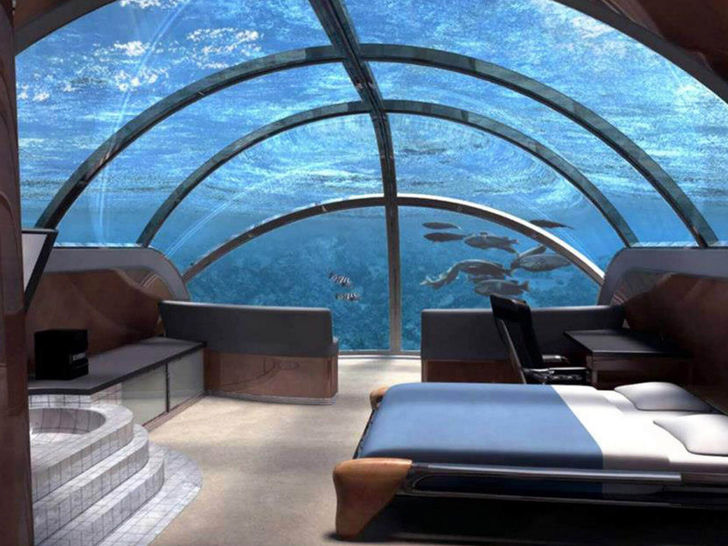 Image Credit: www.anfront.it
Lover's Deep – Luxury Submarine Hotel – $150,000
The Lover's Deep Submarine is fully equipped with the ultimate in luxury, as well as everything you could want from such an experience. Furthermore, you have the option to modify the voyage to suit your own preferences, so if you prefer one location over another, the captain will follow your instructions.