8 Amazing Benefits of Ghee ! Yes Healthy...

06:30:00 PM, Wednesday 1st of September 2021 | in Health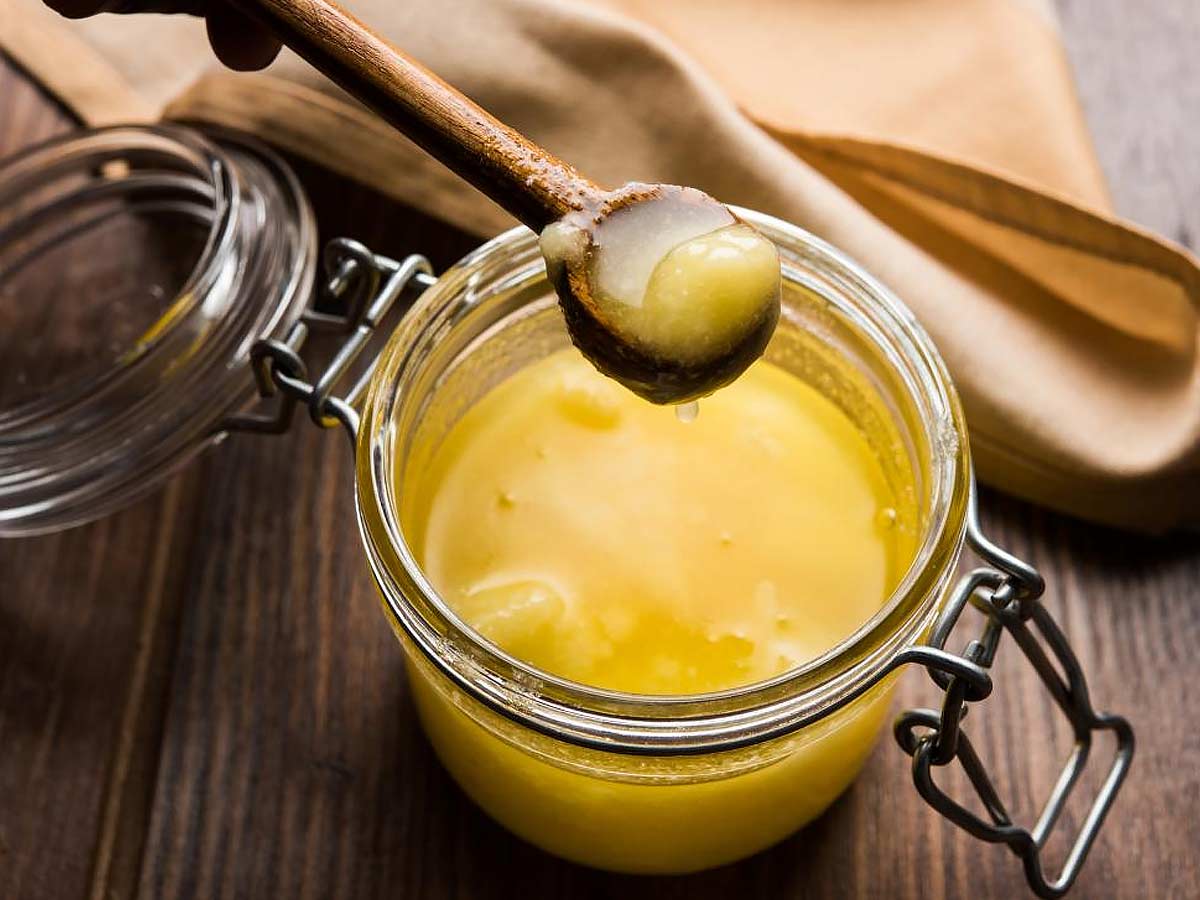 Ghee, one of the staple ingredients in Indian households, is loved by many. No other ingredient can rule as Ghee rules on the typical Indian sweets and desserts. Be it a simple dal or super delicious Indian halwa, ghee is the master of all. Ghee adds flavor to every single dish with its presence. Indian meals sound so incomplete without the use of pure ghee. Not only in the delicacies but ghee is also used for sacred rituals. Besides this, Ghee has some miraculous benefits too. Yes! You must be wondering that how Ghee can have health benefits but trust me, it actually has!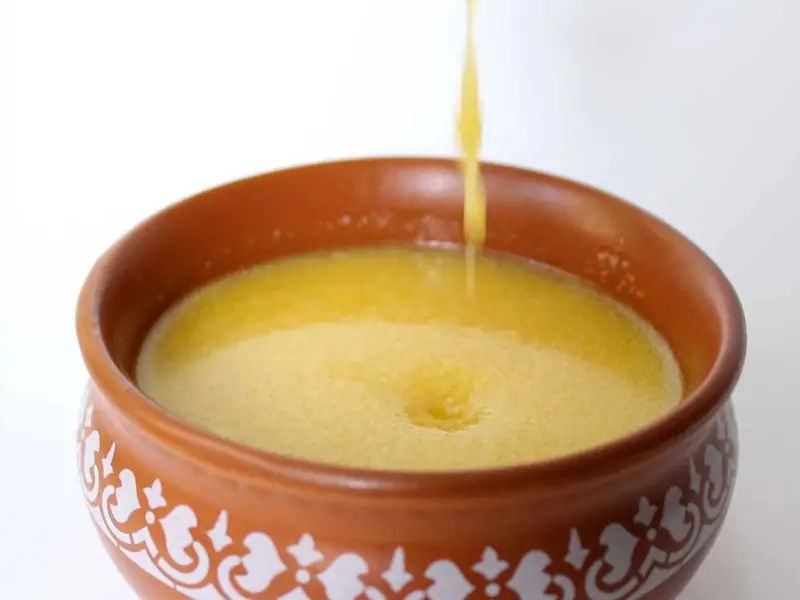 Ghee, in the ancient scriptures, has been equated with gold. This shows well that our ancestors were well aware of the fact that ghee has some amazing benefits. People often consider eating ghee will increase the number of calories and will lead to certain issues. Still, grandmothers were always right, and they knew the benefits of Ghee. That is why they always used to add ghee in their preparation of the meals so that we can get a better taste and numerous benefits. But we were always unaware of this fact. However, there is nothing to worry about because this blog will make you realize the importance of ghee by listing out its multiple benefits.
SO, TO KNOW MORE ABOUT THE BENEFITS OF GHEE, KEEP SCROLLING!
BENEFITS OF GHEE IN AIDING THE DIGESTIVE SYSTEM
Yes! Ghee helps maintain a healthy gut by keeping the digestive system on track and keeps us healthy. It has also been found that the consumption of Ghee reduces the chance of developing ulcers and cancer. In ancient times, people consumed a spoonful of ghee after every meal to maintain their gut health. Ghee has some amazing components that help up to a great extent in aiding digestion.
BENEFITS OF GHEE IN STRENGTHENING THE IMMUNE SYSTEM
Immunity is of great importance, and in recent days we have realized well what immunity is and what its value is. So, it is very important to strengthen the immune system, and ghee helps a lot in that. The richness of Butyric acid in the ghee helps produce T cells that help fight against so many diseases and body safe from the attack of certain viruses and bacteria.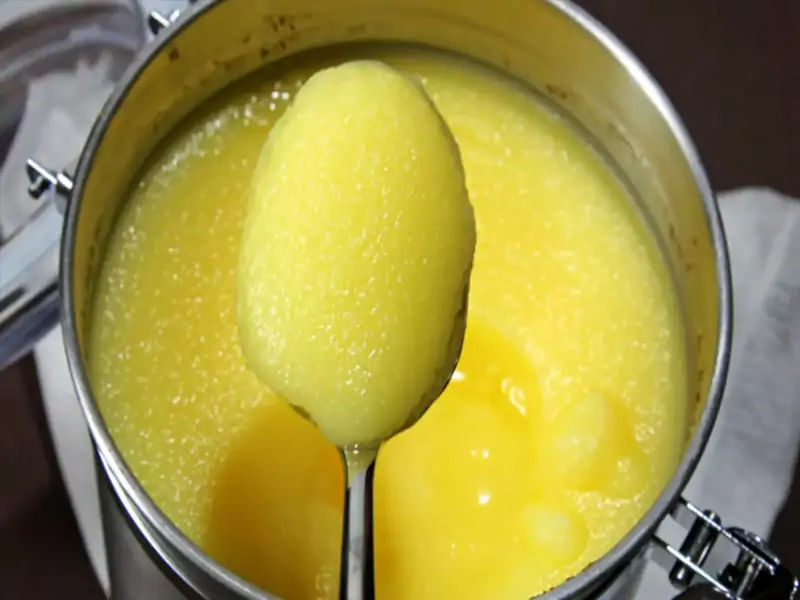 BENEFITS OF GHEE IN TREATING THE BURNS
Burns is something that becomes unbearable as it irritates the skin a lot. When we get burns, we immediately get desperate for something to soothe the skin and give some relief. At that moment of ghee can be the best savior. Ghee helps a lot in soothing the burns, so next time you get the burns, try applying ghee over it, and you will be able to see the wonders of ghee.
BENEFITS OF GHEE CURING THE COUGH
Ghee can cure the cough too. The cough does not even let the person get a night of sound sleep and causes great discomfort. And winters is the favorite season of cough as soon as winters strike, most people suffer from the problem of cough. But why worry when Ghee is here. Ghee is quite effective in treating the cough, and the remedy of ghee to treat the cough has been used since ancient times. To avail of this benefit of ghee, you just need to warm a teaspoon of ghee, mix it with the ginger powder, and then consume it. This remedy will surely give you relief from a cough.
BENEFITS OF GHEE IN IMPROVING THE EYESIGHT
As per the Ayurveda, ghee can improve vision and eyesight. Also, ghee protects the eyes from so many eye-related diseases. If you want to improve your vision and eyesight, then do inculcate the habit of including ghee in your daily diet. You will surely get the results.
THE ANTI-INFLAMMATORY PROPERTIES OF GHEE
As per the studies, it has been found that the Ghee has anti-inflammatory properties that help a lot in treating the various types of diseases. Moreover, ghee can increase good cholesterol levels in the body and hence is great for health.
BENEFITS OF GHEE IN KEEPING THE BODY WARM FROM INSIDE
Another amazing benefit of ghee is that it keeps the body warm from within. In winter, ghee is especially consumed and used to prepare various winter delicacies such as gajar ka halwa, moong dal halwa, and so on. In Ayurveda, Ghee is treated as one of the best ingredients that keep the body warm from within.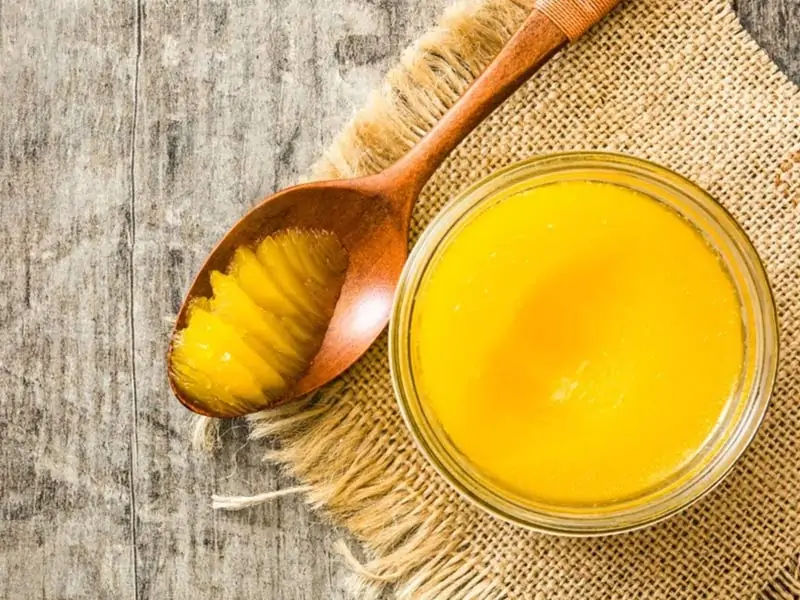 BENEFITS OF GHEE IN PROVIDING A GOOD AMOUNT OF ENERGY TO THE BODY
As per the book named 'Healing Foods' ghee is one of the best sources of energy. Ghee contains a medium or short chain of fatty acids, of which lauric acid is an antimicrobial and antifungal substance. And hence, the nursing mothers are given the laddoos and pinnies loaded with ghee to stay energetic throughout the day.