Ajit Doval: The James Bond of India

11:00:00 AM, Wednesday 14th of July 2021 | in People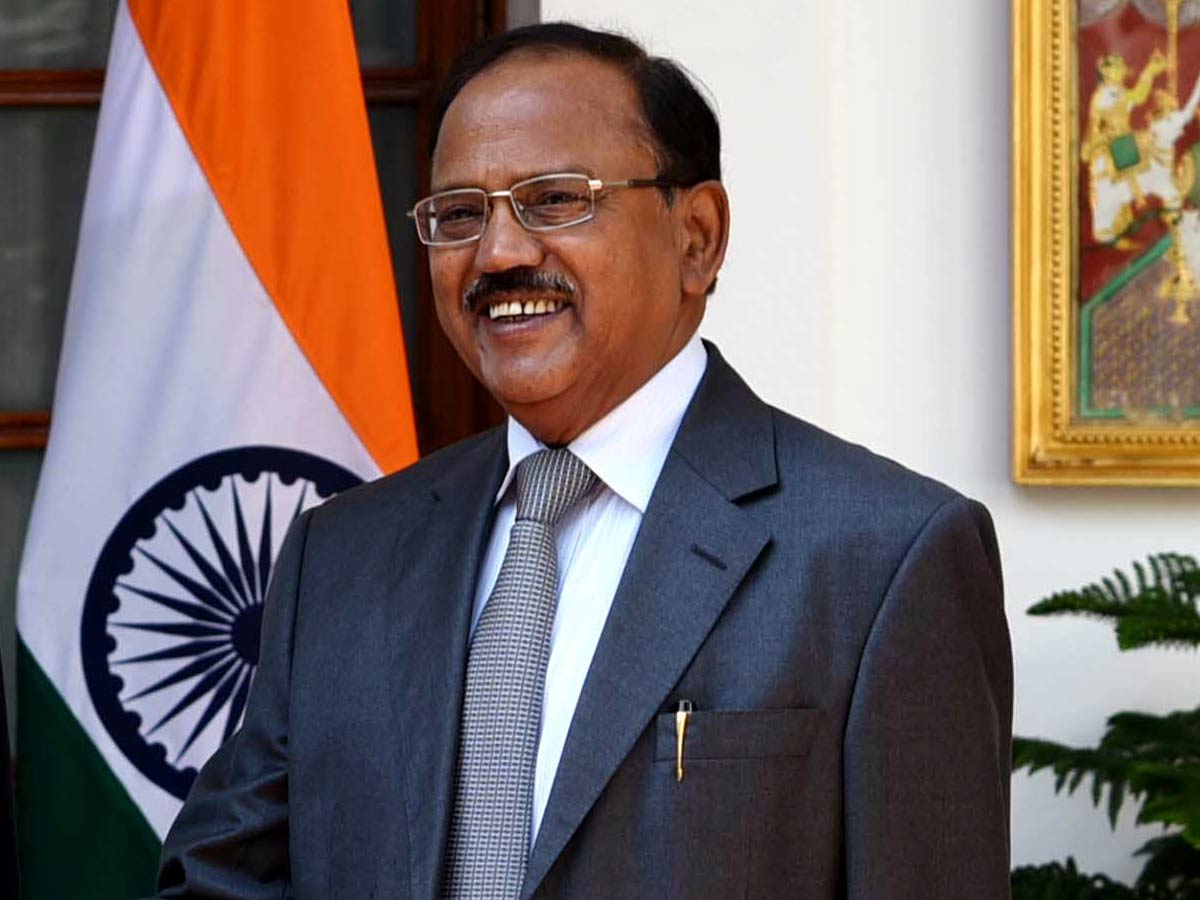 Many unsung heroes in India do not receive enough credit for their unrivaled contribution, extraordinary dedication, and unwavering commitment to their country. They work in secret and win numerous internal fights to keep our country secure from its adversaries.
Ajit Doval is one such Indian hero, often dubbed as the "James Bond of India."
Ajit Doval, the sixth and current National Security Advisor (NSA) to India's Prime Minister, is a former Indian Police Services (IPS) officer from Kerala. He is a former intelligence and law enforcement officer from India.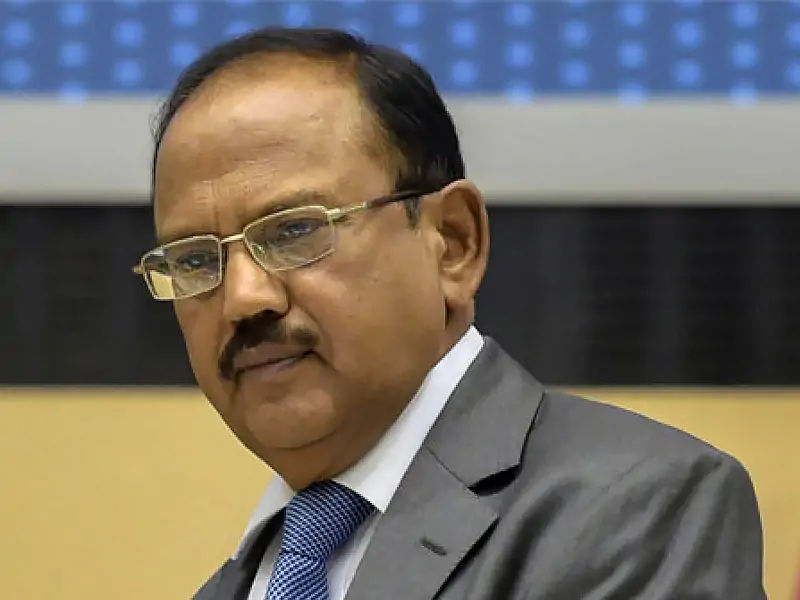 Ajit Kumar Doval was born on January 20, 1945, in the hamlet of Ghiri Banelsyun in Pauri Garhwal to a Garhwali family. Major G. N. Doval, his father, was an officer in the Indian Army.
Ajit Doval attended King George's Royal Indian Military School (now known as Ajmer Military School) at Ajmer, Rajasthan. He earned a Master's degree in Economics from Agra University in 1967. Doval received an honorary doctorate in science from Agra University in December 2017. Kumaun University bestowed upon him an honorary degree in Literature in May 2018. Amity University bestowed upon him an honorary doctorate in philosophy in November 2018.
IPS Career of Ajit Doval
Ajit Doval joined the Indian Police Service in 1968 and was instrumental in anti-insurgency operations in Punjab and Mizoram. He was dubbed the "Indian James Bond."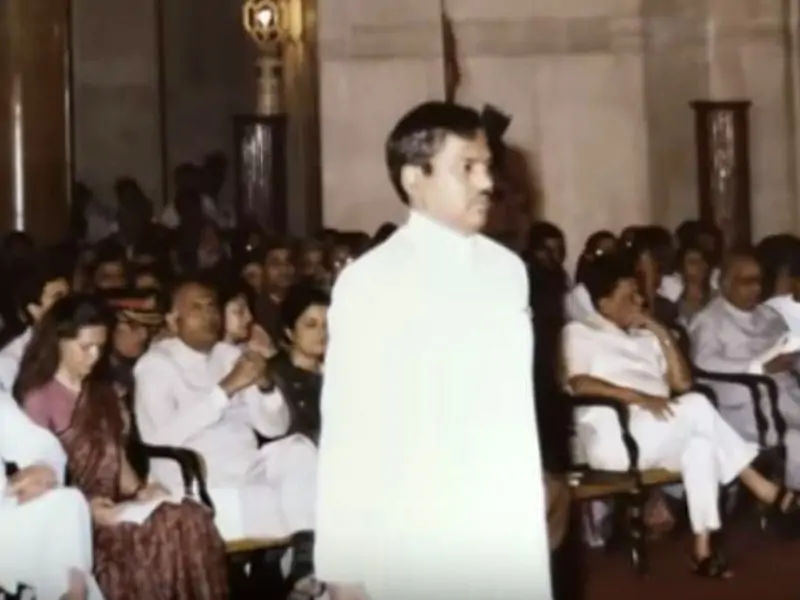 Doval worked in Thalassery from January 2 to January 9, 1972, and was assigned by then-Home Minister K Karunakaran to reestablish law and order in the district. On December 28, 1971, a riot erupted in Thalassery, accusing the RSS of targeting Muslims and mosques.
Ajit Doval was one of three negotiators who secured passengers aboard IC-814 in Kandahar in 1999. He was engaged in the ending of 15 hijackings of Indian Airlines planes between 1971 and 1999.
For more than a decade, Ajit Doval led the Intelligence Bureau's (IB) operations wing. He was also the MAC (Multi-Agency Circle) founder and the JTFI (Joint Task Force on Intelligence).
Ajit Doval's Career in Intelligence
During the Mizo National Front insurgency, Ajit Doval won over six of Laldenga's seven leaders. Doval spent several years underground in the Arakan region of Burma, within Chinese borders. He proceeded to Sikkim, where he played a key part in the state's unification with India.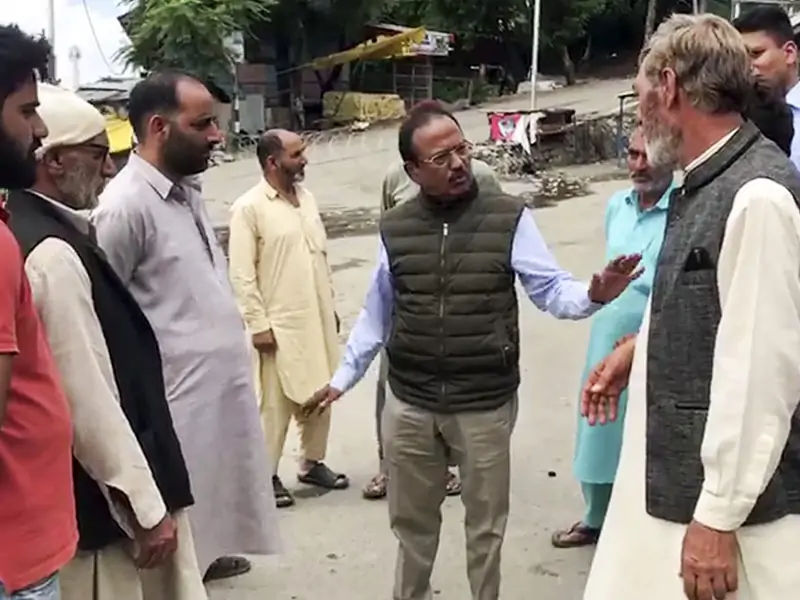 He also saved Liviu Radu, a Romanian ambassador. Doval went inside the Golden Temple in Amritsar in 1988 to gather crucial intelligence before Operation Black Thunder.
The fifth and current NSA, known as the major brain behind India's security and military machinery under the Modi government, spent seven years as a covert spy in Pakistan. In one of his most notable deployments, Ajit Doval operated as an undercover spy in Pakistan, gathering intelligence and terror operations with Dawood Ibrahim, known to be on his continual radar.
Ajit Doval, who retired as Director Intelligence Bureau in January 2005, spent seven years undercover as a Muslim in Pakistan's Lahore. During his time in the nation, he made friends with locals while visiting mosques and living among the mostly Muslim populace. Ajit Doval, known as a master of psychological wellness, spied on Pakistan's intelligence organization, ISI, as part of his work.
NSA Career of Ajit Doval
On May 30, 2014, Doval was appointed as India's sixth National Security Advisor following his retirement. In July 2014, he secured the 46 Indian nurses' safe repatriation in a hospital in Tikrit, Iraq.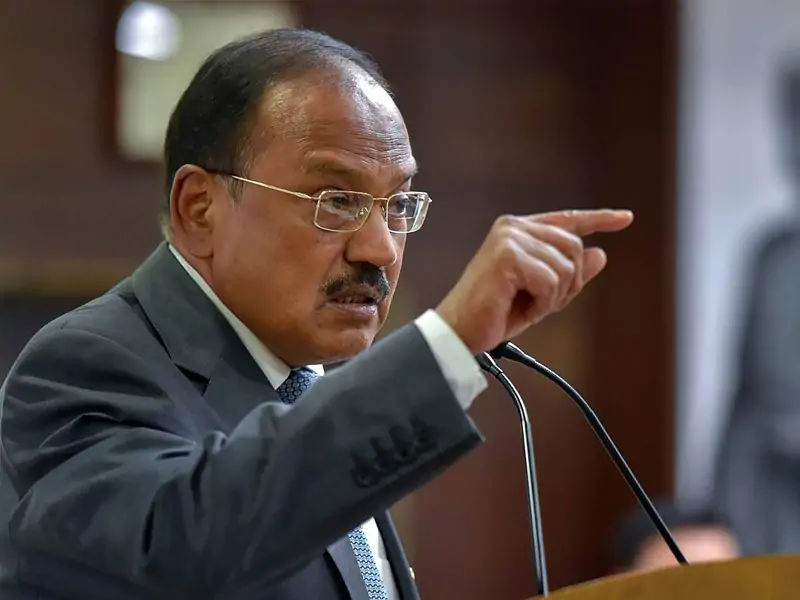 Ajit Doval traveled to Iraq on a top-secret trip on June 25, 2014, and had high-level discussions with the Iraqi government. Following Doval's meeting, ISIL terrorists turned up all Indian nurses to Kurdish officials in Erbil on July 5. The nurses were flown back to Kochi, India, on a specially organized Air India flight.
According to Indian authorities, Ajit Doval and Army Chief Gen. Dalbir Singh Suhag prepared a cross-border military action against the Nationalist Socialist Council of Nagaland (NSCN-K) operating out of Myanmar. The Indian side says that the operation was successful and that 20-38 separatists were killed due to the operation. However, the Myanmar government disputed such accusations, claiming that the Indian operation against the NSCN-K took place exclusively on the Indian side of the border. In addition, the NSCN-K disputed India's claim.
He is well-known for instituting a conceptual change in the Indian national security policy against Pakistan. The Indian National Security Policy evolved from Defensive to Defensive Offensive to the Double Squeeze Strategy. According to accounts, he was the mastermind behind the 2016 Indian strikes in Pakistan-controlled Kashmir.
Ajit Doval was named Chairman of the SPG in October 2018. (Strategic Policy Group).
Ajit Doval was reappointed as NSA for the next five years on June 3, 2019. On May 15, 2020, the Myanmar military turned up a group of 22 rebels active in Northeast Indian states to the Government of India aboard a special jet.
And being the best spy isn't easy. There are so many never-before-heard anecdotes and real-life facts about his life that will shock your mind.
Here are some of the most incredible facts loaded with real-life thrills and excitement to give you a surge of adrenaline: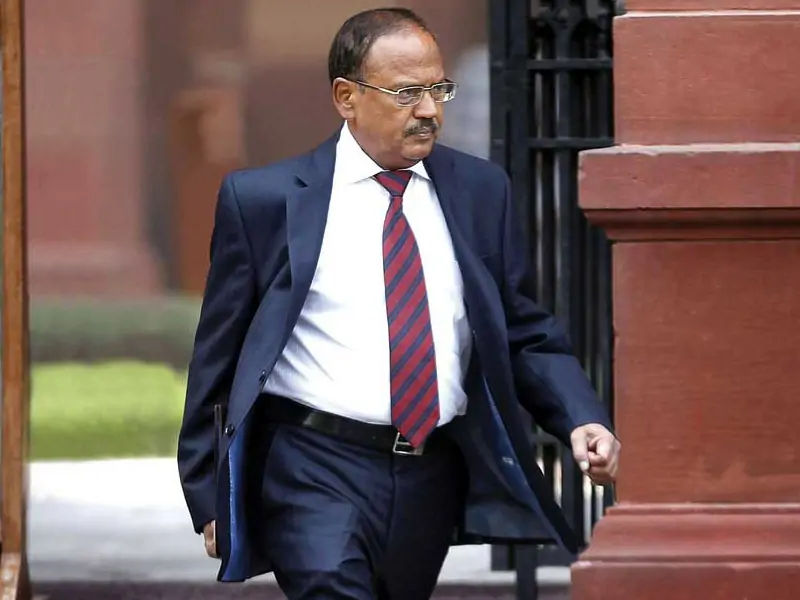 As one of three negotiators in the release of passengers from the hijacked Indian airline IC-814 in Kandhar in 1999, Ajit Doval played a critical role.

He worked as an undercover spy in Pakistan for seven years. During that period, he acquired all of the classified information about active militant groups.

For a year, Ajit Doval also served as a covert agent. Following this brief tenure, he spent six years in the Indian High Commission in Islamabad.

'Operation Blue Star,' which was carried out in 1984 to suffocate the Khalistani rebellion, is another example of Doval's brilliance in acquiring critical intelligence for the operation.

Ajit Doval traveled to Kashmir in 1990, when he persuaded hardline militants and troops to join the anti-insurgency forces. In this way, he paved the ground for the 1996 elections in J&K.

Doval embarked on a top-secret expedition to Iraq on June 25, 2014, when 46 Indian nurses were besieged at Tikrit hospital. He traveled to Iraq to assess the situation on the ground and made high-level contacts in the Iraqi administration to secure the release of all Indian nurses who were returned to India on July 5, 2015.

The Indian surgical strike in September 2016 and the Balakot airstrike in February 2019 were both overseen by Ajit Doval.

He also aided in resolving the Doklam standoff and took significant action to combat the insurgency in the Northeast.