Bajrang Punia: The Great Grappler of India

04:10:00 PM, Monday 9th of August 2021 | in People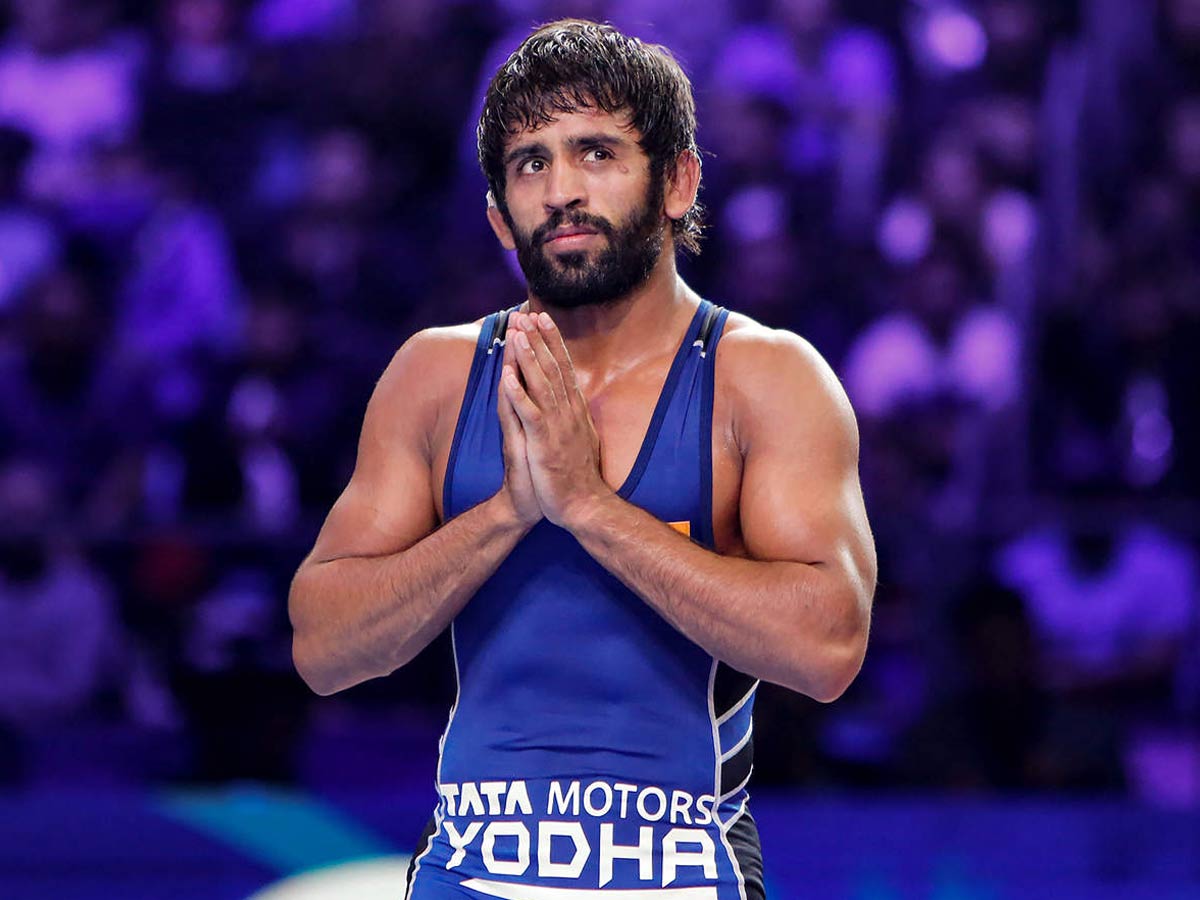 Bajrang Punia was born on February 26, 1994, in New Delhi, India. He is an Indian freestyle wrestler. In the 65-kg weight class, he competes. He is the only wrestler from India to win three World Wrestling Championship medals. He earned a bronze medal by defeating Kazakhstan's Daulet Niyazbekov in the men's 65 kg bronze medal match at the Tokyo Olympics. The previous Asian Games gold winner dominated from start to finish. Punia took home the bronze medal match with an 8-0 victory.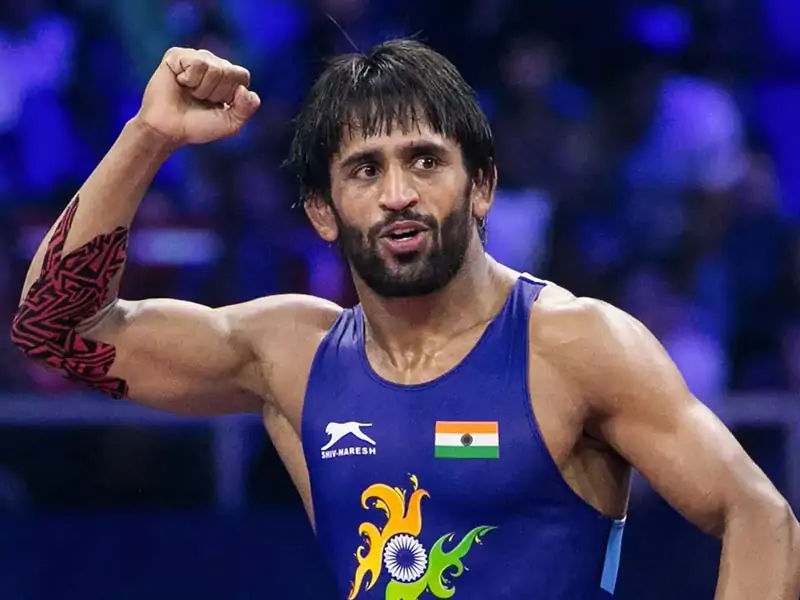 Family
Punia was born in the hamlet of Khudan in the district of Jhajjar in the Indian state of Haryana. Punia began wrestling at the age of seven, inspired by his father to continue the sport. Punia grew up in a rural region. His family did not have the financial means to participate in traditional sports. Instead, he was forced to participate in free sports such as wrestling and Kabaddi.
Furthermore, Balwan Singh was a wrestler, and a young Bajrang Punia would sometimes skip school to see the muscular wrestlers in action. "I never realized when it became a part of me," Bajrang Punia said later. At 14, Punia began training at the local akhara and was soon introduced to Olympic medalist Yogeshwar Dutt, who has been Punia's instructor and frequent sparring partner ever since.
In 2015, Punia's family relocated to Sonepat to attend training camps at the local Sports Authority of India (SAI) center. Still, the youngster was sidelined for about 9 months due to a back injury. Bajrang Punia had been in a similar situation before as well – in 2011, he suffered a severe neck injury while wrestling locally and was out of action for six months – and it gave him the confidence to return. He accomplished it in an almost flawless manner.
Punia just qualified for the Olympics in freestyle wrestling for the Tokyo 2020 Olympics. And on August 6, 2021, he defeated Ernazar Akmataliev in the pre-quarterfinal match in the 65 kg category at the 2020 Summer Olympics. He defeated Morteza Ghiasi Cheka in the quarter-final match. In addition, he crushed his opponent in the bronze medal match, winning by a score of 8-0.
In the forthcoming Tokyo Olympics, Bajrang Punia will be one of India's best medal possibilities. In the 2020 Olympics, the 27-year-old will compete in his first-ever Olympics campaign. He is one of seven Indian wrestlers who have qualified for the major event with the hope of bringing glory back to the country. The wrestler has made significant progress in recent years. In 2018, he won a gold medal at the Asian Games and two Asian Championships. He has won silver in the Asian Wrestling Championships in Almaty, Kazakhstan, earlier in 2021. Bajrang Punia, who has won the Padma Shri and Arjuna Awards, is preparing for the most important event of his career.
Here are the reasons why he's the future of Indian wrestling
He works on his weakness.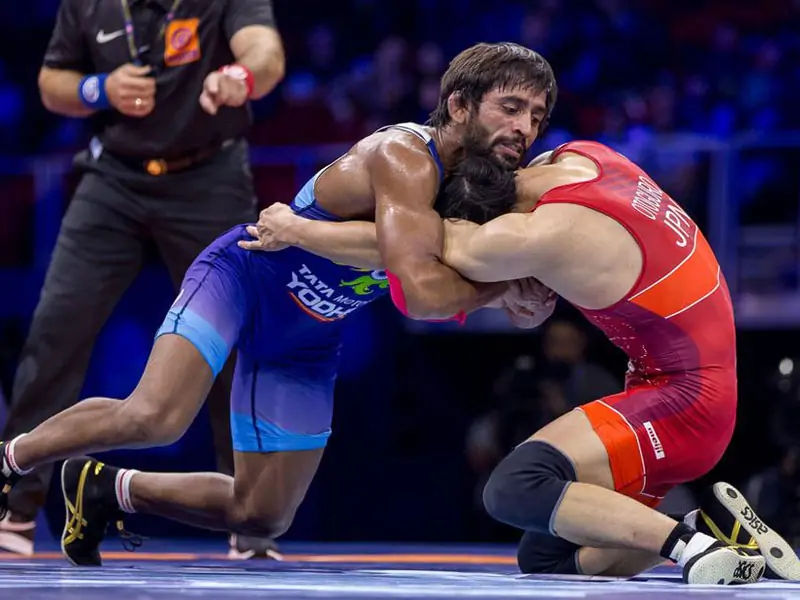 At the Tokyo Olympics, Bajrang Punia was dealt a difficult draw. Being pitted against Gadzhimurad Rashidov, Takuto Otoguro, and Haji Aliyev, the defending world champion. On the other hand, the wrestler had spent a month in Russia training with veteran instructor Emzarios Bentinidis. He sought to enhance his primary strengths in his game, such as power and endurance, but his Achilles heel was his leg defense. Opponents took advantage of this flaw repeatedly, and Punia was prone to giving up early match points. Bajrang Punia, on the other hand, worked hard under Bentinidis to develop this part of his game. Punia stated in recent interviews that he is confident in his ability to not lose early points and that he is looking forward to winning a medal in the Tokyo Olympics, which he did.
His skills and accomplishments
Bajrang Punia has been technically training for the Tokyo Olympics for over eight years. He rose to prominence after earning a bronze medal at the 2013 World Wrestling Championships. Since then, he has added to his reputation with victories in the Asian Games, Commonwealth Games, Asian Championships, and Commonwealth Championships. He has also won a slew of gold at international competitions. Punia's breakthrough year would come when he won medals at the Asian Wrestling Championships, Asian Games, and 2014 Commonwealth Games.
Punia may draw on his experience at the Olympics, even though it is a completely different task. Years of competing against world-class opponents in international tournaments have given the wrestlers confidence to win on the biggest platform.
Calm composure and Endurance/Stamina
When faced with opponents with superior skill, the wrestler's patience might be the determining factor. Bajrang Punia is a master of the waiting game, and this skill might come in handy in a pinch in the Tokyo Olympics. However, Punia has a habit of starting bouts slowly. He is adept at regaining control of his matches. Still, he must be careful of conceding too many points early in a match at a major competition such as the Olympics. It's worth noting that seeding will be crucial at the Tokyo Olympics. The Indian grappler is seeded second, behind Russia's Gadhzimurad Rashidov, the world champion. And yet, he appeared to stay calm and won a bronze medal in the Olympics.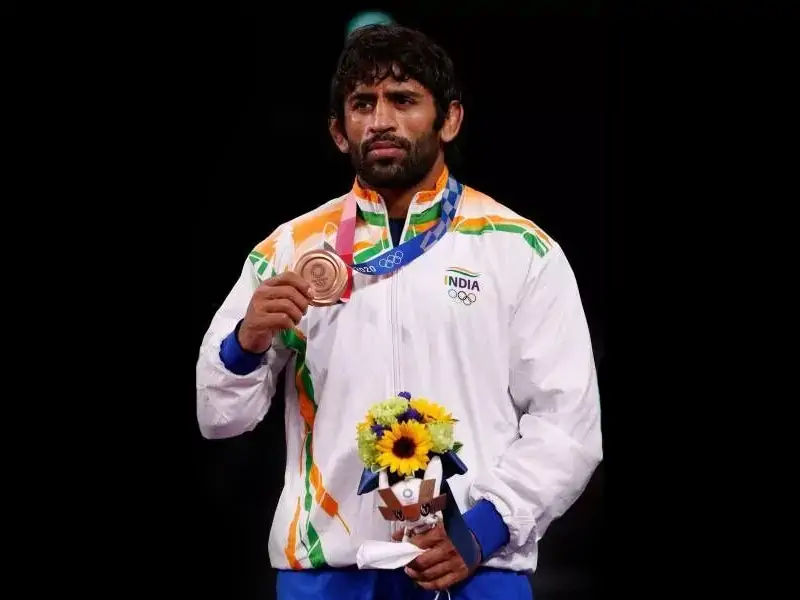 Bajrang Punia is one of the most composed wrestlers on the planet. Punia's tactical genius makes him one of the finest wrestlers in the world in a sport where adrenaline can easily get the best of you. He can come out with a powerful onslaught in the last 30 seconds of the match, even if the scores are low, and he will succeed more often than not. Bajrang Punia also has a lot of stamina. Given his strength and stamina, defeating him if the battle is tied after four of the six minutes.