Naukuchiatal: A Serene Natural Wonder!

02:40:00 PM, Wednesday 14th of July 2021 | in Travel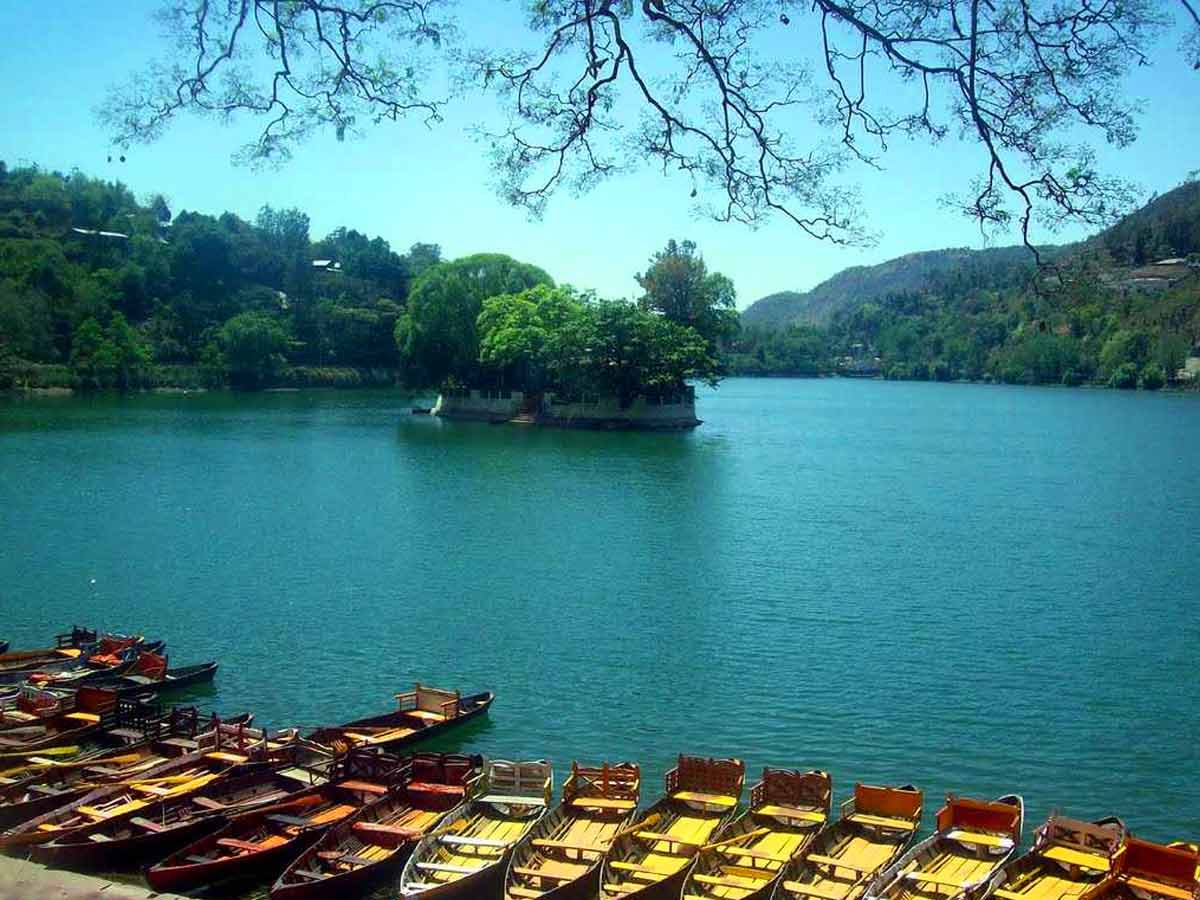 Naukuchiatal is a wonderful hill station that attracts visitors from all over the country. When it comes to tourism, this location has everything. From lakes and water bodies to mountain ranges and foliage, it is possible to take a vacation from daily life and enjoy its natural beauty. It is not too far away, located in the Kumaon hills, and you may also pack your bags and visit this place at any moment. If you want to spend a relaxing weekend on the mountainsides, this is the place to go. A few wonderful spots to visit in Naukuchiatal valley may provide you with the ultimate trip experience.
Satta Lake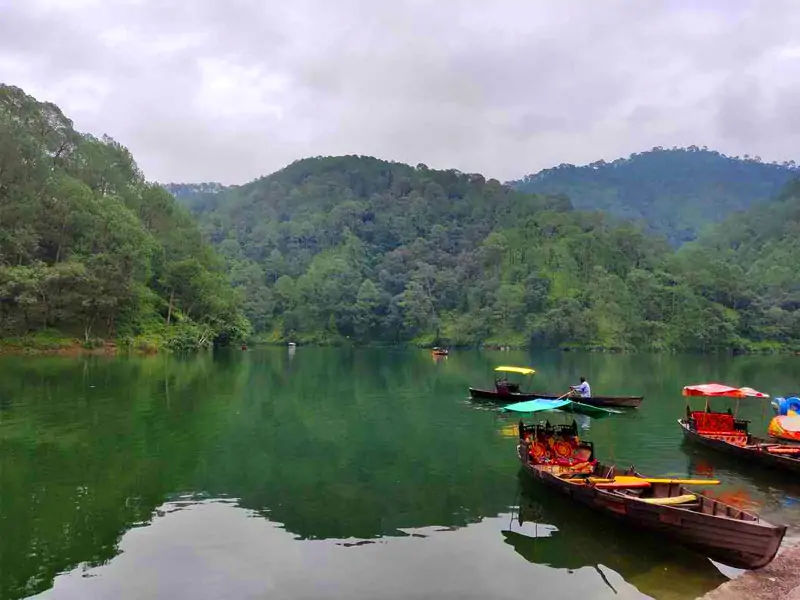 There are numerous bodies of water in Naukuchiatal. Still, this one is particularly well-known since it aids in accumulating various water bodies, which is how the lake is formed. The lake is bordered by a lush plantation of oak trees and orchards. More vegetation may be seen nearby in the Mehragaon valley, which is not far from this lake. The months of June, July, and August are ideal for visiting this lake. During the other months, the temperature rises, making it difficult for visitors to appreciate the natural beauty beneath the hot heat. The neighboring butterfly museum, which holds many other unique insects, is well-known in the neighborhood.
The best time to visit is during the day.

Naukuchiatal is located in Uttarakhand, India.
Jungilagaon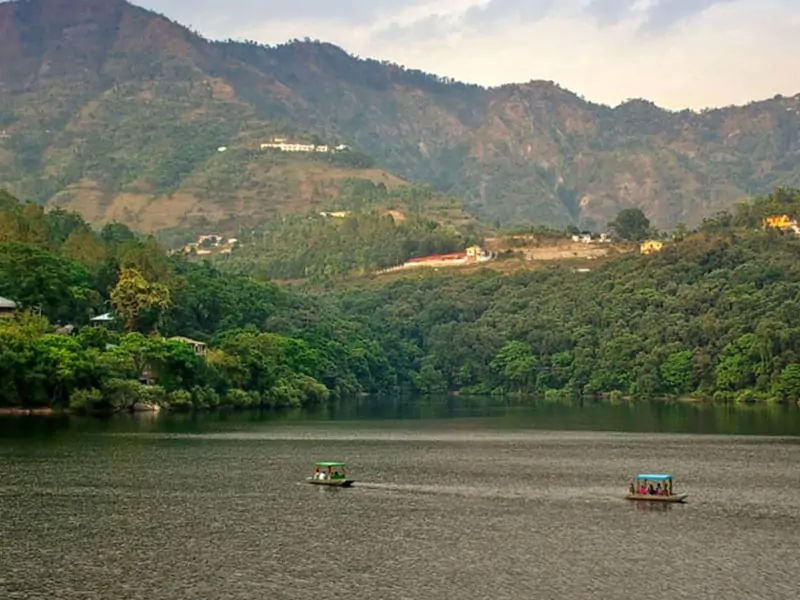 If you're interested in Naukuchiatal sightseeing, Jungilagaon is another natural artwork for all nature lovers. The area is rich in flora and fauna, and it is a gift from Mother Nature to Uttarakhand. The site is a sanctuary for wildlife photographers, and a variety of birds may be seen here. The adjacent mountain range adds to the appeal of the location.
Naukuchiatal, Uttarakhand, India

Timing: Throughout the day
Naukuchiatal Lake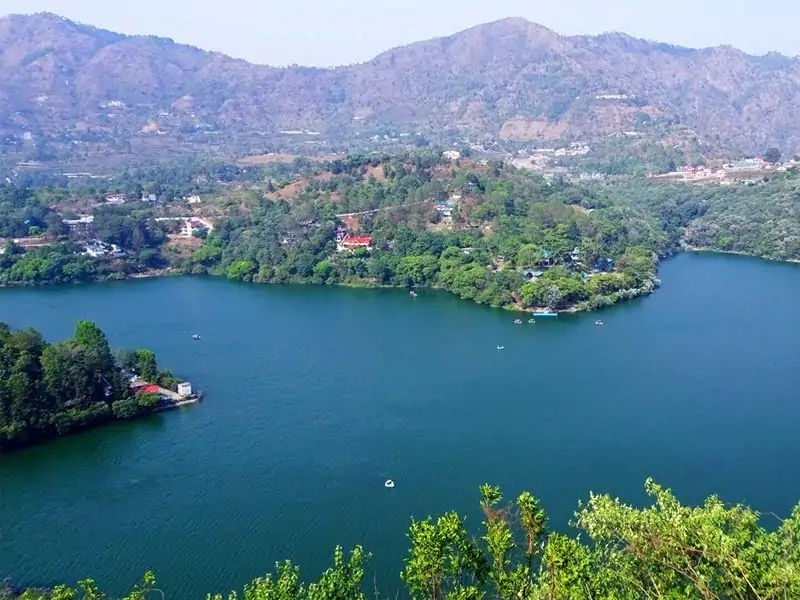 This lake, more than any other, attracts a large number of visitors throughout the year. This is one of the tallest lakes in Uttarakhand, at an elevation of more than 3900 feet above sea level, and it is filled with water all year. The underwater stream is the principal source of water for this lake. This location is home to a variety of exotic birds, making bird watching a popular pastime.
Naukuchiatal is located in Uttarakhand, India.

Timing: During the day.
The Hanuman Temple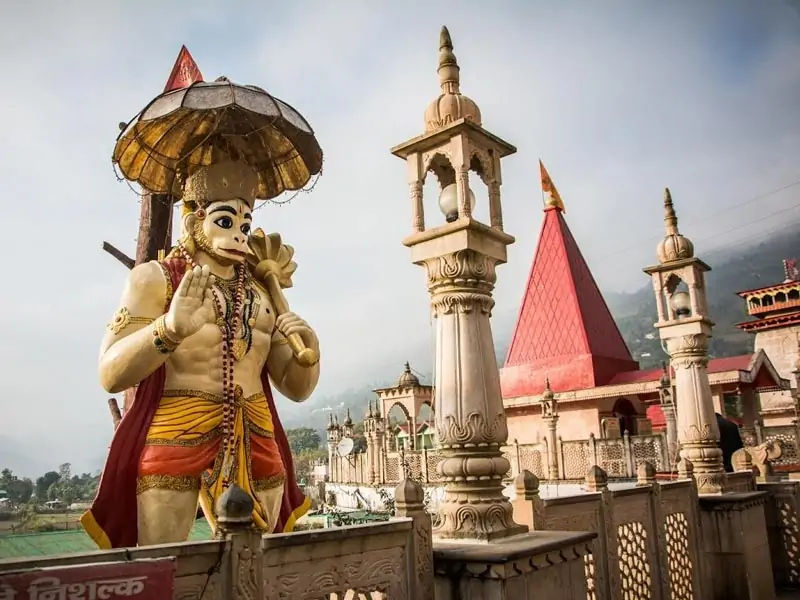 If you want to visit Naukuchiatal, your journey will be incomplete unless you see a temple. The Hanuman Temple is also a place of worship for devotees of Vaishnav Devi. It features a magnificent statue of Lord Hanuman that can be viewed from afar. The monument is over 50 feet tall and is one of the most impressive sights in the area. A meditation room and three more mini temples are also part of the complex.
Naukuchiatal is located in Uttarakhand, India.

Time of day: Throughout the day (best during daytime)
Bhimtal
Bhimtal is yet another amazing area to discover tranquility. If you enjoy nature's beauty, this is the spot for you. The lake is situated in such a way that it complements the attractiveness of the neighboring island. The Uttarakhand government made this location into a tourist attraction quite some time ago. If you enjoy fish and aquariums, you will find a variety of fish in this location. If you enjoy nature, you will most likely return to this location more than once.
3 kilometres from Naukuchiatal

Timing: Visit during the day.
Mukteshwar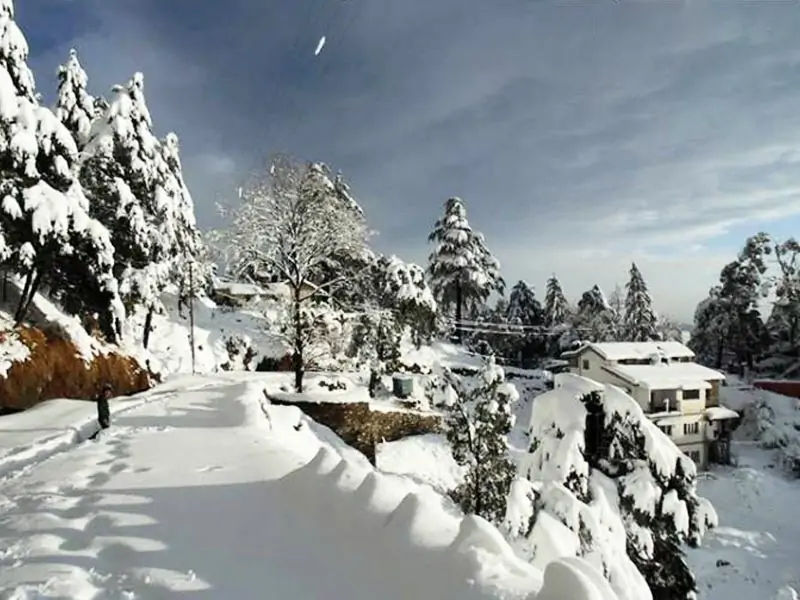 Now that we've covered the lakes, it's time to travel a little further and see the hill stations. There are several hill stations to visit in this area. Mukteshwar is certainly one of the best spots to visit near Naukuchiatal. A 350-year-old temple dedicated to the great Lord Shiva can be seen at this location. The area is known as Mukteshwar Dham and offers various outdoor activities such as rock climbing, trekking, and so on. A neighboring forest known as the Deodar Forest attracts many visitors who are also nature lovers.
Approximate distance from Naukuchiatal: 30 kilometers

Time of day: Throughout the day
Best Time to Visit Naukuchiatal
Summers:
Summers at this tourist destination begin in March and extend through June. The weather is pleasant but moderately hot at times, providing visitors with imposing surroundings. During these months, temperatures might range from 14°C to 30°C.
Monsoon:
The rainy season in Naukuchiatal lasts from July to September, bringing a pleasant change to the entire location. Although Naukuchiatal encounters light rain, it is not the best time to visit because sightseeing excursions can be challenging.
Winters:
During the wintertime months of October to February, the temperature in Naukuchiatal can dip from 5°C to 0°C. The weather continues bitterly cold, but visitors make the most of it by touring the lake and other must-see attractions in and around Naukuchiatal.
How to Reach Naukuchiatal?
By Flight:
Pantnagar Airport is approximately 74 kilometers from Naukuchiatal and is well-connected by roadways. Taxi services are fairly accessible and can get you to Naukuchiatal in about two hours.
By Railway:
Kathgodam is the nearest railway station, located approximately 44 kilometers from Naukuchiatal, and is easily accessible via cab. Several trains run between Delhi and Kathgodam regularly.
By Road:
The most convenient mode of transportation to reach Naukuchiatal is by road. The highways connect all major cities and towns in Uttarakhand, and buses to Nainital and Haldwani are available from ISBT Delhi. To travel to Naukuchiatal by bus from Delhi, take the bus to Nainital or Haldwani and then take a taxi.