Neeraj Chopra's Epic Journey: From Indian Army To Tokyo Olympics

04:50:00 PM, Wednesday 11th of August 2021 | in People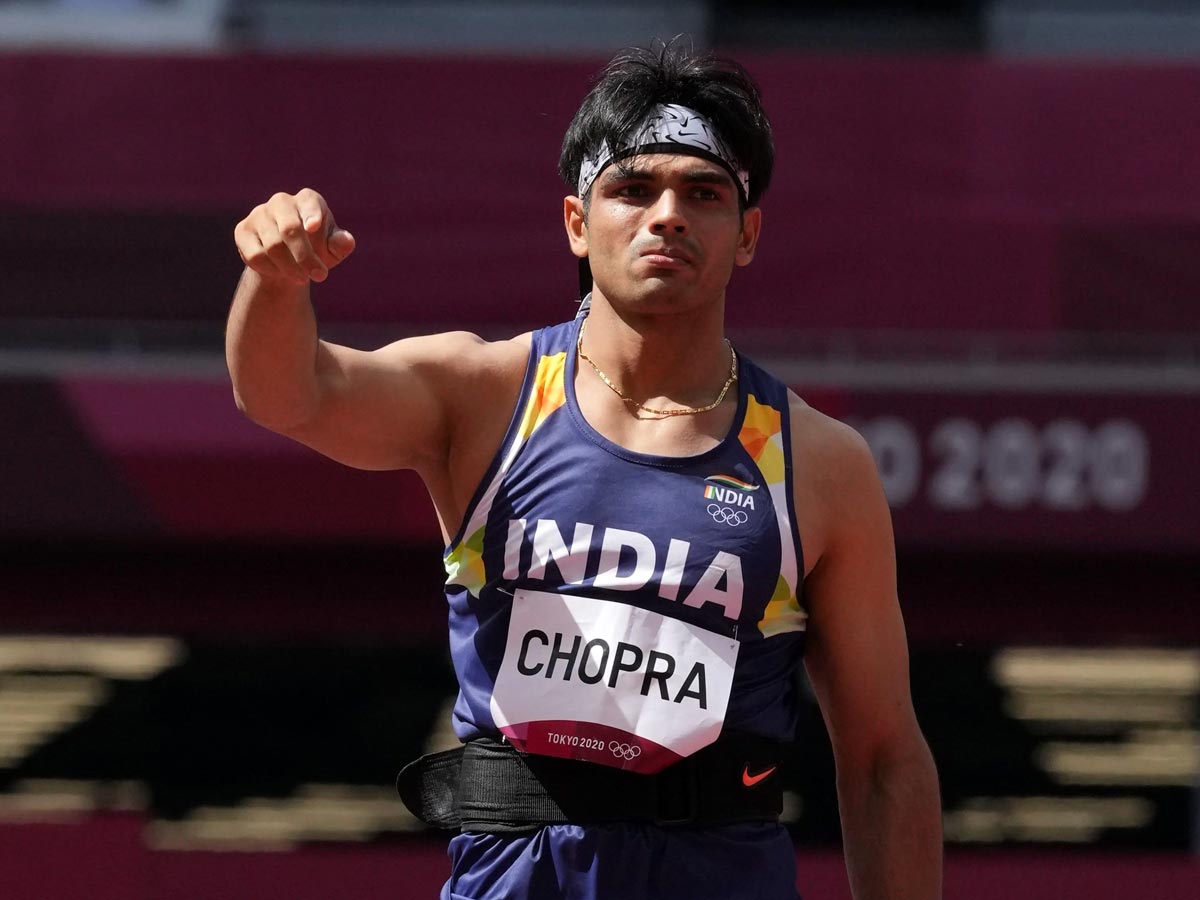 Neeraj Chopra became a household name in India after the 23-year-old created history by winning the gold medal in the javelin throw at Tokyo Olympics 2020. The journey of Neeraj Chopra from a Junior Commissioned Officer in the Indian Army to a gold medalist at the Tokyo Olympics is an inspiration for the entire nation and especially the youngsters.
Birth and Early Life: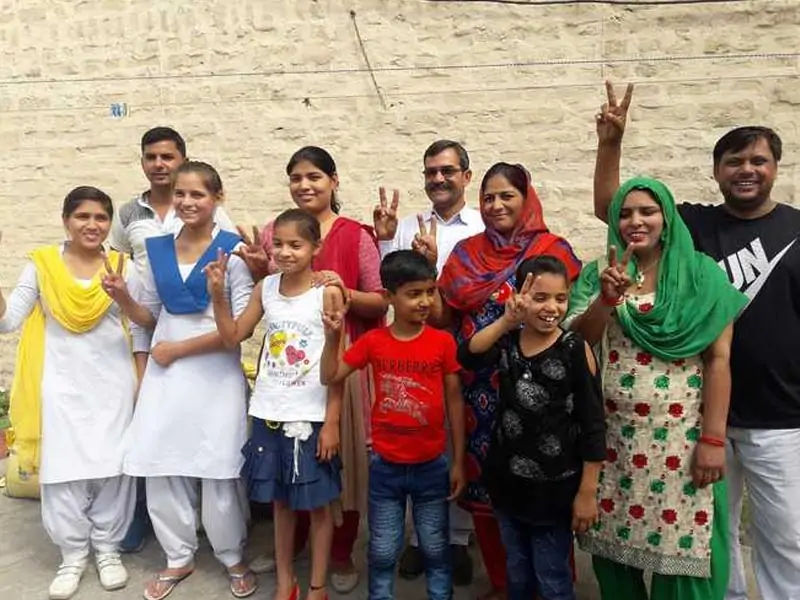 Neeraj was born on December 24,1997, to Satish Kumar and Saroj Devi in Khandra village in Haryana's Panipat. The athlete comes from a family of farmers, and he has two sisters.
Neeraj graduated from Dayanand Anglo-Vedic College in Chandigarh and is currently pursuing a Bachelor of Arts from Lovely Professional University in Jalandhar, Punjab.
Chopra's introduction to fitness and gym equipment happened at a very early age. He was often teased by other kids in his locality due to his obesity. Seeing his child getting bothered by this, Neeraj's father enrolled him in a gymnasium at Madlauda. When the former visited the Panipat Sports Authority of India center, Chopra's talent was spotted by javelin thrower Jaiveer Choudhary. He next enrolled in a gym in Panipat and continued to work on his fitness.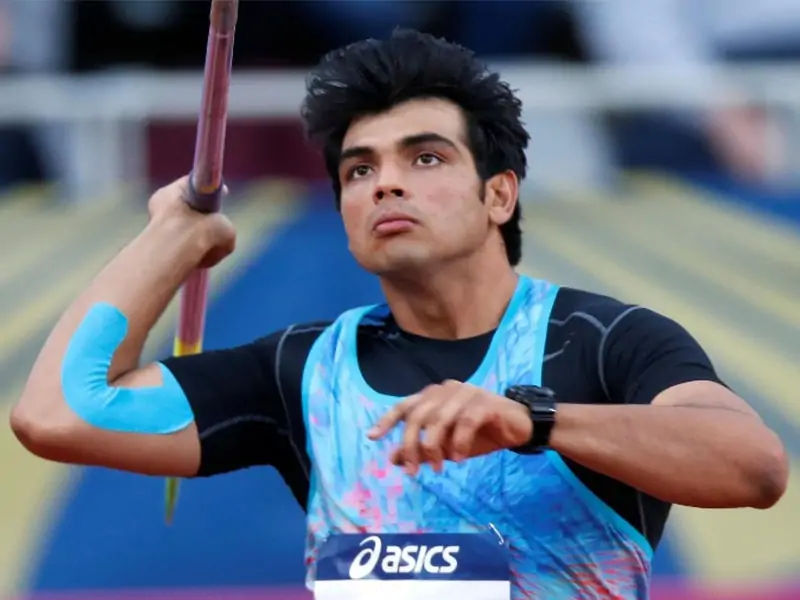 Neeraj started to train under Jaiveer Choudhary, and the latter was his first coach. Choudhary decided to coach Chopra after the latter achieved a 40-meter throw without any training. The athlete was just 13 when he was admitted to the Tau Devi Lal Sports Complex in Panchkula. He was coached by Naseem Ahmad for long-distance running and javelin throw.
Chopra's first major victory in a tournament came in 2012 when he won the junior nationals in Lucknow. Chopra created a new national record throw of 68.40 meters. In 2013, he participated in the World Youth Championships in Ukraine, his first international tournament. However, he had to wait one year to get his first international medal when he won a silver at the Youth Olympics Qualification in Bangkok in 2014.
In 2015, Chopra achieved a world record throw of 81.04 meters in the junior category in 2015 All India Inter-University Athletics Meet, breaching the 80 meters mark for the first time. He started training at Netaji Subhas National Institute of Sports, Patiala, in 2016. He won a gold medal at the 2016 South Asia Games. Chopra achieved a throw of 84.23 meters at the event, equalling the Indian national record.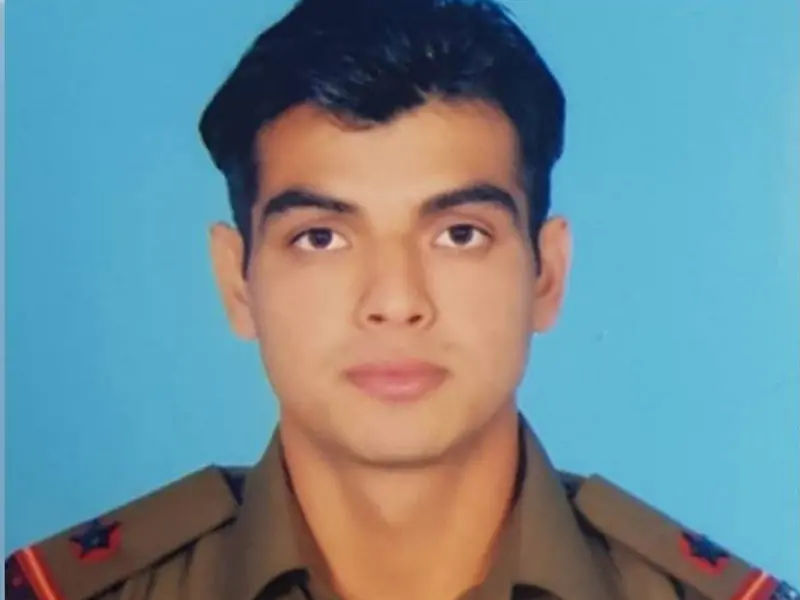 2016 was a very fruitful year for the Indian star athlete. He won a gold medal in the 2016 IAAF World U20 Championships in Poland. He achieved a throw of 86.48 meters to set a world junior record. Chopra's stellar performance at the South Asian Games prompted the Indian Army to offer him a direct appointment as a Junior Commissioned Officer in the Rajputana Rifles. He was appointed to the rank of Naib Subedar. Chopra's official induction into the Army happened in December 2016, and he was granted leave for training. He started training at the Sports Authority of India center in Bangalore.
A Star in Making
The golden era of Chopra's career started in 2017. He won gold in the 2017 Asian Athletics Championships with a throw of 85.23 meters. In 2018, Chopra became the first Indian to win the javelin throw at the Commonwealth Games with a season-best throw of 86.47 meters. He bettered his own record at the Doha Diamond League with a throw of 87.43 meters.
He represented India at the Asian Games in 2018, making his debut in the event. He won a gold in the javelin throw at the event, thanks to his throw of 88.06 meters, which helped India get its first gold in the javelin throw at the Asian Games. For this special feat, Chopra was rewarded by the Athletic Federation of India as he was the only track and field athlete that year to be recommended for Major Dhyan Chand Khel Ratna, the country's highest sports award. However, he was conferred with the Arjuna Award in 2018. He was also rewarded by the Indian Army as he was promoted to Subedar rank the same year.
With all the achievements under his belt, Chopra was set to represent India at Tokyo Olympics. But he suffered an elbow injury and had to undergo surgery in May 2019. Despite undergoing surgery, Chopra managed to make a comeback. He traveled to South Africa in November 2019 to train under German biomechanics expert Klaus Bartoneitz. The delay in the Olympics due to the pandemic proved to be a blessing in disguise for Chopra as it bought him enough time to recover completely and prepare for the event.
After a 16-month break, Chopra made a stunning comeback as he won the Athletics Central North West League Meeting in South Africa with an impressive throw of 87.86 meters. The same event helped him qualify for the Toyo Olympiad. Chopra faced many difficulties in receiving proper training due to the pandemic. Still, he was supported by the Odisha state government and the Athletics Federation of India.
Glory at 2020 Tokyo Olympics
Chopra's journey at the Tokyo Olympics began on August 4, 2021. He was placed in Group A. He achieved an impressive throw of 86.65 meters to top his group and qualify for the finals.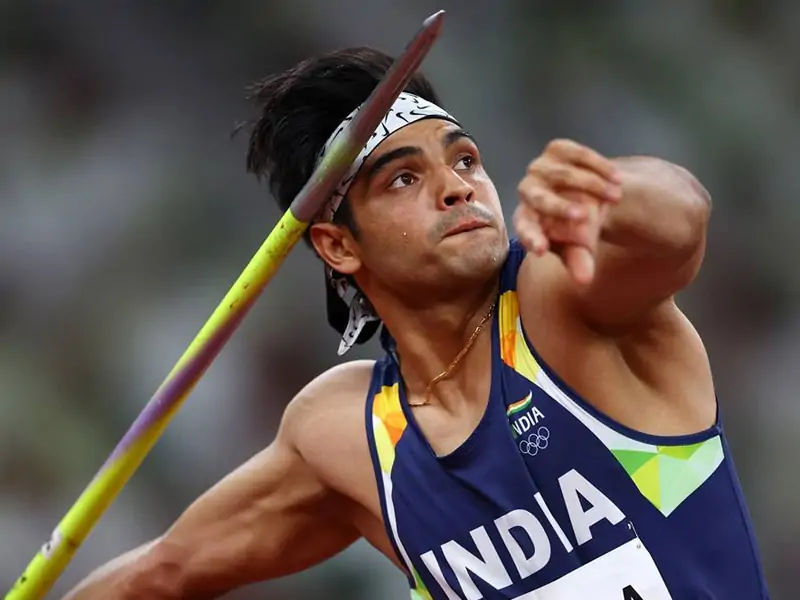 August 7 was the day when Chopra fulfilled the dream of over 1.3 billion Indians as he achieved a throw of 87.58 meters to win the first and only gold for India at Tokyo Olympics.
Records Shattered: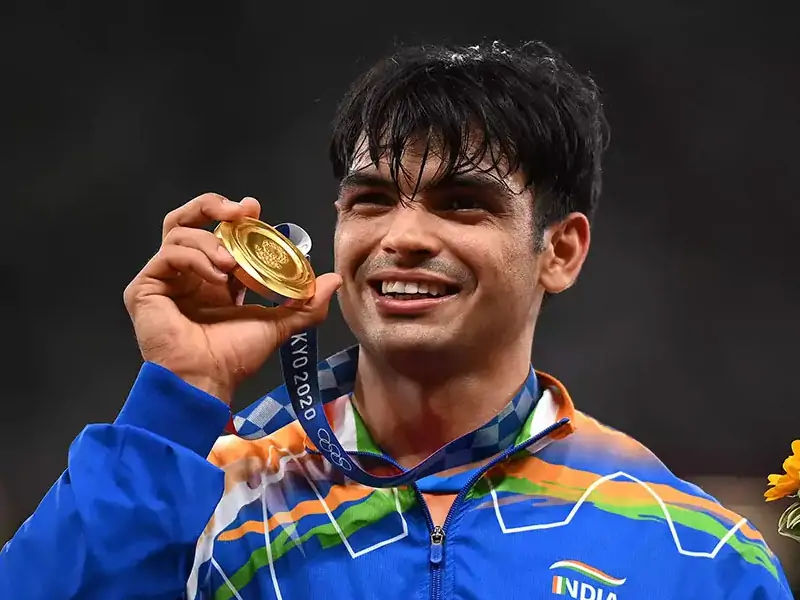 Chopra became the first Indian Olympian to win a gold medal in athletics with gold under his belt. He is also the first Indian Olympic medalist in athletics in the post-independence era.
He also became the second Indian to win an individual Olympic gold medal, only next to Abhinav Bindra. Chopra won millions of hearts when he dedicated his medal to Late Shri Milkha Singh and former Olympian PT Usha.
Chopra is most likely to get the prestigious Major Dhyan Chand Khel Ratna Award.