Odisha Food: Land of Holy and Serene Food

06:10:00 PM, Friday 9th of April 2021 | in Food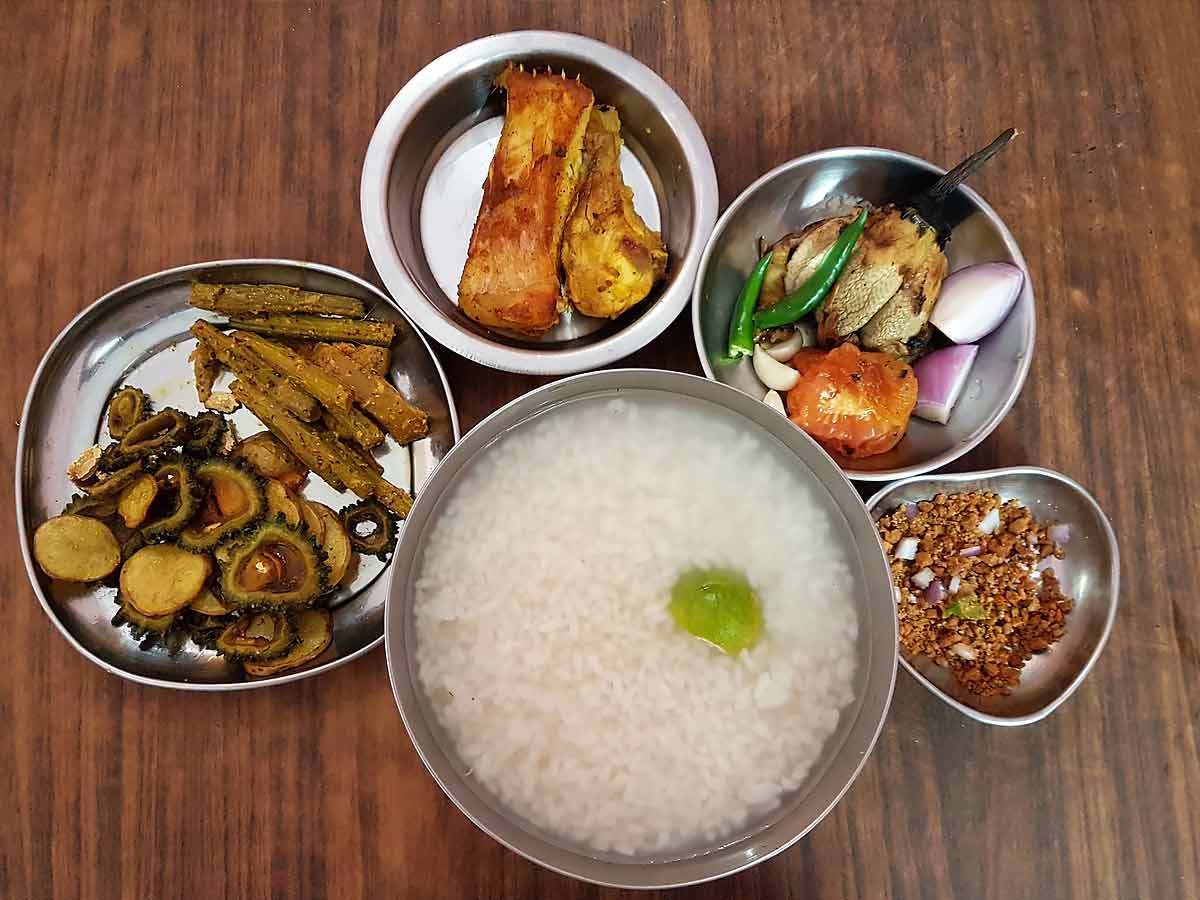 Odisha has a plain but distinct cooking style that gives it its own name, making it a major culinary tourism destination in east India. Odisha's cuisine is mostly rice-based, as the state is largely covered by lush plains and humid climate conditions. When opposed to other Indian states' cuisines, Odiya cuisine uses a mixture of locally sourced fruits, cereals, pulses, dairy products, seafood, and fewer spices and oil. Despite this, the ingredients and cuisine are rich in flavor, flavor, and fragrance.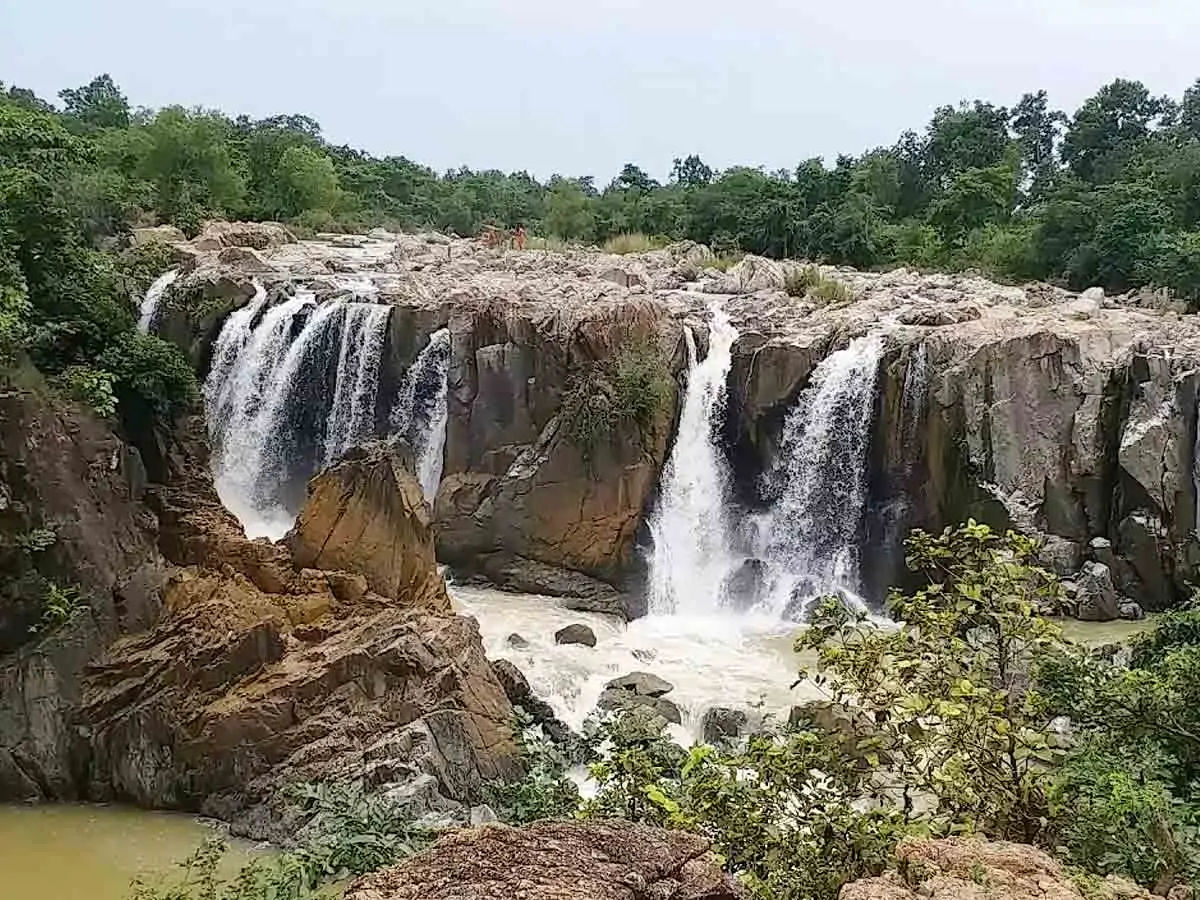 Khechidi (rice, lentils, and ghee) is a common rice dish in Odisha, as is Palau (vegetables, dry fruits, and spices); sweet rice dish, Kanika (dry fruits and ghee); Ghee rice, and Pakhala (watered rice served with curd and stir-fried vegetables). Lentil dishes go well with rice. Some of the most common lentil dishes are the vegetable and spice-laden Dalma, the pure and essential Dali with a spicy tadka. The tasty and flavorful Besara is made with vegetables, lentils, amaranthus, mustard paste, and badi.
Food is a holy festival in Odisha, Lord Jagannath's land, a sacrifice made to god until it is consumed by the masses. Though rice is the most popular staple and mustard oil is the primary cooking medium, most temple dishes are cooked in ghee while avoiding garlic and onion.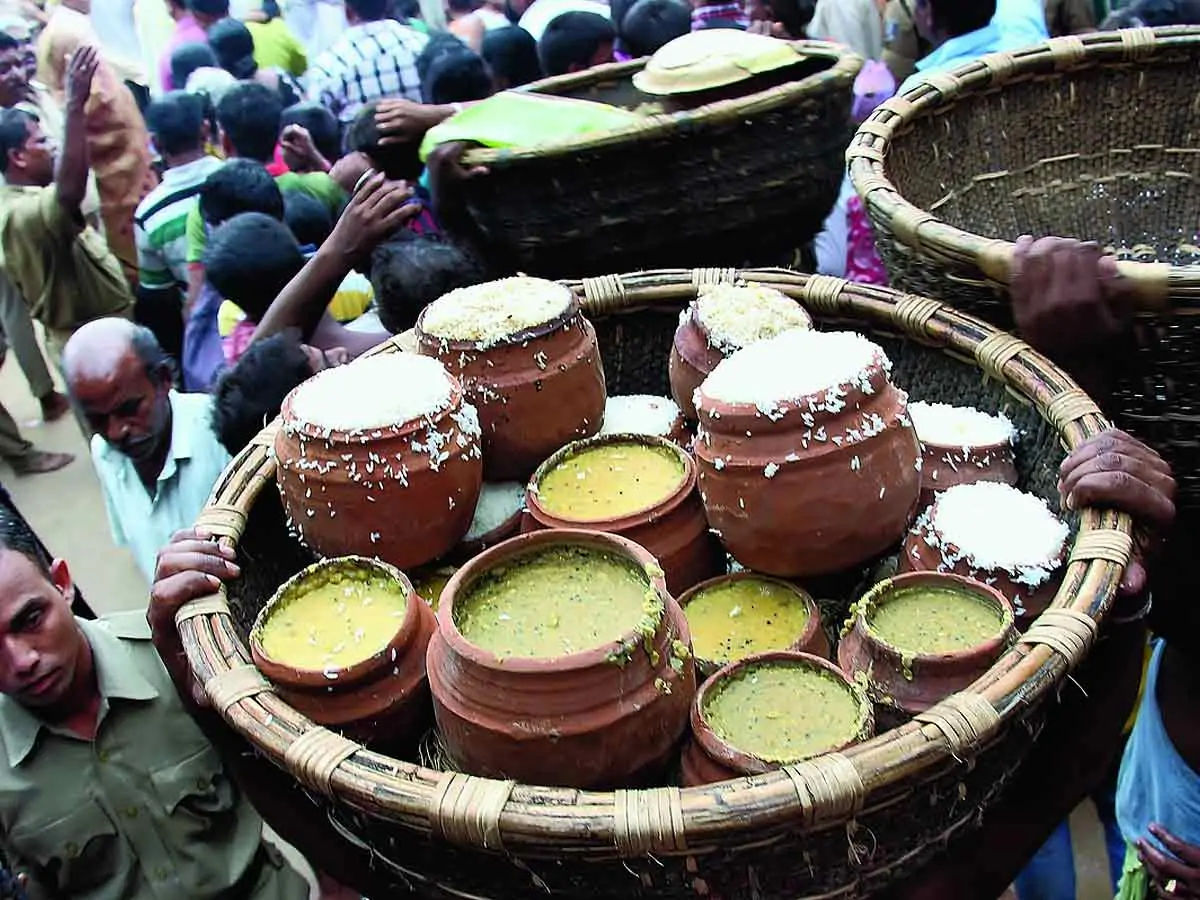 Odiya cooks from the Puri area were highly sought after in East India due to their ability to prepare food following Hindu scriptures and purity norms. Many people were working in Bengal during the nineteenth century. As a result, they brought several Odiya dishes with them. The rasgulla, which was invented in Puri and has a 700-year history of being served as bhog at the Mahalaxmi Temple, is perhaps the most popular export.
Odiya cuisine is not fiery or fatty, allowing the flavors of the dish to shine through. Curd-based dishes are common, particularly with fish, brinjal, or okra. Panch phutana, a blend of five spices – rai (mustard), jeera (cumin), methi (fenugreek), saunf (aniseed), and kalonji – is the traditional seasoning, similar to panch-phoran from neighboring Bihar/Jharkhand (black cumin). Kalonji and mustard paste are used in the bordering regions of West Bengal, and the curries are mildly sweet. The southern presence can be seen in the love of dosa, idli, and vada (locally called bara) with sambar, chutney, and use of tamarind and curry leaves.
10 Traditional Dishes in Odisha
Dalma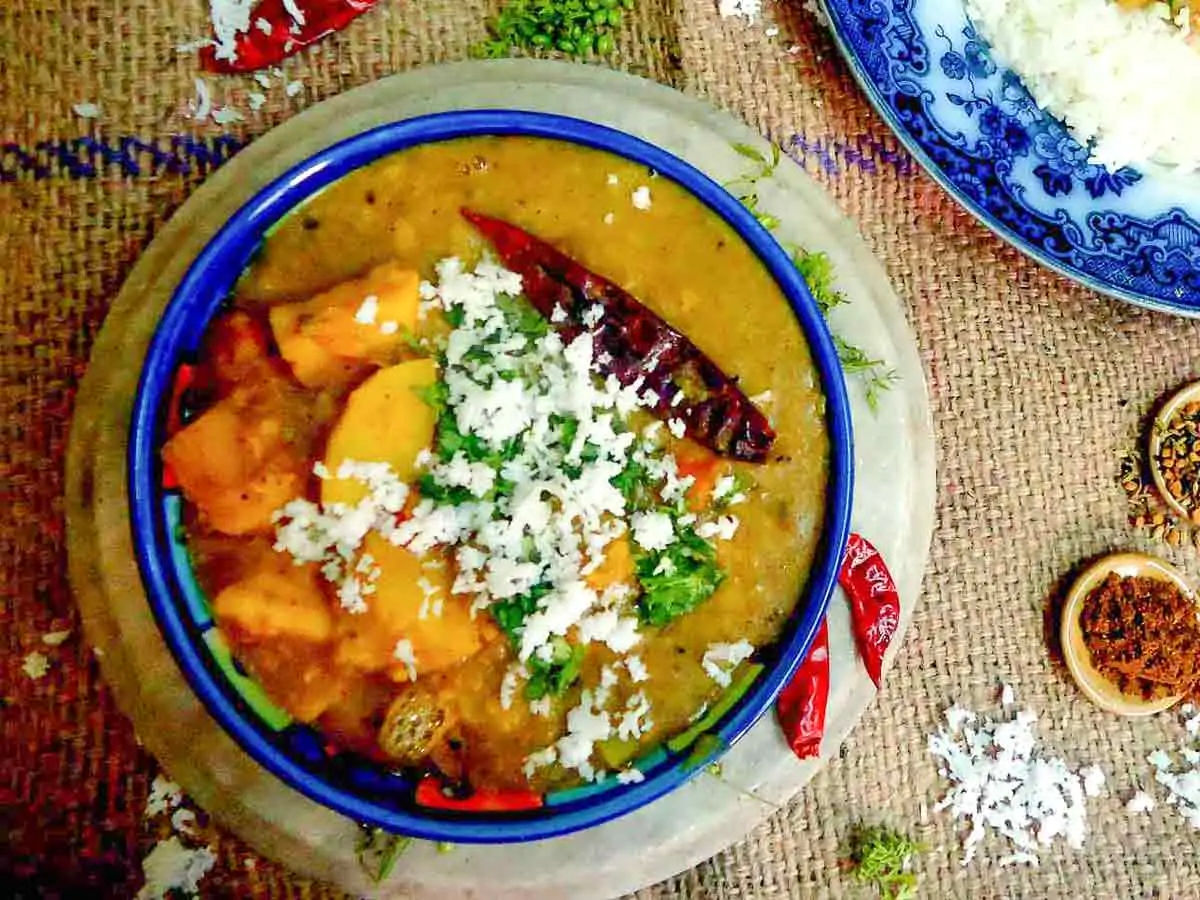 Dalma is an aromatic curry made of toor dal, chana dal, pumpkin, onion, brinjal, and other nutritious vegetables. The meal is not only delicious, but it is also nutritious. Only during the Kartika mahina of the Hindu calendar, which normally occurs between October and November, do the people of Odisha make a special form of Dalma known as the Habisha Dalma.
Chhena Poda
If you have a weakness for baked goods, Chhena Poda will undoubtedly win your heart. It is one of Odisha's most popular sweets, made with fresh chhena. The chhenna is baked until it turns brown after being infused with semolina, ghee, raisins, and other dried fruits. It looks like a cake after baking, then it is sliced into slices and served.
Poda Pitha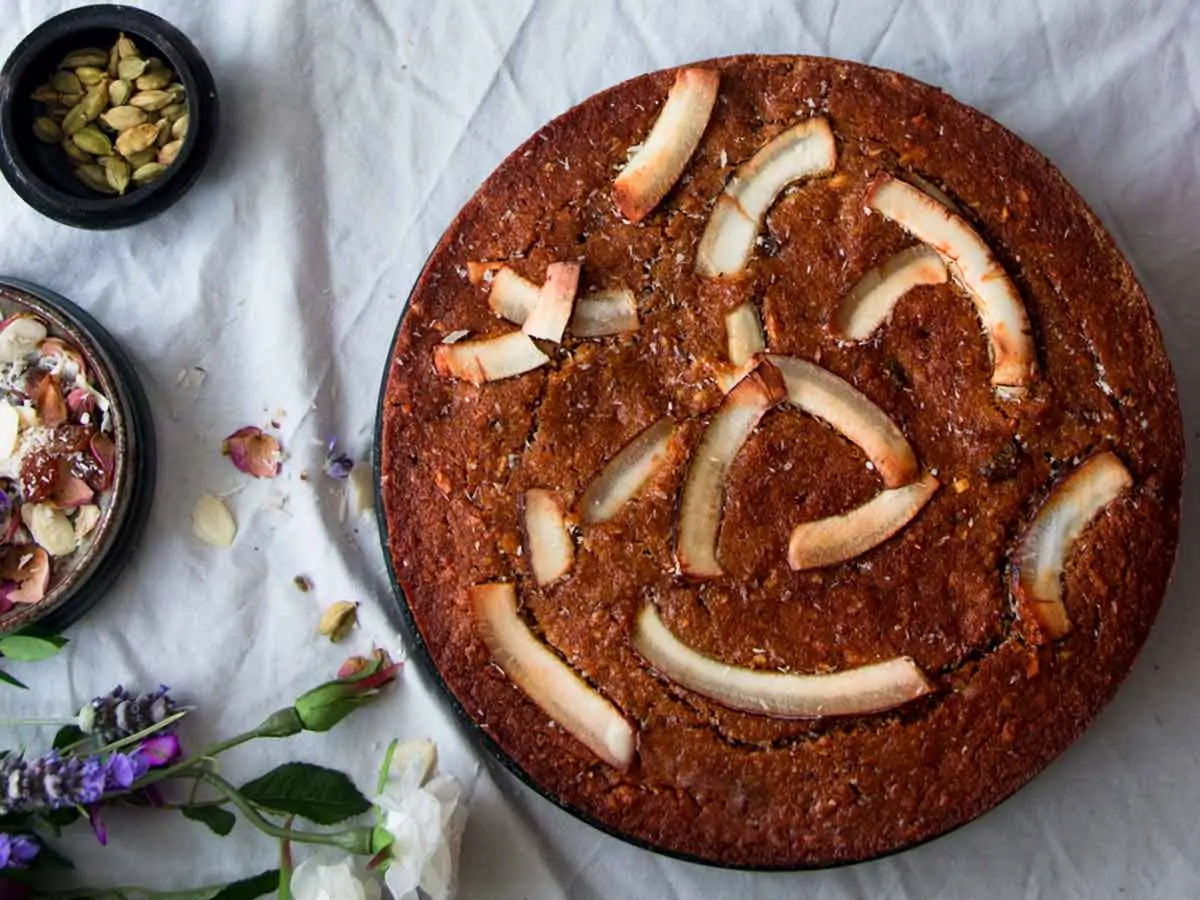 This is yet another Odia dish that has been baked in a caked style. It is also known as urad dal jaggery cake. This recipe's main ingredients are jaggery, coconut, bay leaves, rice flour, dried fruits, and milk. It is prepared during the famous Raja festival in Odisha. This three-day festival allows women to take a break from their everyday household chores and play indoor sports.
Enduri Pitha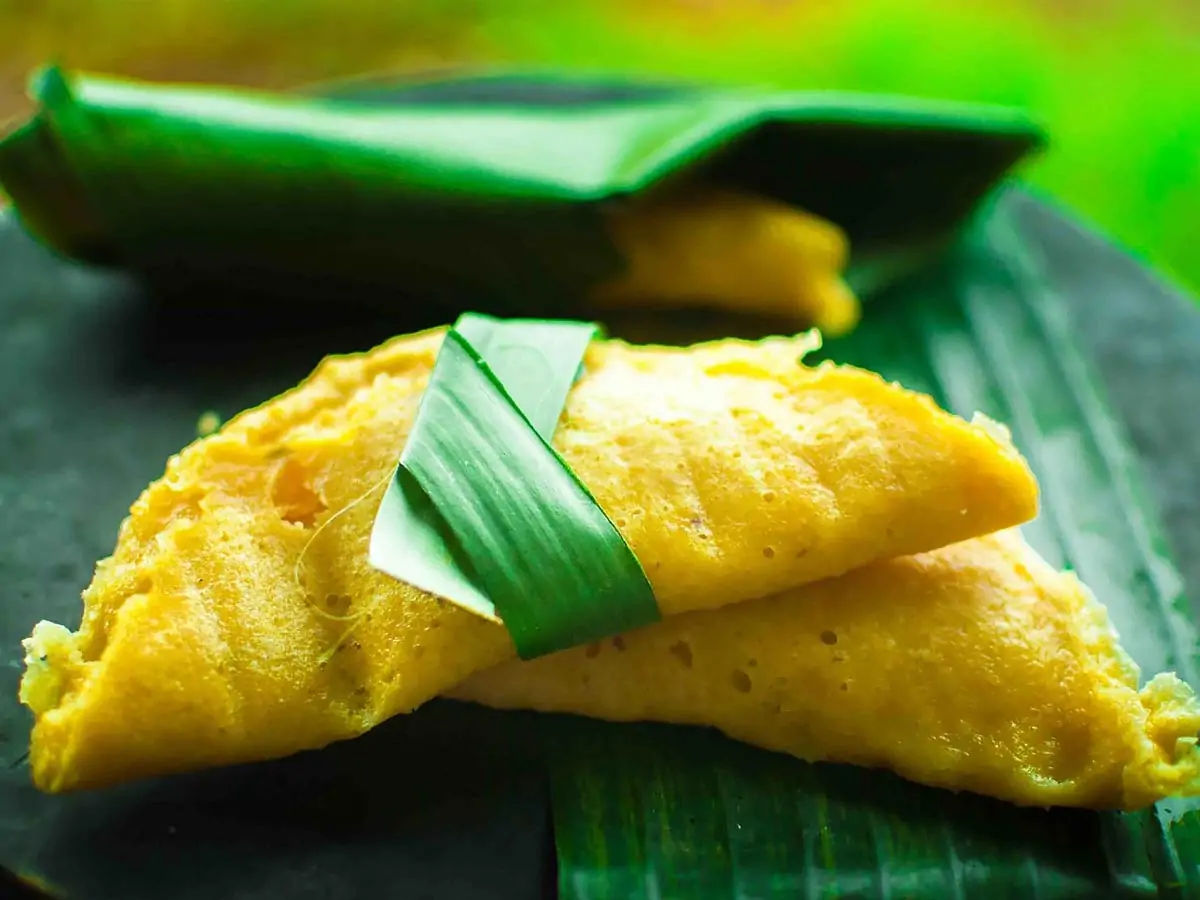 This dish's main ingredients are grated coconut, jaggery, and turmeric leaves. Sautéed coconut, jaggery, and spices are combined to make a dish. Dollops of this mixture are then placed inside the turmeric leaves, folded, and steamed for approximately 10 minutes. Enduri pitha is also referred to as Haldi patra pitha.
Kakera Pitha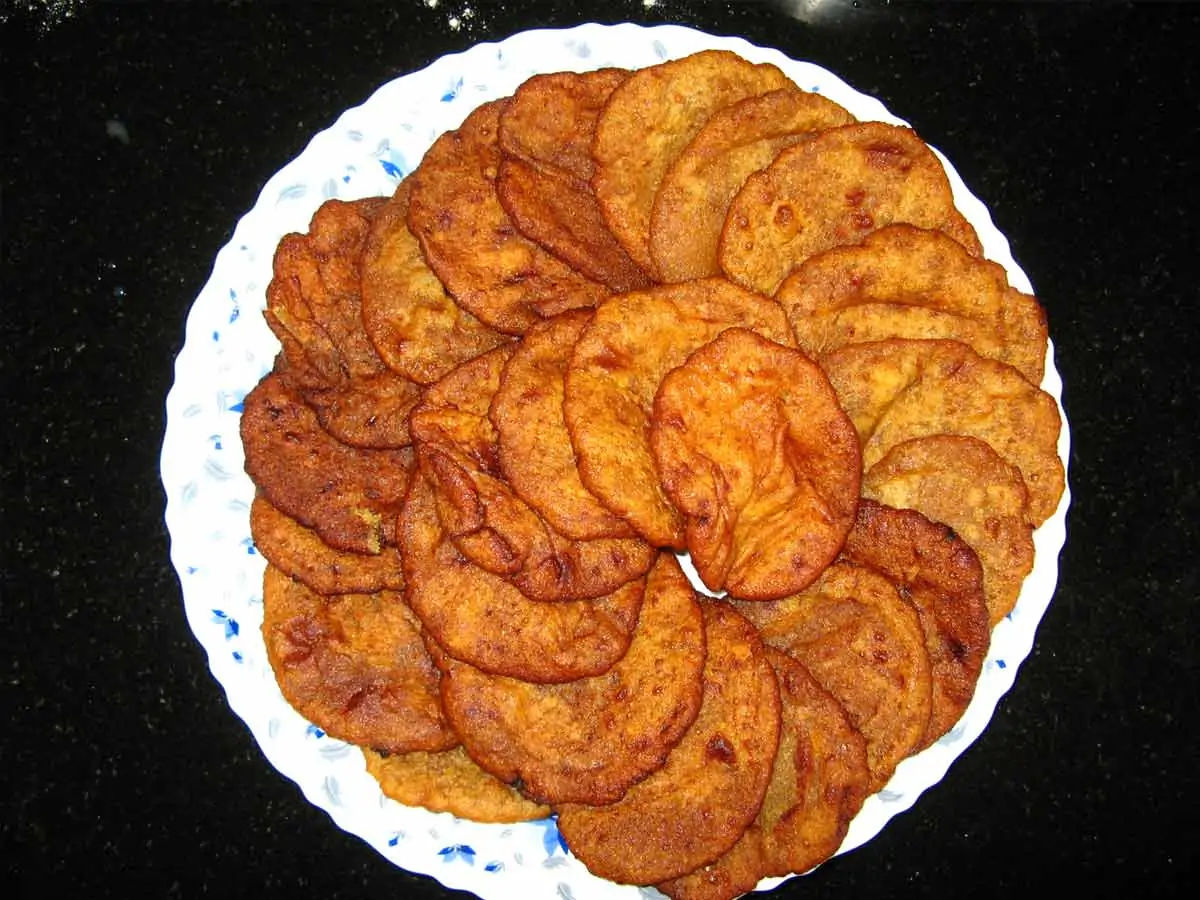 Odisha's Kakera pitha is a deep-fried semolina dessert flavored with fennel and cardamon. It is one of the most popular desserts in Odisha and is served as prasad in many temples. One taste of this luscious treat would leave you wanting more.
Manda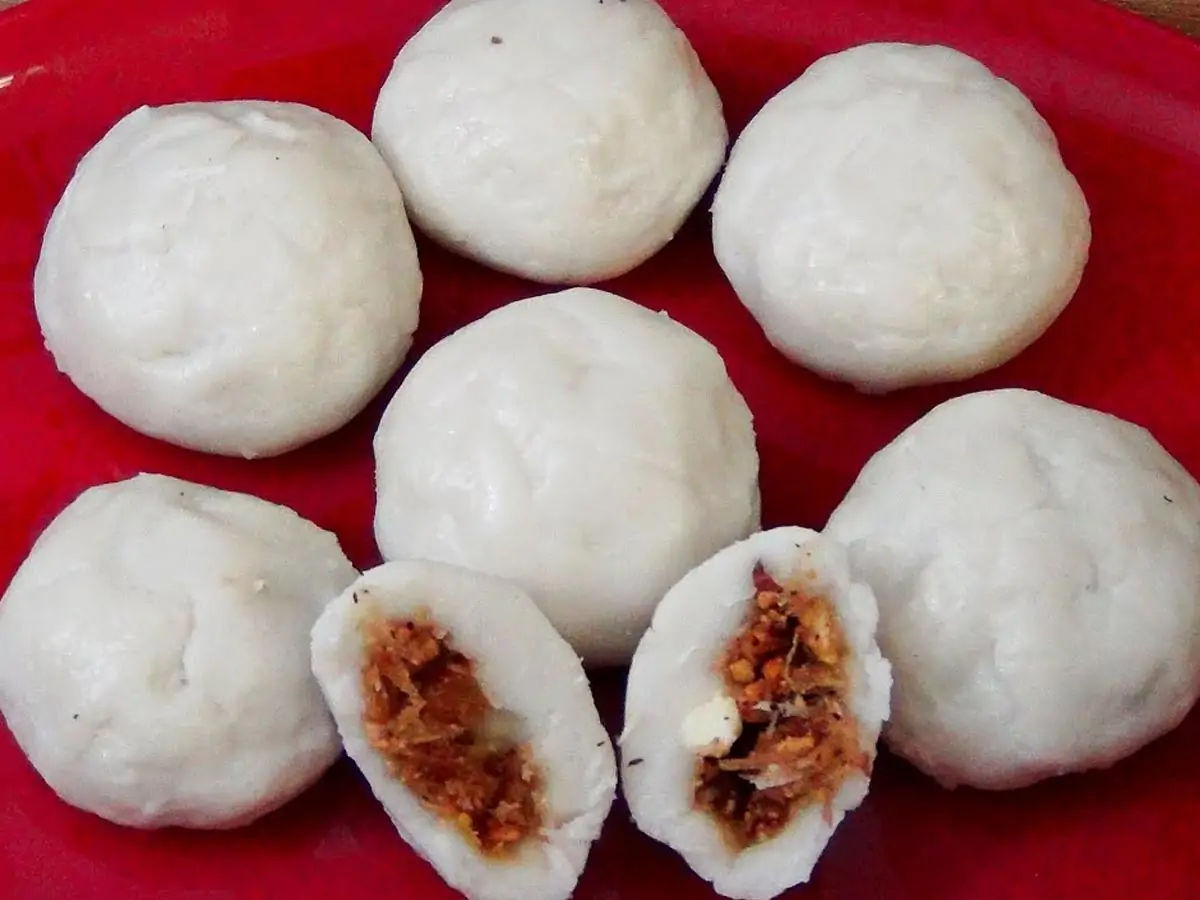 Manda pitha, or rice flour dumpling, resembles rasgulla on the outside but has a coconut stuffing inside. It is also similar to Kozhakkattai from South India and Modak from Maharashtra. It is usually made during the monsoon and post-monsoon seasons for festivals such as Gamha Purnima, Manabasa Gurubara, and Kumar Purnima.
Korakhoi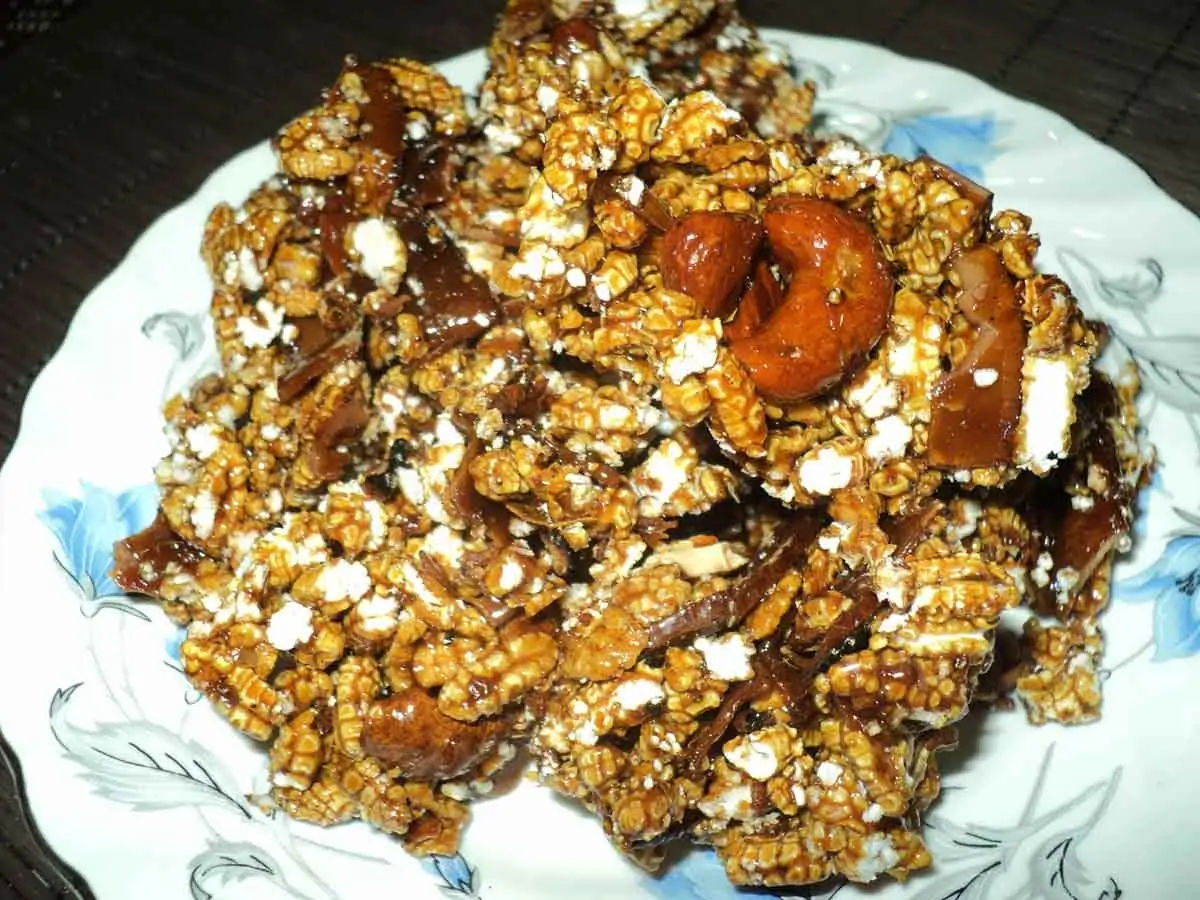 This crunchy caramelized old-town delicacy is made with jaggery, coconut, khai, and cardamoms. Korakhai is also provided as prasad to several deities. These are sold in bags, and since they are dry, many visitors choose to take them with them on their way home. In Bhubaneshwar, a shop called Baya Baba Kora Khai is well-known for selling this dry candy.
Khaja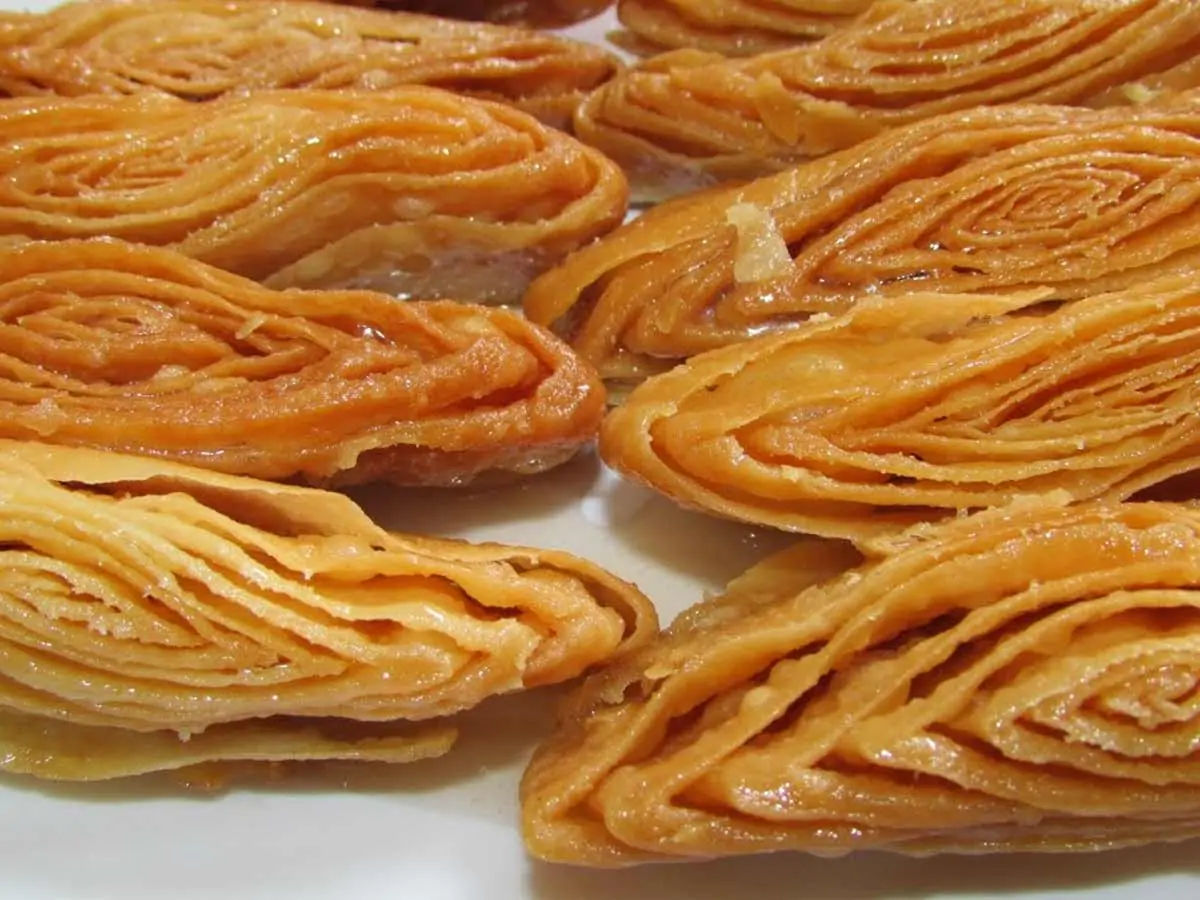 The crispiest and most tasty coastal sweet is khaja Khaja, or a fritter dipped in sugar syrup. It is one of the things in Puri's Jagannath temple's Chaapan Bhog. The Chappan Bhog is made up of 56 different kinds of food that are eaten as prasad. Puri receives a large number of Bengali tourists each year, and Khaja is very popular with them.
Badi Chura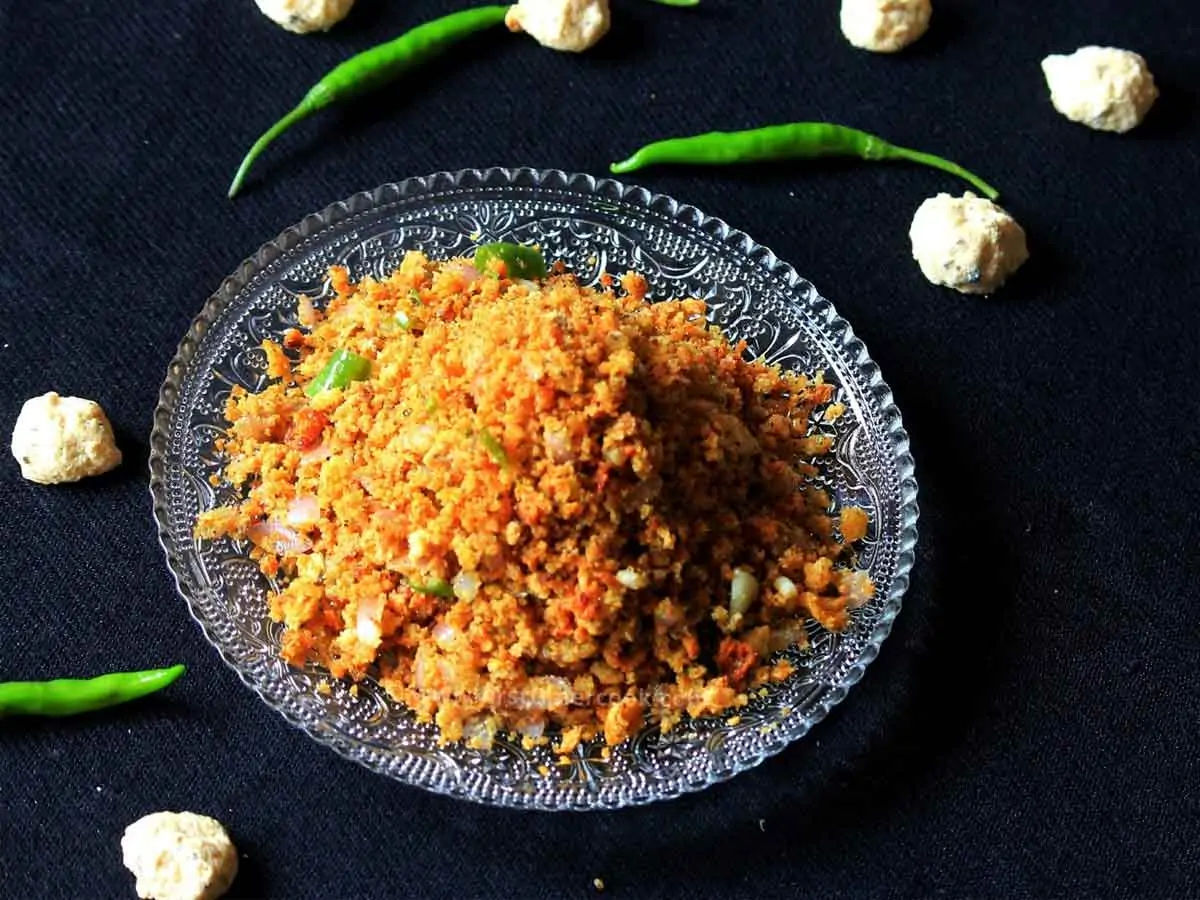 This dish will make you think of Upma. Sundried red lentil dumplings (masoor dal badi) are fried in a low flame to create this dessert. The fried dumplings and sliced onions, garlic, cloves, and green chili are crushed and mixed. After adding a pinch of salt to this mixture, the finished Badi Chura is served with plain rice or Pakhala.
Pakhala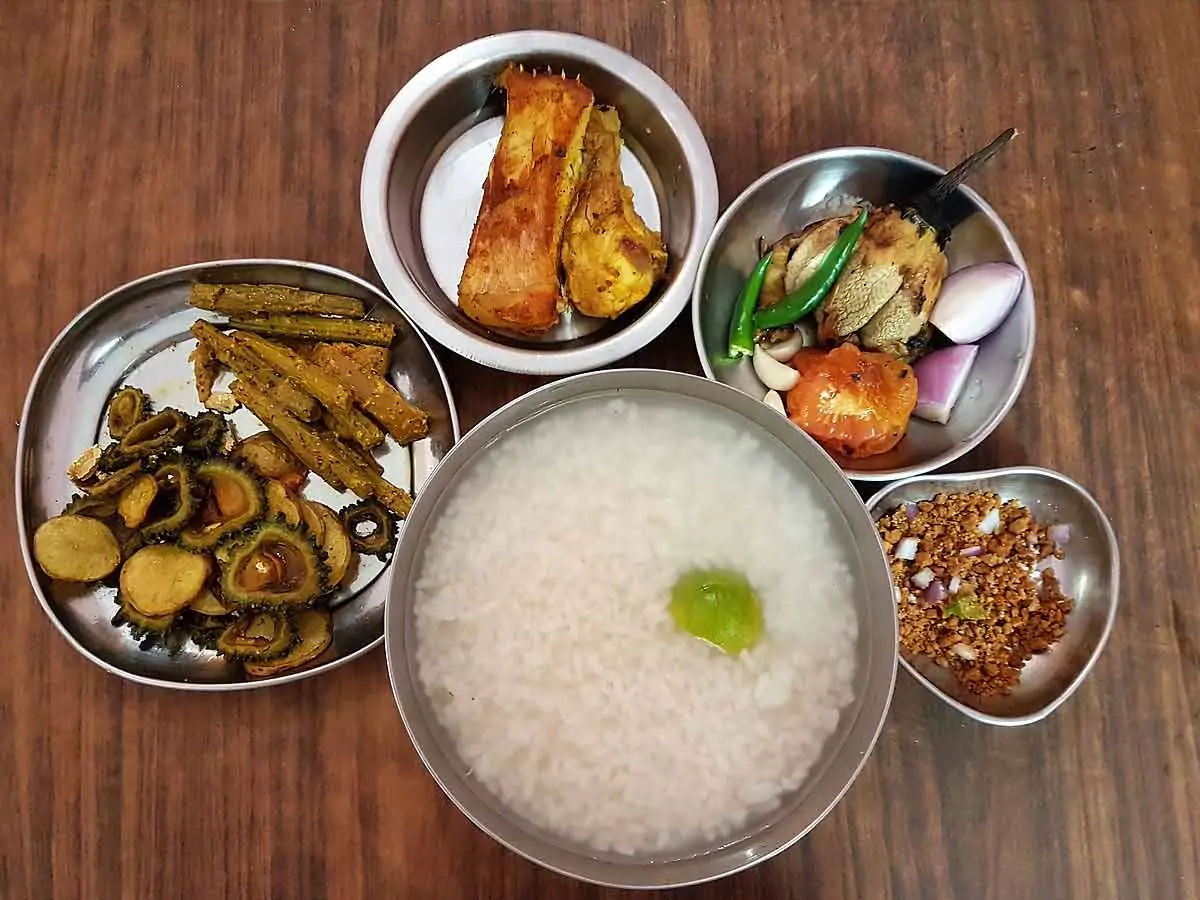 This is a cooling summer dish from Odisha made from rice that has been soaking in water overnight. The water is strained out in the morning, and freshwater is applied to the rice. The moist rice is sautéed with salt, tempered spices, mint or basil leaves, and curd. This dish is often eaten with Badi Chura. According to locals, Pakhala promotes restful sleep.