Richard Branson - Business Magnate, Investor And Author

05:20:00 PM, Friday 20th of August 2021 | in People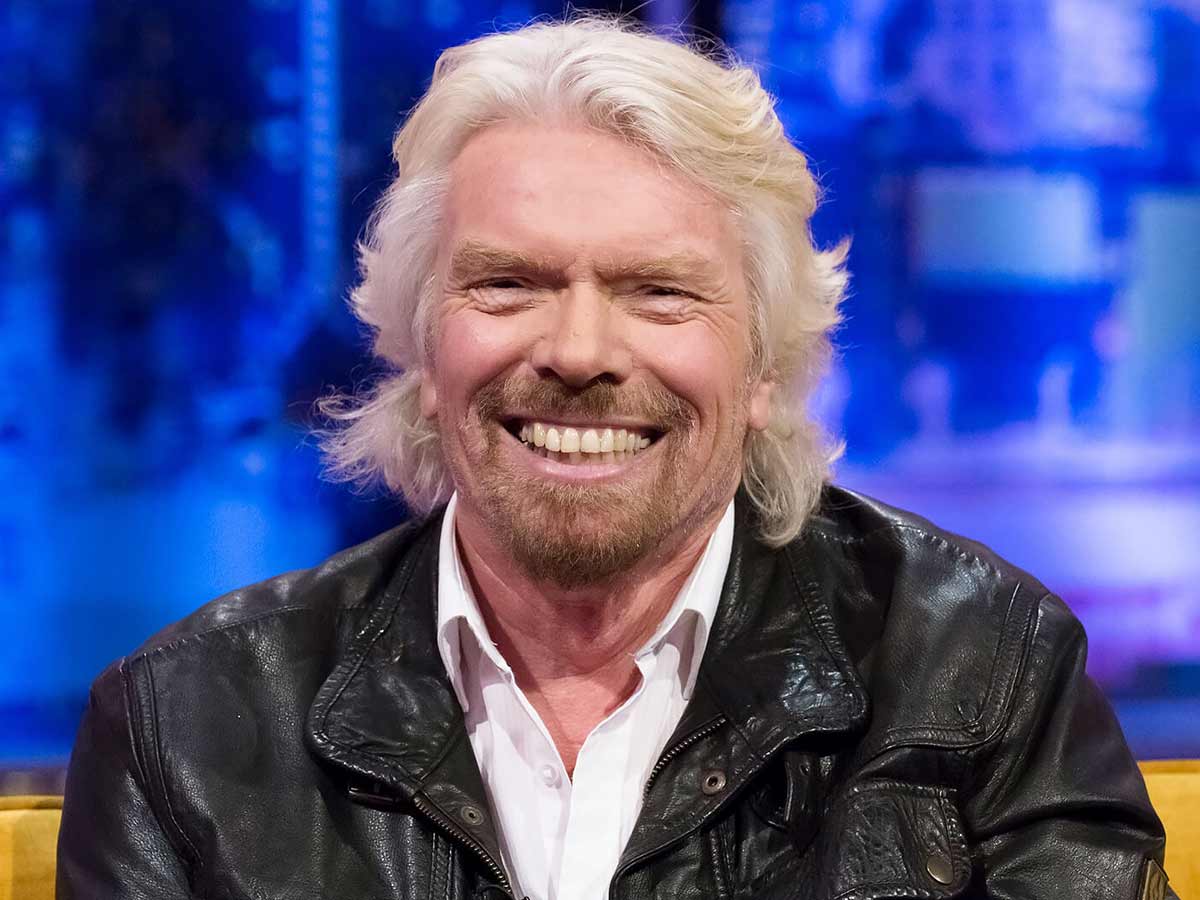 Richard Branson, a renowned personality, is always been an inspiration to every one of us. He is a person with so many talents and has achieved so much in his life. With the full name, Sir Richard Charles Nicholas Branson is a British entrepreneur and adventurer. Sir Richard Branson, the head of the Virgin Group Limited, is known to us for setting records in powerboat racings and hot-air ballooning and for his other publicity stunts. He is a person with inborn talents and skills. The whole life story of Richard Branson is so inspiring that everybody would like to become a person just like him.
Richard Branson has well-established himself on his own. And to know about him and his life is always an honor and inspiration. Many entrepreneurs look up to his journey's life, efforts, and experiences to make their dreams come true by learning from him, and it is indeed a great step. Hence, keep reading! So, to help you out and contribute to the fulfillment of the dreams of such persons, this blog is an initiative.
EARLY LIFE OF RICHARD BRANSON
Richard Branson was born in Blackheath, London. His mother, Eve Branson, was a former ballet dancer and air hostess. His father, Edward James Branson, was a barrister. Richard Branson has two younger sisters too, Lindy Branson and Vanessa Branson. Once on the show 'Finding Your Roots, ' Richard Branson was found to have 3.9% of South Asian (Indian) DNA, likely through intermarriage. Later, he revealed that one of his great-great-great grandmothers was an Indian, and her name was Ariya.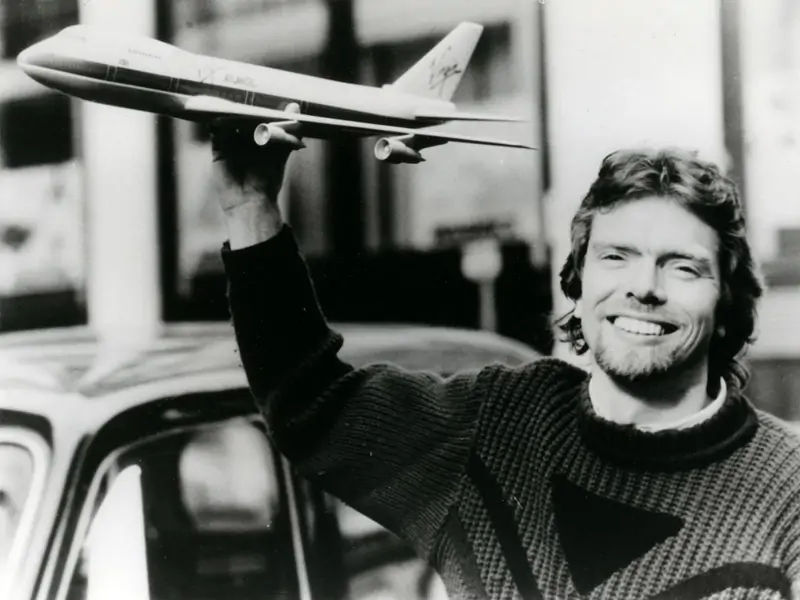 Richard Branson did his schooling at Scaitcliffe School, a prep school in Surrey. Then he switched to the Cliff View House School in Sussex. Then until the age of sixteen, Richard Branson attended the Stowe School, an independent school in Buckinghamshire. Due to dyslexia, Richard Branson had poor academics. Even on his very last day of the school, his headmaster, Robert Drayson,, told him that he would end up either a millionaire or a prison. However, the parents of Richard Branson were very supportive of all his endeavors.
EARLY BUSINESS CAREER OF RICHARD BRANSON
Richard Branson started off squatting from 1967 to 1968 in London. After the failed attempts to grow and sell both the Budgerigars and Christmas Trees, Richard Branson launched a magazine named Student in 1966 with Nik Powell. The first issue of Student appeared in January 1968, and just a year later, the net worth of Richard Branson was $50,000. Although the magazine was initially not as successful as he hoped it to be, it later became a vital component of the mail-order record business, which was started by Richard Branson from the same church that he used for the Student. Eventually, Richard Branson started a record shop in Oxford Street, London.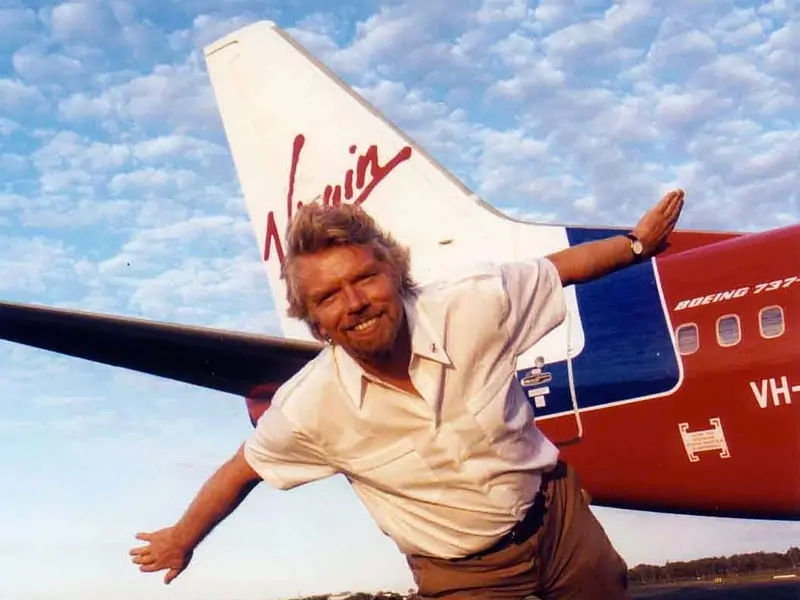 FOUNDING OF THE VIRGIN
Richard Branson bought a country estate in Oxford and established a residential recording studio, The Manor Studio. From the money earned by the recording studio, Richard Branson with Nik Powell launched the Virgin Records, a record label in 1972. Even the first release of Virgin Records was a chart-topping best-seller. Virgin Records have signed many controversial bands, which the other companies were reluctant to sign. The Virgin records are also praised for exposing them to the lesser-known Avant-garde music such as Faunt and Can. Also, the credit for introducing the culture club to the music world goes to Virgin Records only.
ENTRY OF RICHARD BRANSON INTO THE AIRLINE INDUSTRY
The entry of Richard Branson into the airline industry began during his trip to Puerto Rico. His flight got canceled, and then he decided to own a charter his own plane the rest of his way and offered a ride to the rest of the stranded passengers for a small fee to cover the cost. In the year 1984, Branson formed Virgin Atlantic and Virgin Cargo. Also, in the year 1985, he formed Virgin Holidays.
TELECOM VENTURES, RAILWAYS, AND WORLDWIDE IMPACT
In the year 1992, Richard Branson, to keep his airline company afloat, sold the virgin label to EMI. In 1996, he created V2 Records to re-enter the music business, owning 5% to himself. Virgin also acquired a European short-haul airline, Euro Belgian Airlines, and renamed it Virgin Express. The in the year 1997, Branson entered the railway business too when there was the privatization of the British Rail. Then in the year 1999, Richard Branson launched Virgin Mobile and airline Virgin Blue in Australia in the year 2000.
ENTRY INTO SPACE TRAVEL AND THE VIRGIN MEDIA
On September 25, 2004, Richard Branson announced the deal under a new space tourism company, Virgin Galactic. The spacecraft, SpaceShipTwo,, is manufactured by The Spaceship Company, founded by Branson and Rutan but solely owned by Virgin Galactic. In the year 2006, the airline was merged with SN Brussels Airlines forming Brussels Airlines. Also, it started a national-based airline based in Nigeria and is called Virgin Nigeria.
The next venture of Richard Branson included the Virgin Fuels, which was set up to respond to global warming and to exploit the recent spike in fuel costs by providing fuel at lower prices to automobiles. Moreover, in July 2006, Richard Branson sold his Virgin Mobile company and launched Virgin media in 2007.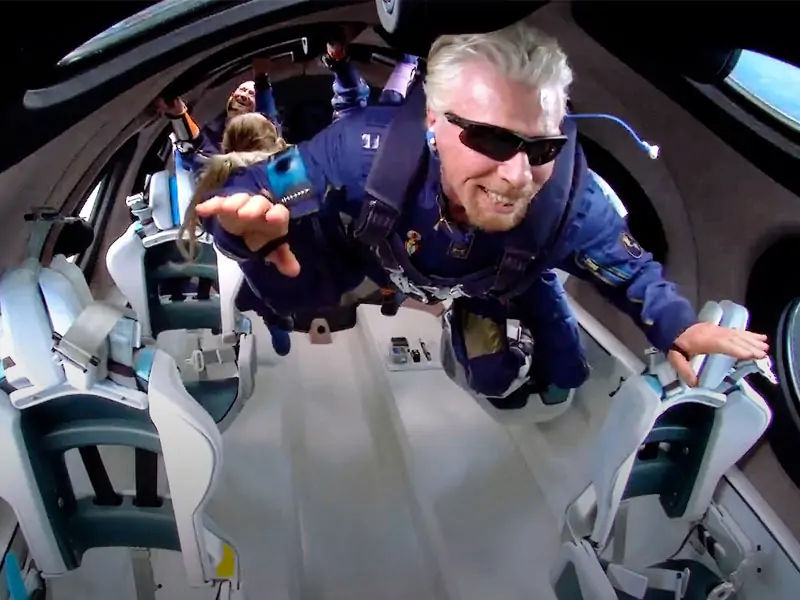 RICHARD BRANSON'S HEALTHCARE AND HOTELS
In 2008, Virgin Healthcare announced that it would be opening a chain of healthcare clinics that will offer conventional medical care with homeopathic and complementary theories. In the year 2010, Richard Branson Virgin Hotels too. Besides this, Richard Branson continued to invest and develop the Virgin Group. Even in the pandemic, he did his best to save all his projects and companies from the loss.
Moreover, in July 2021, Richard Branson took a flight. He reached the edge of space on a Virgin Galatic spacecraft called VSS Unity. And this effort made him the first billionaire founder of a space company to travel to the edge of space.
In a nutshell, Richard Branson is a person that has not left any of the rooms empty. Withh his hard work, skills, and effort, hes,has made his parents and family proud and his country. His achievements are indeed an inspiration for all of us.