Suresh Raina: One of the best t-20 batsmen in the world

03:50:00 PM, Thursday 6th of May 2021 | in People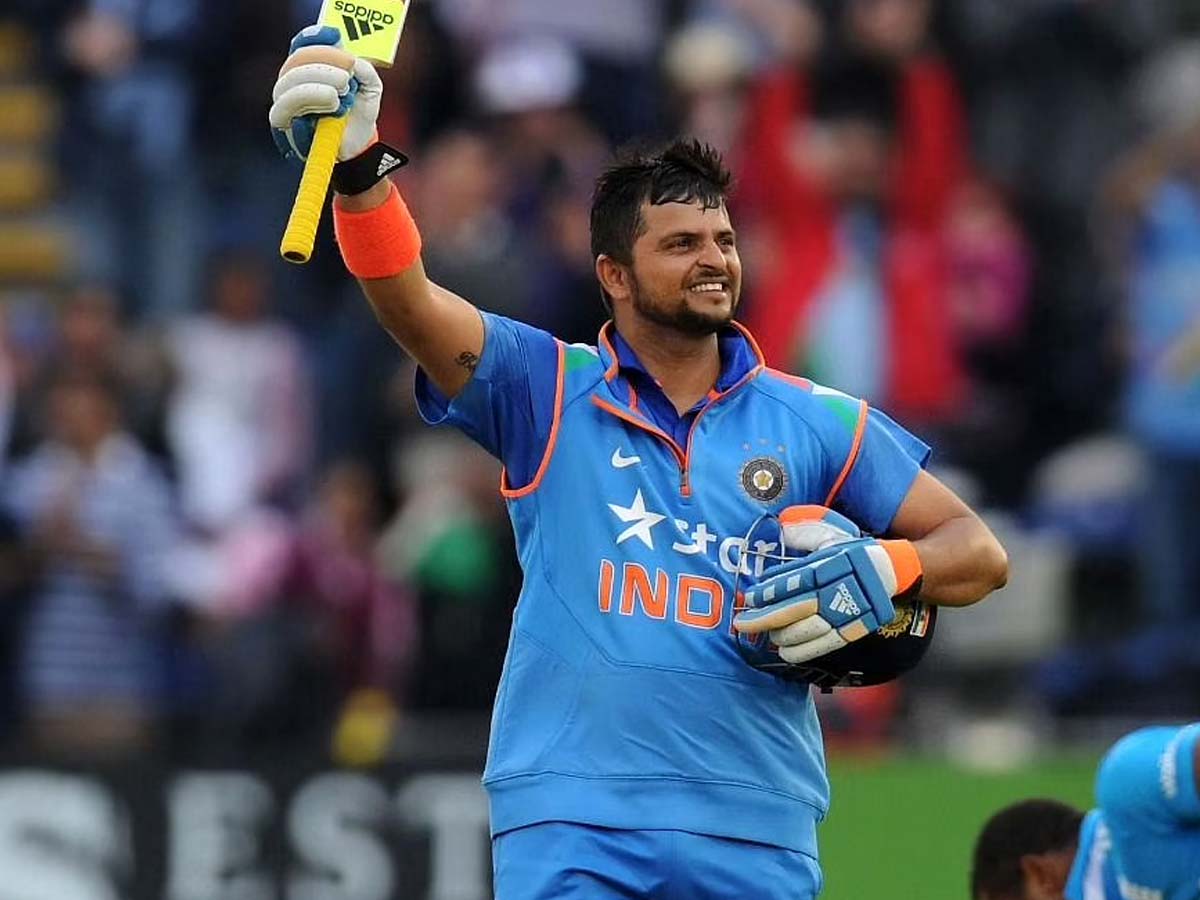 Suresh Raina (Cricketer) was born on November 27, 1986, in Muradnagar, Uttar Pradesh, India. He is a former international cricketer Playing for Team India. He is known as one of the best fielders in world cricket and an aggressive left-handed middle-order batsman, and a frequent off-spin bowler. In all aspects of domestic cricket, he represents Uttar Pradesh. He captained the Gujarat Lions in the Indian Premier League and is currently the Chennai Super Kings' vice-captain. He has also commanded the Indian cricket team, and he is the second-youngest man to do so. He is the very first Indian batsman to score a century in all three international formats.
At the age of 19, Raina made his ODI debut against Sri Lanka in July 2005. However, his Test debut came five years later, in July 2010, against the same opposition. On his Test debut, he scored a century. He was a member of the Indian team that won the Cricket World Cup in 2011. Raina announced his retirement from all forms of international cricket on August 15, 2020. Due to personal reasons, he has withdrawn from the 2020 Indian Premier League.
Childhood
Suresh Raina hails from Rainawari in Srinagar and is a Kashmiri Pandit. Raina, who was born and raised in the military, led a disciplined life. He currently resides in Rajnagar, Ghaziabad, Uttar Pradesh. Dinesh Raina is his older brother. Suresh decided to play cricket when he was 14 years old and enrolled in the Specialist Government Sports College.
Career
Raina decided to play cricket in 2000 and relocated from Muradnagar, Ghaziabad, Uttar Pradesh (near New Delhi) to Lucknow to study at Guru Gobind Singh Sports College. He grew and became capable enough to be the captain of the Uttar Pradesh U-16s and came to prominence among Indian selectors in 2002 when he was picked for the U-19 tour to England at the age of 15 and a half years, where he clutched a pair of half-centuries in the U-19 Test matches. Later that year, he traveled to Sri Lanka with the U-17 team. At the age of 16, he made his Ranji Trophy appearance for Uttar Pradesh against Assam in February 2003. Still, he did not play a further match until the following season.
He toured Pakistan in late 2003 for the U-19 Asian ODI Championship before being picked for the 2004 U-19 World Cup. He scored three half-centuries, including a 90 off only 38 balls. He was then given a Border-Gavaskar scholarship to train at the Australian Cricket Academy. In early 2005, he made his first-class limited-overs debut, scoring 645 runs at an average of 53.75. Raina was dropped from the BCCI's Annual Retainership in 2017 after failing to maintain a regular Indian squad.
Captaincy in 2011
After the World Cup, India toured the West Indies with captain MS Dhoni resting and vice-captain Virender Sehwag injured. Gautam Gambhir has been elected captain for the One-Day Internationals and Twenty20 Internationals, with Raina serving as his deputy. However, Gautam Gambhir was ruled out due to an injury, leaving Raina to captain the team with Harbhajan Singh as his deputy. India won the series, and his captaincy was praised by former West Indian greats. During the 2014 Bangladesh series, he was again named captain of the young Indian cricket team when all of the regular players of the Indian cricket team were resting.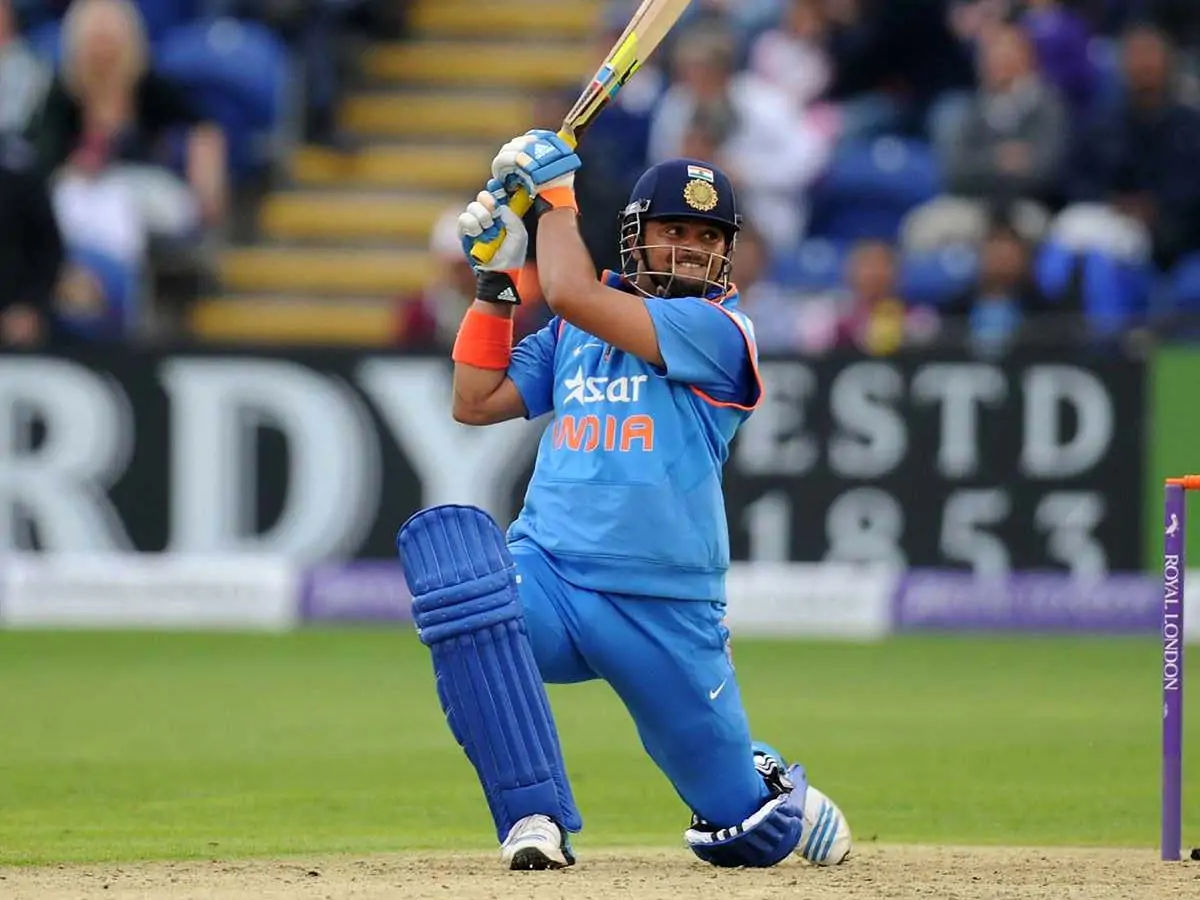 He guided his team to a series win of 2–0. His personal success in the low-scoring series was also outstanding, as he captained the side vigorously throughout the series. He was praised worldwide for his captaincy skills, which he demonstrated during the series' second ODI. Suresh Raina and his young team defended 105 runs and won the match by 47 runs after India was all out for 105 runs while batting first. Along with Stuart Binny's bowling success, his captaincy was the deciding factor in this match.
Retirement
Raina left his position from all forms of international cricket on August 15, 2020, just minutes after Mahendra Singh Dhoni announced his retirement. "It was nothing but lovely playing with you, @mahi7781," Raina wrote on Instagram. I want to join you on your journey with a proud heart. India, thank you. Salute to India.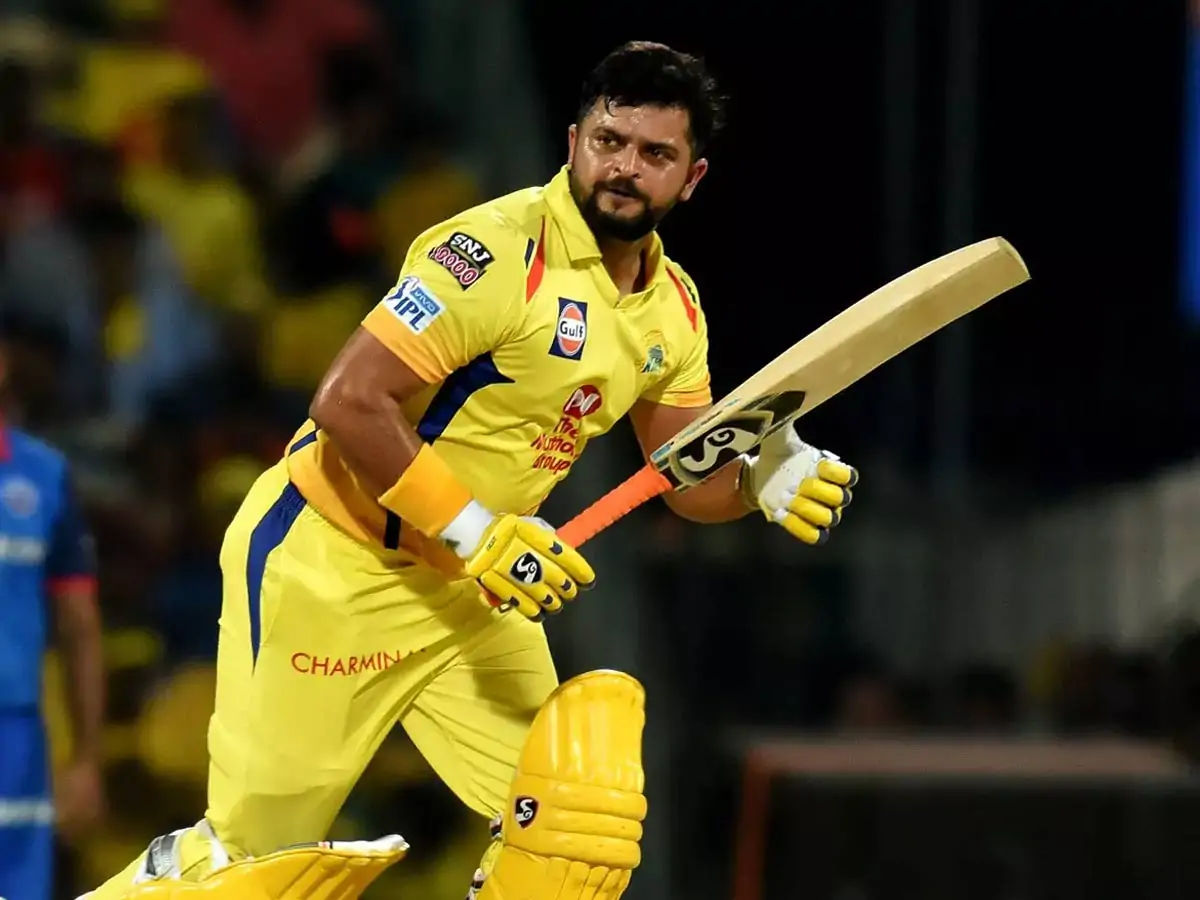 Biography or Profile Info

Full Name

Suresh Kumar Raina

Real Name

Sanu and Sonu

Profession

Indian Former Cricketer (Batsman)

Height

173 centimeters (approx.) or 5.8 inches

Weight

73 kg (kilograms)

Eye Colour

Dark Brown

Hair colour

Black

Personal life

D.O.B (date of birth)

27 November 1986

Present Age (In 2021)

34 years

Birth Place

Muradnagar, UP, India

Zodiac Sign

Sagittarius

Father Name

Tirlokchand Raina (Retired army officer)

Mother Name

Parvesh Raina

Siblings

Naresh Raina, Mukesh Raina, Dinesh Raina (All elder Brother) and Renu Raina (Elder)

Nationality

Indian

College/University

Government Sports College, Lucknow

Education

Graduate

Religion

Hinduism

Hobbies

Travelling, snorkeling, water sports, and paragliding

Relationships

Priyanka Chaudhary (wife)

Shruti Hassan (Actress, Rumours)

Poorna Patel (daughter of politician Praful Patel, rumors)

Married

married

Children

Gracia Raina

Collection of cars


Porsche Boxster, and Mini Cooper

Preferences

Food


Aloo Kadhi and Tunde kebab

Cricketers

Sachin Tendulkar, Rahul Dravid, MS Dhoni, and Muttiah Muralitharan, Glenn McGrath, Brett Lee

Favorite Musicians

Kishore Kumar, Mohit Chauhan, Maroon 5, and Band of Brothers

Favorite Car

Bentley

Favorite Football

Lionel Messi

Favorite Actor and Actress

Amitabh Bachchan, Sonali Bendre, and Jessica Alba

Favorite restaurant

Bukhara in Delhi and
Thai Pavillion in Mumbai

Money Factor

Salary (2016)

RETAINER FEE- Rs 50 lakh ($95,000)
TEST FEE- Rs 300,000
ODI FEE- Rs 200,000
T20 FEE- Rs 150,000

Net worth

$ 25 million
Some unknown Interesting Facts about Suresh Raina
1. Suresh Raina does not smoke.
2. Suresh Raina does not smoke.
3. He spent most of his childhood away from home in a hostel.
4. In 1999, he began playing professional cricket at a sports college in Lucknow.
5. Suresh Raina was the captain of the Uttar Pradesh Under-16 team when he was younger.
6. He has a habit of collecting cricket bats. He currently has 250+ bats in his collection, including his first bat, which was given to him by his father in 1998.
7. At the age of 16, he performed his first Ranji Trophy match.
8. On his ODI debut against Sri Lanka in 2005, he was dismissed for a 'Golden Duck.'
9. Raina and Ravindra Jadeja had a spat during an ODI against West Indies in the Tri-Series in 2013 after Raina failed to take Sunil Narine's catch on two occasions.
10. On his Test debut, he hit a century.
11. He performed the song Tu Mili Sab Mila in the 2015 Bollywood film "Meeruthiya Gangsters.
12. He is a saxophone player (woodwind instruments).
13. He exchanged vows with his childhood friend Priyanka Chowdhary.
14. He would have been a basketball player if he hadn't been a cricketer.
15. In the Indian cricket team, his best mates are Ravindra Jadeja and Shikhar Dhawan.
16. He had the word 'Believe' tattooed on his right arm.
17. On 15 August 2020, he accompanied Mahendra Singh Dhoni in announcing his retirement from all forms of international cricket on his Ig account.