The Legacy of the "Tragedy King", Dilip Kumar Sir

12:30:00 PM, Wednesday 7th of July 2021 | in People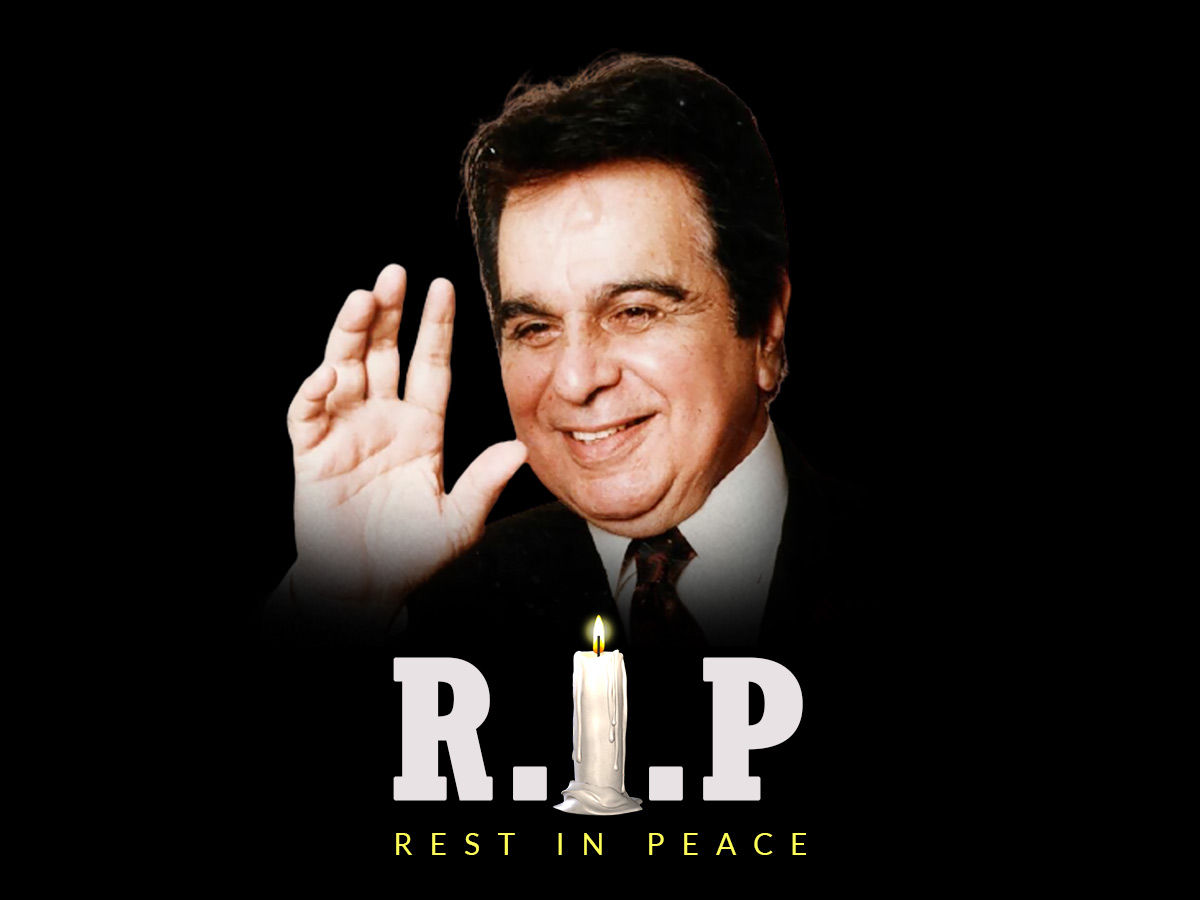 You can't become a star in Bollywood unless you have a little Dilip Kumar in you. Kumar's impact can be seen in every generation of actors that followed him, from Dharmendra and Amitabh Bachchan through Aamir Khan, Govinda, and Shah Rukh Khan.
How we all long for one more, just one final sight, a lingering glimpse of the most powerful of all.
So many of midnight's children would not have understood what it meant to be a magnificent artiste if it hadn't been for him – an actor about whom yesterday's generation would always feel superior. We had the luxury of falling in love with film in no little part because of Dilip Kumar, and we fell in love with Yusuf Khan because of Dilip Kumar.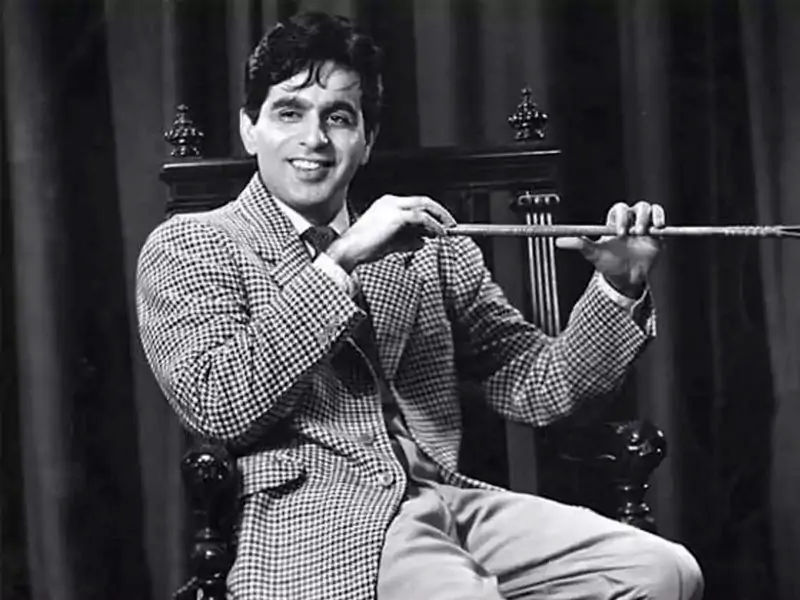 We fell in love with the guy who wore the crown of 'The Tragedy King' as authoritatively as he imprinted his bonhomie on performers of classic quality, as a swashbuckler, a lover boy, an upright cop: the whole range of heroes that cinema writers could conjure up.
Superlatives pour like tears from the eyes of every man and woman who marveled at his magical medicines. The millennials thronging the multiplexes will never have the same luck as their elders. Don't even bring up any old-school actor or the digital generation in the same sentence. Comparing anyone to him is like comparing a genuine coin to a forgery.
On Google, you can discover a plethora of older photos of Dilip Kumar (who turns 98 today), Dev Anand, and Raj Kapoor, the governing trio of Bollywood's golden era. Viewers may see their amazing interaction in the majority of them. The photos conceal their on-screen antagonism. A mischievous Dev Anand digs into Dilip Kumar's plate in one black and white shot. At the same time, in another, the evergreen star has his arm over Kumar (while BR Chopra watches on) as if he were Kumar's little brother.
In another, Dilip Kumar, dressed in his characteristic whites of later years, is fondling boyhood buddy Raj Kapoor's cheeks. Images of Kapoor and Kumar playing cricket may also be found.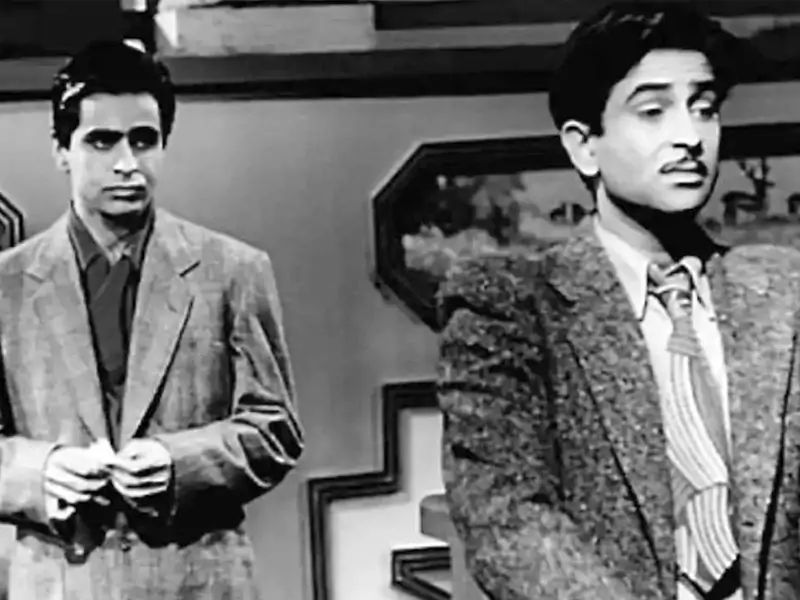 Almost all of them make an implicit recognition of Kumar's position as the Big Brother of this 1950s group. This should come as no surprise to anyone. Dilip Kumar, Bollywood's thespian and the original Khan, was the eldest of the three. They constituted the holy trinity of 1950s Hindi cinema. Still, Kumar alone went on to create the pattern that all future Hindi film heroes would follow.
Muhammad Yousuf Khan, better known as Dilip Kumar, was born in Pakistan to a Peshawari Pashtun family of 12 children. Kumar began his own career as a canteen owner and dry fruit seller after finishing his schooling. Dilip Kumar's foray into acting came as a complete surprise to him.
Consider the decade of the 1950s. Raj Kapoor, who typically directed his own films, modeled himself after Charlie Chaplin's Tramp. As the star of a new and independent nation, his film was infused with socialistic philosophy, aided by the lyrical visions of Shailendra, Shankar-Jaikishan, and KA Abbas. On the other hand, Dev Anand was a sophisticated actor recognized for his Gregory Peck-Cary Grant elegance and lighthearted approach to acting. Ladies swooned over his urban noirs, sophisticated demeanor, and breezy comedy. Meanwhile, Dilip Kumar remained committed to serious and tragic, even weepy, parts and was a proponent of an understated and naturalistic playing approach.
Ashok Kumar, who had a lasting impact on the young and emerging star, may have been the initial source of this inspiration. Kumar, sometimes known as the Tragedy King, was unintentionally developing method acting. Javed Akhtar has said that Kumar was the world's first method actor. According to Akhtar, he started practicing method acting long before Marlon Brando, the reigning monarch of the method, reinvented Hollywood histrionics, and even before the word was created by a Russian acting coach.
Amitabh was an ardent fan of Kumar's performances, particularly in Gunga Jumna, in which Kumar's character Gunga spoke Awadhi with such fluency that a startled Bachchan, himself an Awadhi and Bhojpuri speaker from Allahabad, Uttar Pradesh, was forced to speculate, "It was very challenging for me to envision how someone who did not come from Uttar Pradesh was able to pronounce, enact Big B said on Kumar's 89th birthday on a blog, "His presence, aura, and dedication to film should be documented as 'before Dilip Kumar and after Dilip Kumar."
Dharmendra, a small-town lad, was so inspired by the matinée hero that he decided to leave his hometown in Punjab and travel to Bombay to pursue a career as an actor. Years later, he'd write poetically, "Dilip Kumar is that brightest star whose brilliance I stole to illuminate my ambitions."
The Misfortune In a career that began with Jwar Bhata in 1944, King unintentionally became a pinnacle and an institution. Still, the shocking reality is that he never intended to be an actor in the first place. He describes himself as an "accidental" performer. Yusuf Khan was born in Peshawar's Qissa Khawana Bazaar to a fruit trader father.
Yusuf was schooled at Nashik before moving to Bombay with his family. Kumar's father, known as "Aghaji" at home, was a die-hard fan of the "louche" film industry. When he learned that his friend Dewan Basheshwarnath Kapoor's son Prithviraj was performing in movies, he is said to have told Basheshwarnath, "Respectable families like us don't send our sons to the cinema." Imagine Yusuf's shock when Devika Rani of Bombay Talkies offered him a position as an actor for more than Raj Kapoor's monthly income. Screen titles for the next star have been suggested by the studio.
Yusuf Khan, Basudev, and Dilip Kumar were among them. Finally, the young guy saw his name in a newspaper advertisement for the film. Dilip Kumar was his given name. According to common belief, Basheshwarnath Kapoor attempted to appease Aghaji by presenting him a picture of Jugnu (1947). "Don't be upset," he said. "Your kid has taken on a new name to preserve family honor."
As a result, Yusuf Khan was transformed into Dilip Kumar. Jugnu was his breakthrough single. Shaheed, Mela, and Andaz soon followed, quickly elevating him to celebrity and box-office magnet status. Most reviewers and fans resort to classics like Devdas, Yahudi, Naya Daur, and Aan to truly appreciate his work.
Javed Akhtar stated during the presentation of Kumar's autobiography The Substance and the Shadow, "With time, we realize how correct we were from the start." We're getting a handle on the intricacies of his work. His greatest accomplishment is still a mystery to us." That is certainly true of Mughal-E-Azam, which is frequently seen as a Madhubala-Prithviraj Kapoor movie. But if you watch it again, you'll notice how wonderfully and purposefully subtle Kumar is as Prince Salim. While the rest of Bollywood was hamming it up and shouting, here was a man who kept things understated. Kumar's subtle elegance allows Madhubala's demure courtesan and Prithviraj Kapoor's flamboyant monarch to shine.
Kumar's penchant for the sad parts he suffered for the sake of the character drove him to seek mental therapy. He was encouraged to take a break from totally immersing himself in his jobs. The cloud of doom had to be removed. He began acting in comedies for the sake of his health. In this, too, he excelled, presenting a humorous side to which mainstream performers are still discovering new dimensions. Lighter parts in films such as Shabnam, Azaad, Kohinoor, and Ram Aur Shyam brought the house down and shown that he could be just as flexible in comedic roles as he was in serious and important roles. Writers Salim-Javed, who had always wanted to work with Kumar, eventually gave him a parting shot in Shakti.
Shah Rukh Khan questioned Kumar about the element that makes his films so enduring during a film award event in 2001. "No actor can be larger than the material he portrays," Kumar responded. Then he took Khan's hand in his.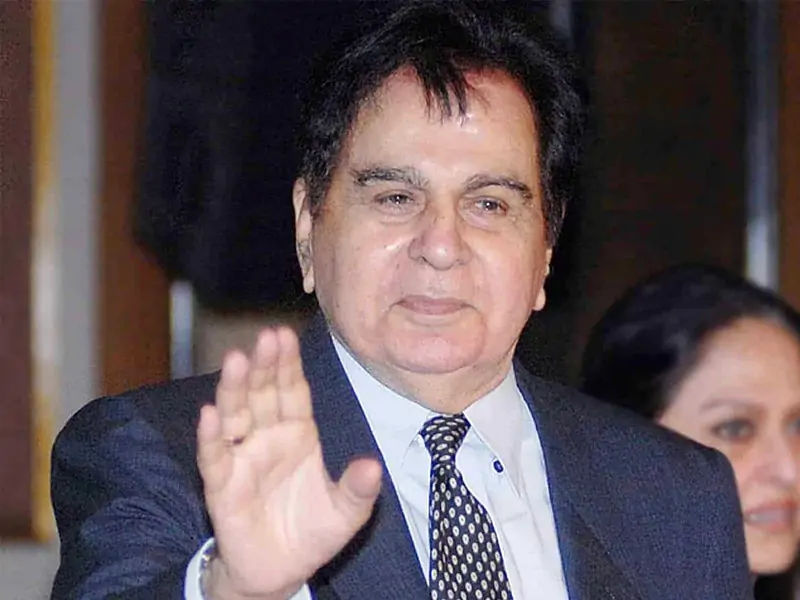 "For any successful or enduring performance, Shah Rukh," the actor said, "you need a solid plot, good character dynamics, sound conflict, and enough chance for you to then wade through it." Because you'll have substance to deal with instead of simply shadows." It's easy to speculate that the title of the superstar's book came from there. Meanwhile, they are wise remarks that many future stars can attest to.
With the departure of the legend - Dilip Kumar – there will not be a single tearless eye in the entire country. His prominence in Bollywood is unparalleled. His name will be engraved in movie history as the "Tragedy King" for all time.
The pulmonologist treating Dilip Kumar at Mumbai's PD Hinduja Hospital, Dr. Jalil Parkar, verified the story. The renowned Bollywood performer dubbed the "Tragedy King" died around 7:30 a.m. on Wednesday, July 7, 2021.
Dilip Kumar is the last of the moguls with old-school ideals. He is erudite, a guy of culture, tehzeeb and poetry, and ultimate elegance.
It's impossible to put into words what his death signifies for the business. He was an idol in his own right, a cult figure unlike any other. Like any other celebrity, he had his share of scandals, but Saira Banu and his love story are legendary. Dilip Sahab's on-screen charm, subtleties, line delivery, and flair - many young actors look up to him and draw inspiration from his life and work.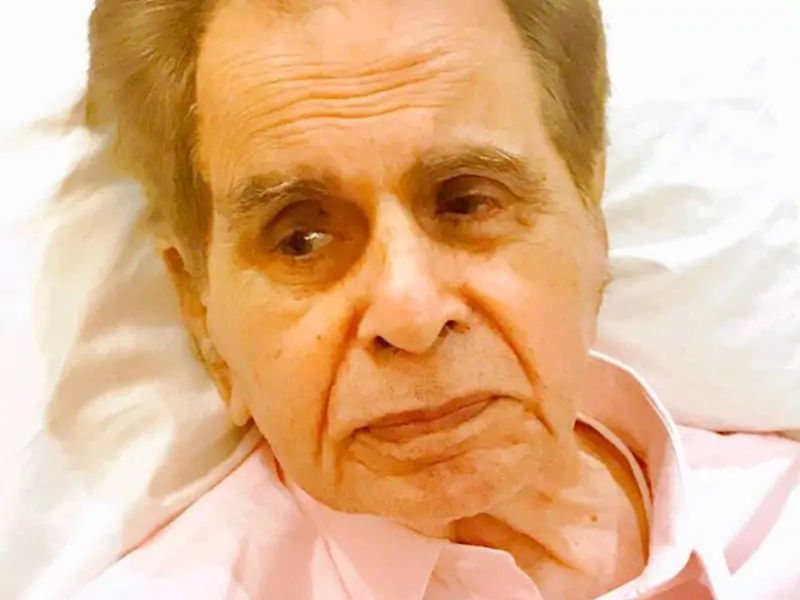 Though this golden-era superstar is no longer with us, his reminiscences will live on in the shape of unforgettable personalities.
Dilip Saab, You will be Missed…