COVID infected Kamal Haasan returns from hospital, says 'I'm fine'!

01:10:00 AM, Sunday 5th of December 2021 | in entertainment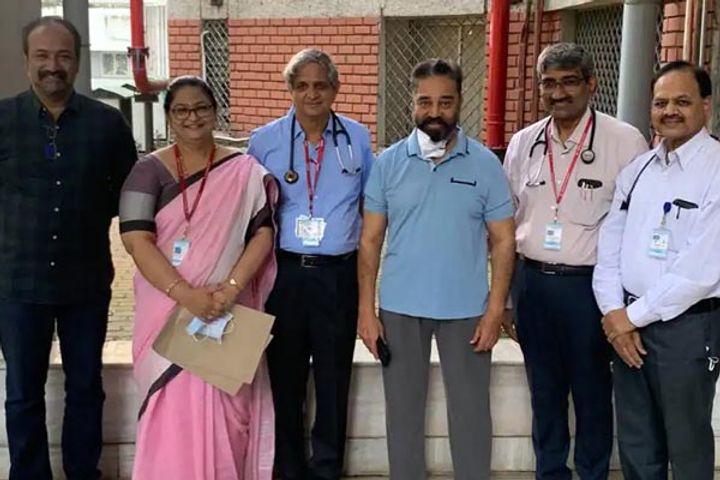 Image Credit: zee news
Announcing that his stay at the hospital was over, actor-politician Kamal Haasan on Monday announced that he had returned to work and that he was doing fine. In a statement in Tamil, which he posted on his social media accounts soon after returning from the hospital, the actor thanked the team of doctors led by Dr JSN Moorthy, for treating him like a brother.