'I am proud to say you are my son', says Amitabh Bachchan after watching Abhishek Bachchan in Bob Biswas trailer!

02:00:00 PM, Saturday 20th of November 2021 | in entertainment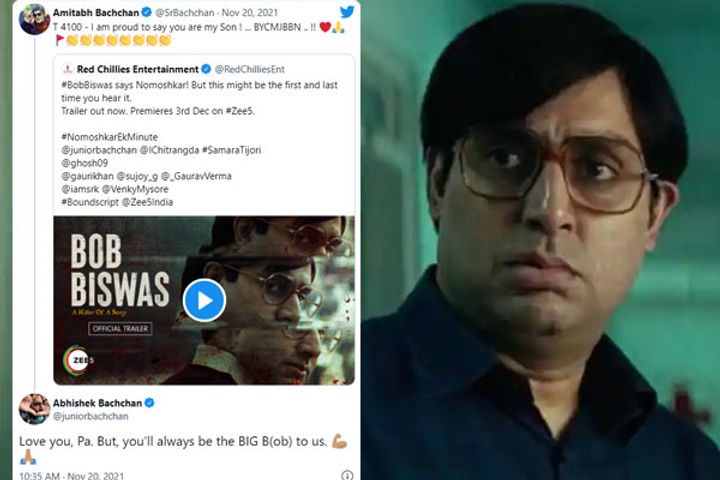 Image Credit: twitter
Actor Abhishek Bachchan's upcoming thriller 'Bob Biswas' trailer was dropped a day back and it has received a warm response from fans. Abhishek plays the unlikely but deadly contract killer in the film. Starring Abhishek Bachchan and Chitrangda Singh in lead roles, the film is crime-drama set against the backdrop of a love story and showcases the dual life led by a contract killer, Bob Biswas.