Book on PM Modi's employment growth secrets leads to chuckles, all 56 e-book pages empty!

06:00:00 PM, Wednesday 26th of May 2021 | in politics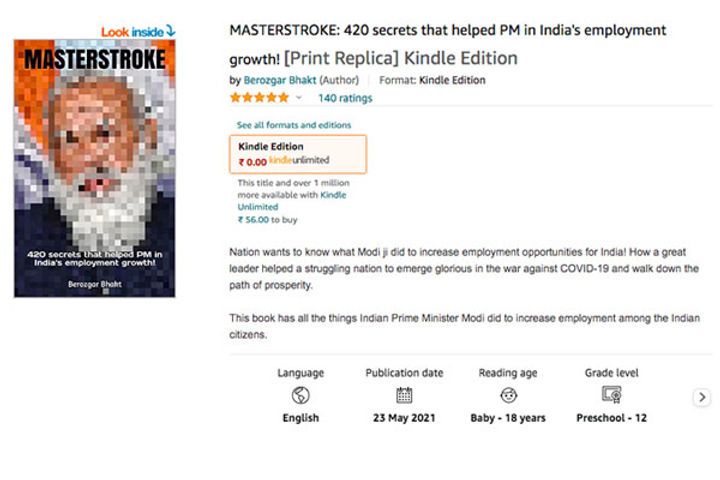 Image Credit: The Wire
A 56-page sarcastic e-book on PM Modi that was being offered on an e-commerce site on Amazon was pulled down late Tuesday, but not before it generated some online chuckles. It's unclear whether Amazon chose to withdraw the book or whether the publisher-author did. MASTERSTROKE: 420 Secrets that Aided PM in India's Employment Growth is the title of the book and the author's name is Berozgar Bhakt.