Who is Jaya Bhardwaj, the mysterious girl Deepak Chahar proposed to after CSK vs PBKS match?

10:50:00 PM, Thursday 7th of October 2021 | in sports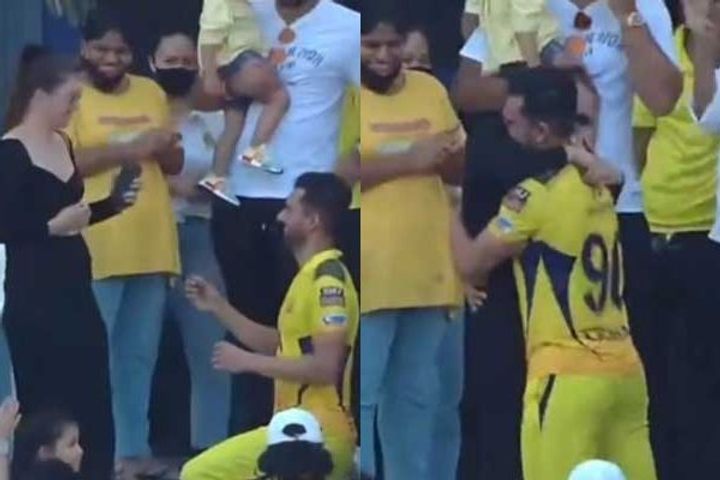 Image Credit: Twitter
Chennai Super Kings Player Deepak Chahar proposed to his girlfriend Jaya Bharadwaj in the stands during the game against Punjab Kings. Jaya is former Bigg Boss contestant Sidharth Bhardwaj's sister. She hails from Delhi and works with a corporate firm. As per reports, Deepak has introduced Jaya to the entire Indian team and following the footsteps of his fellow team mates, the adorable couple will now soon tie the knot.