How about finding fragments of bullet in airplane business class dinner?

08:30:00 AM, Friday 14th of December 2018 | in travel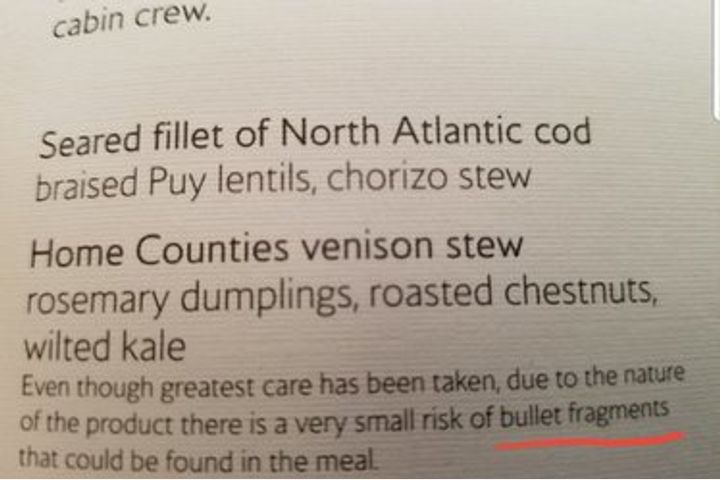 Image Credit: Twitter/@DrMichaelLBrown
Every airline is concerned about the passenger experience. But what if you get the fragments of a bullet in your food onboard? Yes! Dr. Michael Brown, an American radio host was traveling from a British Airways plane and when he felt hungry he looked out for the business class dinner menu. He was shocked to see the description of Home Counties Venison Stew which said there is a risk of finding bullet fragments.