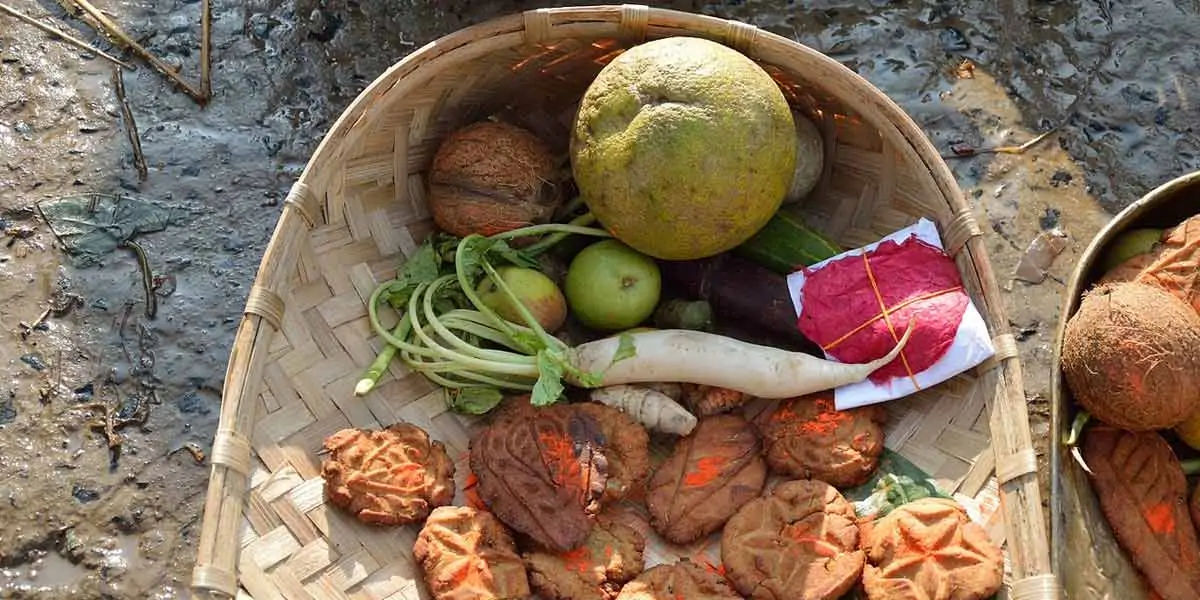 | in Did You Know Facts
IN COMPARISON TO OTHER INDIAN FESTIVALS, THE CHHATH PUJA REQUIRES THE MOST DIVERSE FOOD AND OTHER ITEMS AND INGREDIENTS.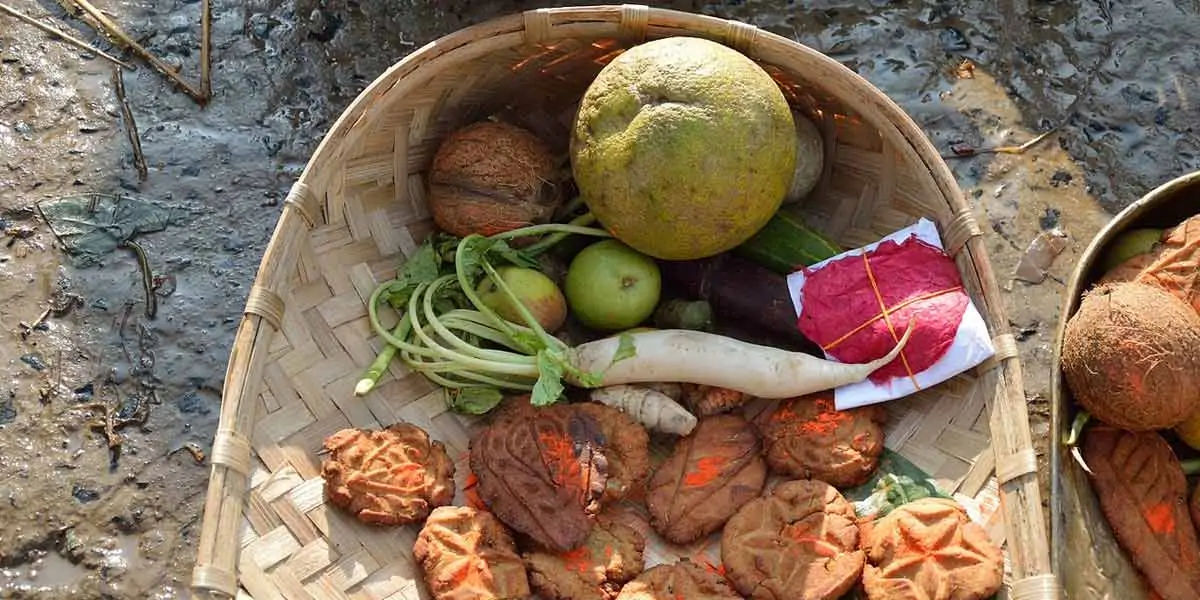 Images or pictures of Lord Surya and Lord Ganesh, turmeric powder, roli (vermilion), akshat (raw rice), a chawki, red cloth, earthen lamp, incense sticks, ghee and wicks, camphor, date fruits (khajur), betel leaves, a small piece of sandal (Chandan), fruits and nuts, and sweet dishes are all required for the puja. During Chhat Puja, installing Lord Surya (Sun) Yantra is also regarded highly fortunate. Wearing a Ruby (Manikya) Ring on this important occasion also brings good fortune.