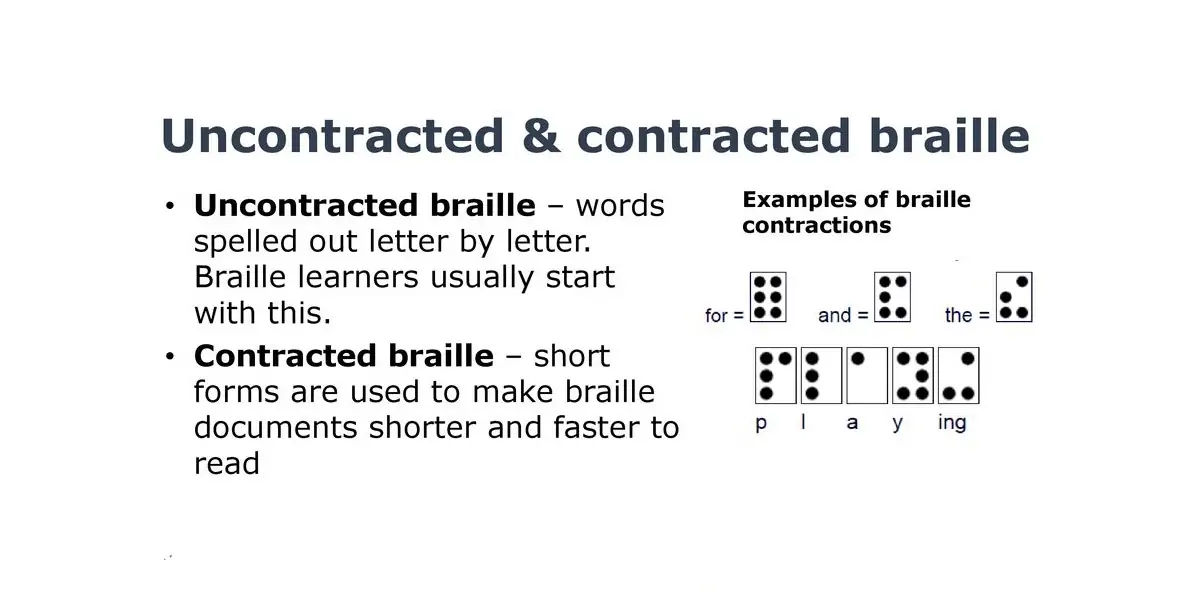 | in Did You Know Facts
There are two versions of braille – contracted and uncontracted.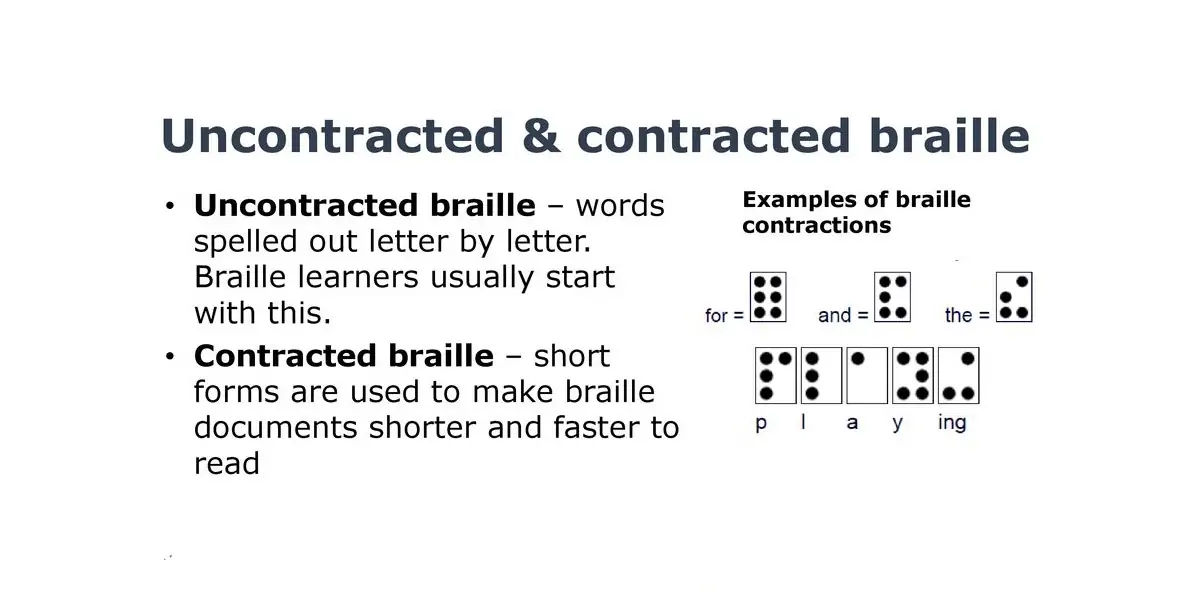 In uncontracted braille, every word is spelled out. Contracted braille is a "shorthand" version where common words are abbreviated, much like "don't" is a shorter version of "do" and "not." Most children learn uncontracted braille before they learn the contracted version.