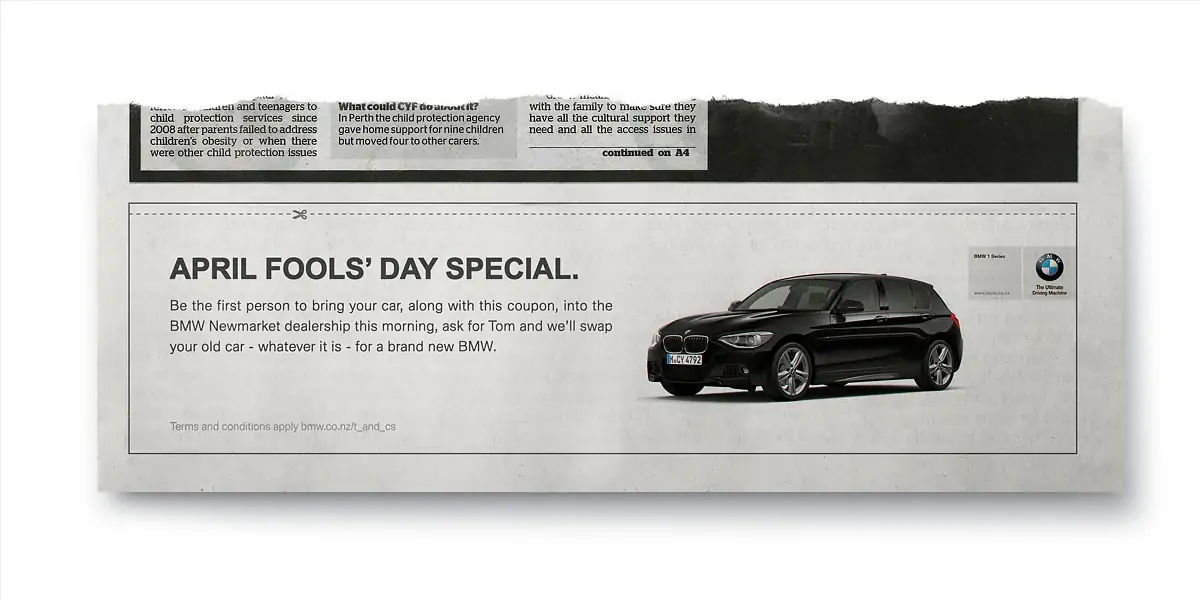 | in Did You Know Facts
As an April Fool joke, BMW gave away a new car.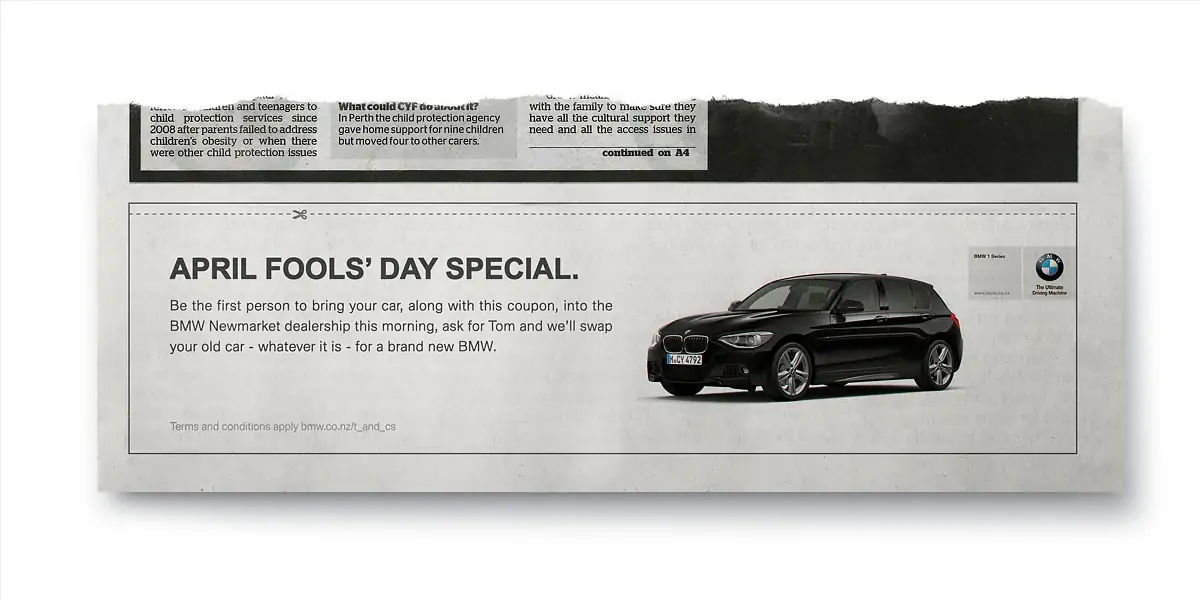 Tianna Marsh's year was manufactured by a BMW dealership in New Zealand. The BMW Newmarket dealership advertised in the New Zealand Herald, claiming "April Fools' Day Promotion - Bring your automobile and this voucher to the BMW Newmarket shop this morning, ask for Tom, and we'll trade your old car, whatever it is, for a fresh new BMW." Although it was mostly dismissed as a hoax, Marsh and her buddy went to the dealership expecting to be offered a toy vehicle in return for her old Nissan. Instead, she abandoned her 15-year-old Nissan Avenir and sped away in a brand-new BMW 1 Series.