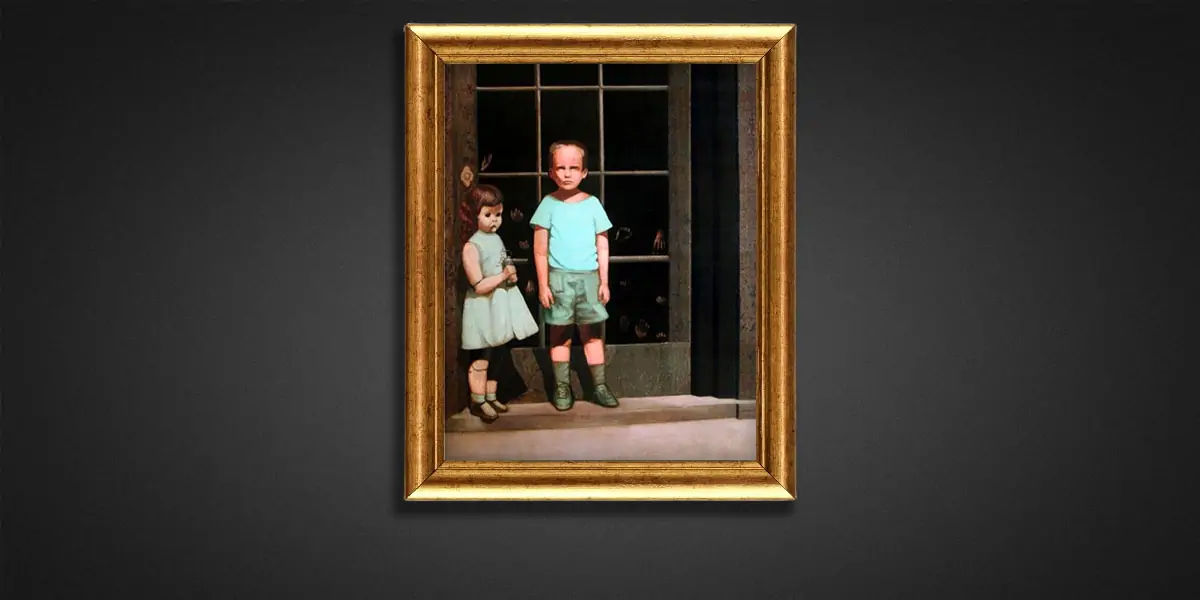 | in Did You Know Facts
Do you know about the cursed The Hands Resist Him Painting?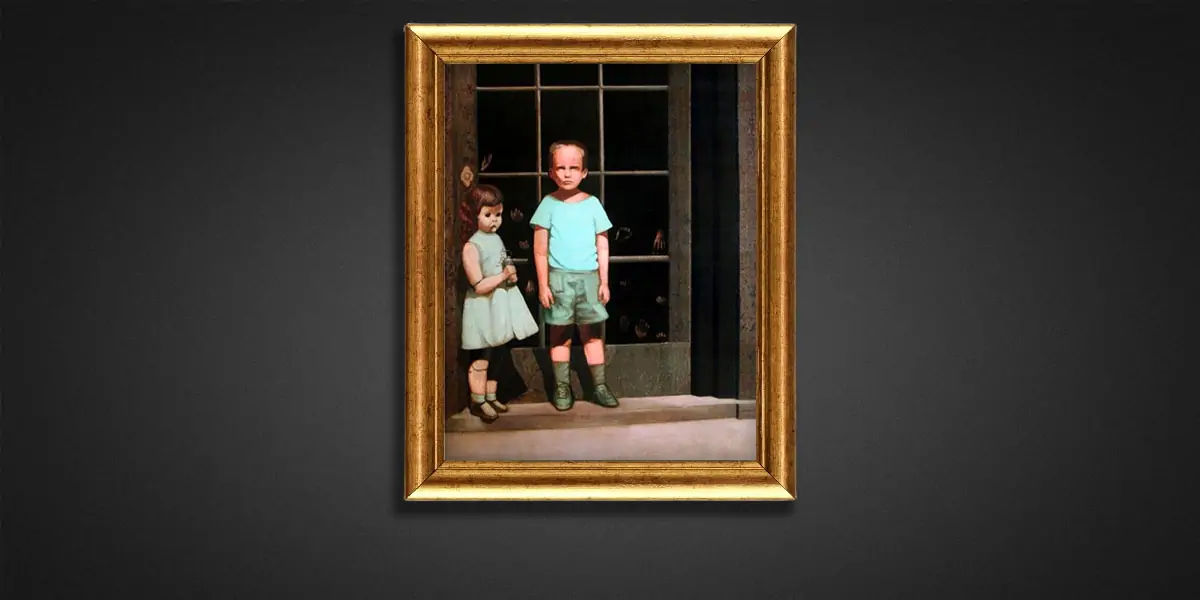 The Hands Resist Him is a haunting painting created by Bill Stoneham in 1974. The work depicts a young boy standing next to a female doll who has hollow eyes and a downturned smile. Behind them are disembodied hands reaching through the glass panels on the door. Though the contents of the painting are spooky in itself, some also believe that anyone in contact with it will die. The art critic, gallery owner, and first owner of the painting each died within a couple of years of each other after coming in contact with the painting.